Microsoft Power BI lets you create and design fantastic dashboards and visuals for practically everything. Here is how to publish your new insightful Power BI dashboard to one or many Digital Signage Screens with DatabeatOMNI.

Introducing DatabeatOMNI Power BI widget
Microsoft Power BI is a powerful and very flexible BI tool with which you can create wonderful visuals, reports, and dashboards. One way to share the insight they bring is to publish your dashboard to a large screen for yourself and others to see. Using the DatabeatOMNI widget, you can edit these dashboards to one or many digital signage screens, be it at your office, another office even across countries.
What do I need to get started?
If you haven't already, you will need to sign up with your Office 365 account and log in to the DatabeatOMNI publishing platform. It's free, and it requires no credit card detail. In the DatabeatOMNI screen designer, you will use the Power BI widget to access the dashboards that have been made available to you (as an Office 365 user). You can use DatabeatOMNI to publish your content to various screens and players with Databeat OMNIplay software and an OMNIpro license. You can create demo licenses from within DatabeatOMNI, but you will have to buy a license
To get started with showing dashboards and data visualizations to your digital signage screens, you will need the following, A demo or paid version of DatabeatOMNIPro license and access to PowerBI
OMNIplay hardware
OMNIplay communicates directly with the PowerBI servers and uses the player's internal browser to display reports and dashboards. Databeat is not responsible for any browser compatibility issues.
We are aware that Power BI Dashboards use web technologies that are may not be supported on older hardware operating systems (such as Samsung SSSP2-4, WebOS2-3) or Android < 7.x.
We recommend Samsung SSSP6, LG WebOS4 or Android 7.x or higher.
How do I get started with the DatabeatOMNI PowerBI widget?
To start with the process, you will need to create a dashboard or a report in PowerBI.
Ok, so, to get started, you will first need to click on "Screen Designer" on the top of the page. In the image below you, you have the "Screen Designer" icon to the right.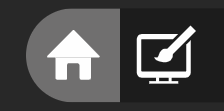 Now when you are in "Screen Designer," on the left, you will find all the available DatabeatOMNI widgets. Click on "Social" and click on the PowerBI widget and drag it over onto the screen. From here, you will be asked to sign in into your Microsoft account.
After you have logged in, this window will pop up. There you will see all the workspaces and reports that you have created in PowerBI. Click on the workspace that is situated on the left side and click on the report you want to show.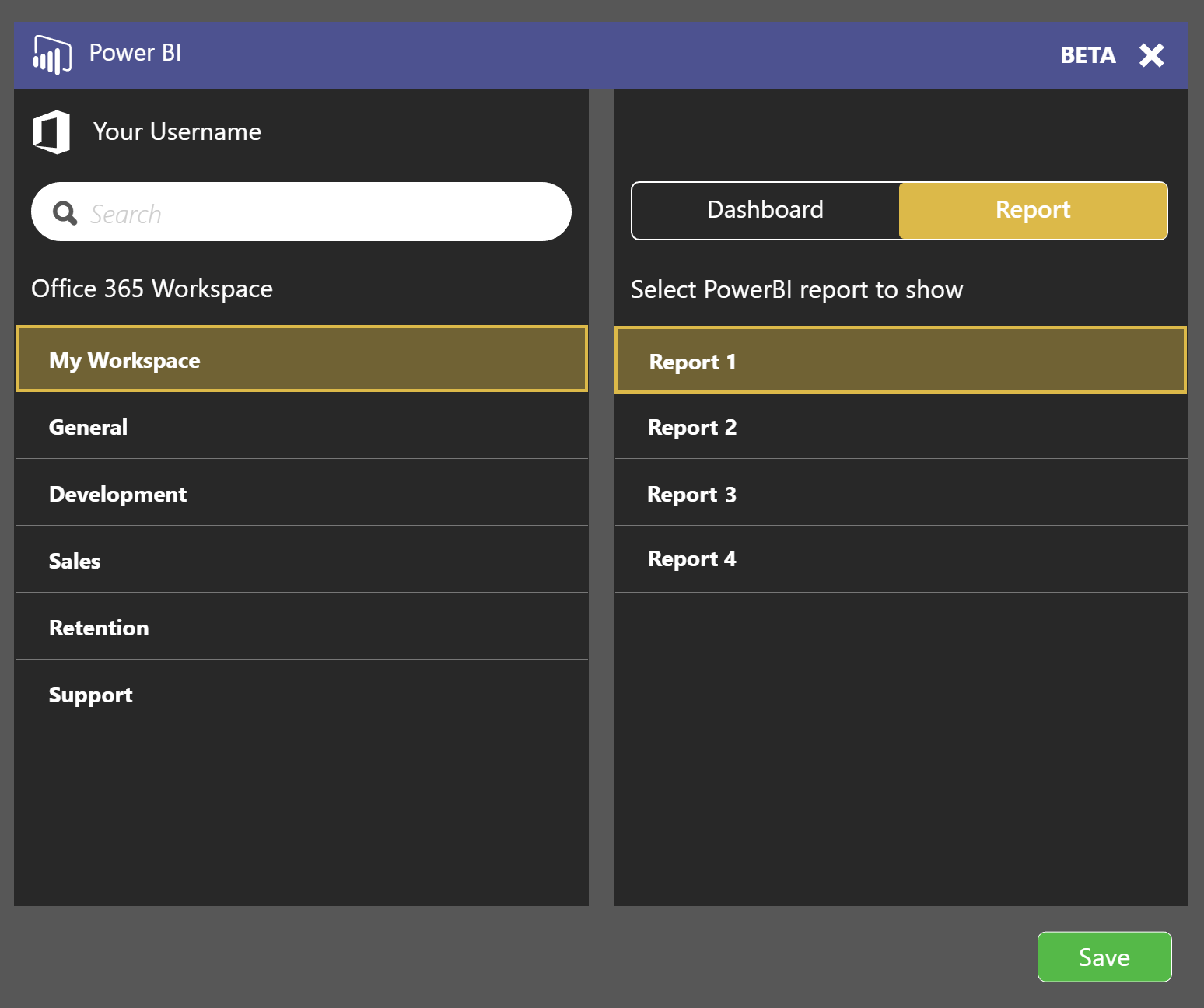 After you have chosen the report or dashboard you want to share to one or more screens, it will appear on the preview screen in a small placeholder box, you adjust the size of the box of your choosing, in this example, we have dragged it end-to-end.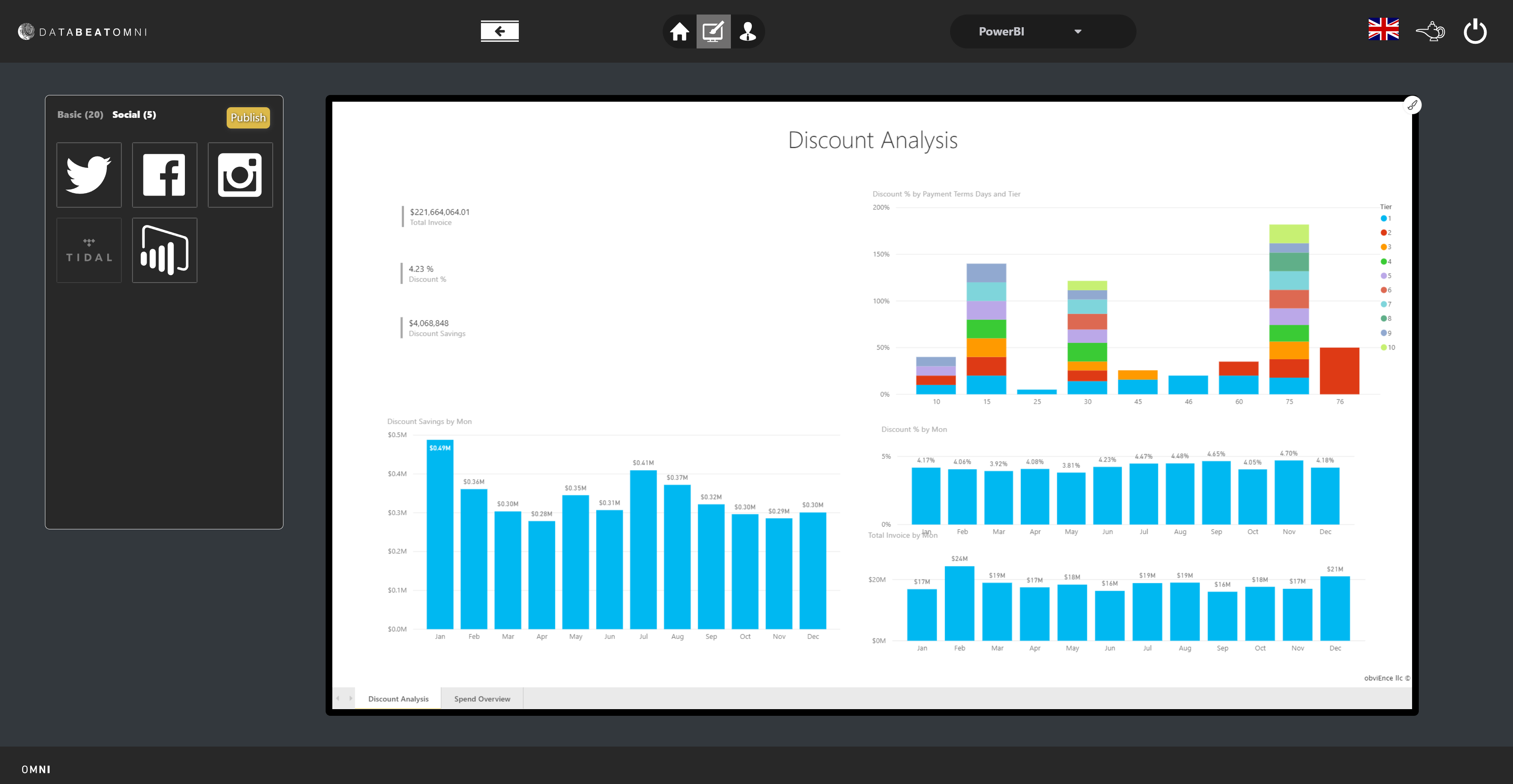 If you want to change the report to another one, click on the "settings icon" and change to another report or dashboard of your choosing.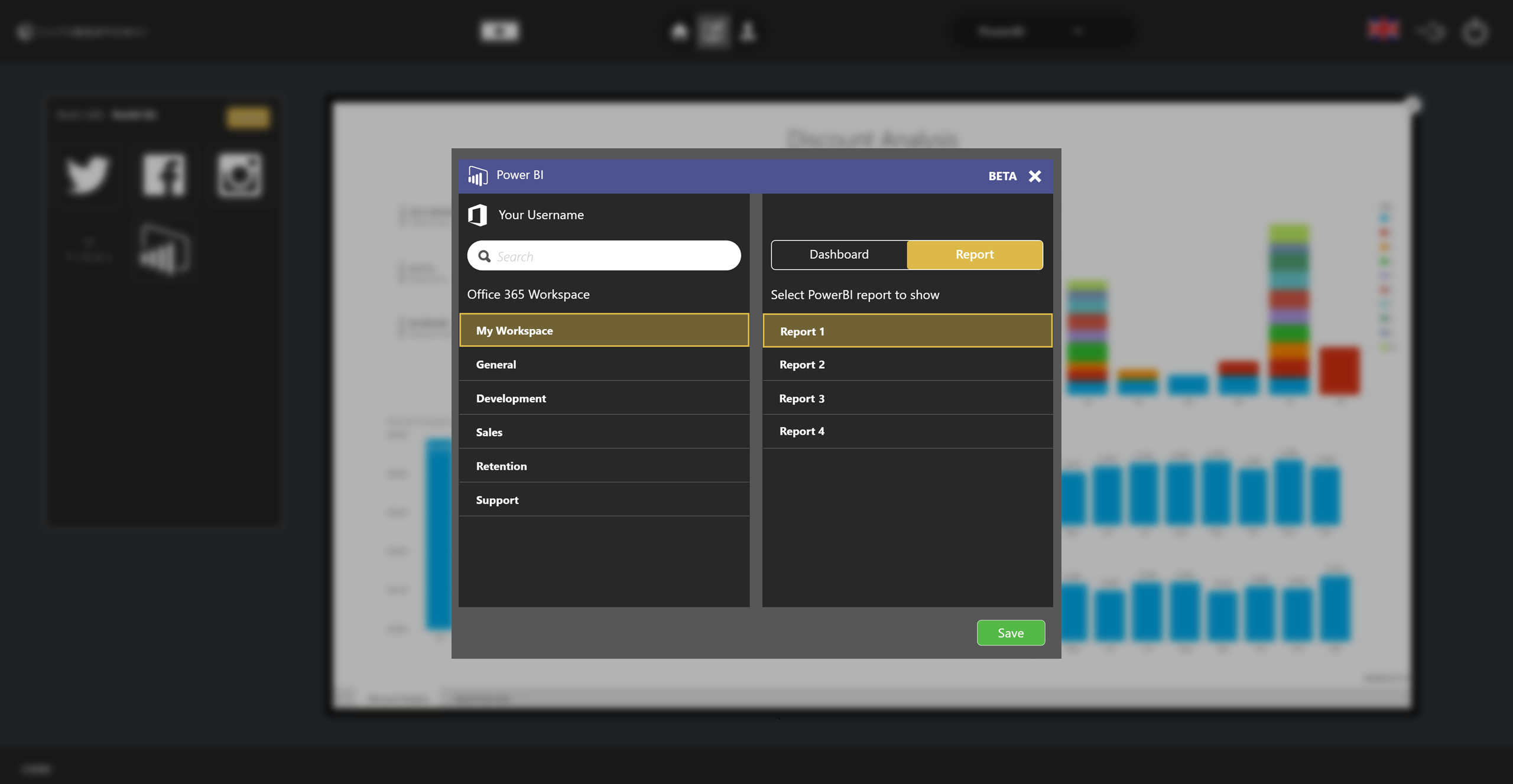 You have now been through the steps of setting up and sharing your first dashboard/report via the DatabeatOMNI PowerBI widget.
If you should have any questions on getting started with the DatabeatOMNI PowerBI widget, send us an email to support@databeat.net and our support team will gladly be of assistance.Microsoft Power Bi