Deleted content is still showing on display
You have deleted some content, but its still showing on display, how to go about fixing this issue?
When you delete or update certain content on the OMNI platform, it will be visible on the screen within 10-15 minutes.
1. If you update the content, then the old content will be removed and new will be visible.
2. If your content's scheduled time expires, in this case your screen will not show any content just a message from the system explaining that no content is available.
The followng messages may appear: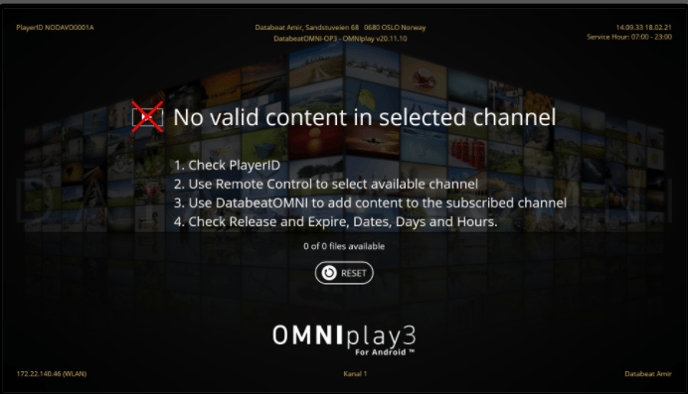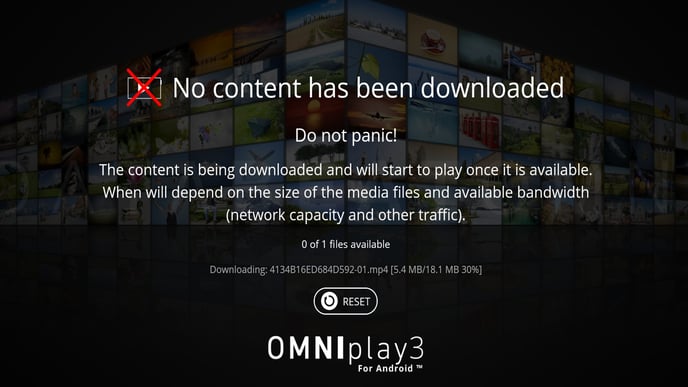 The reason why these 2 incidents do not take place, is normally because the screen is not connected to the internet. If the internet connection is not intact, there will be no communication between the OMNI server and the screen.
It's also important to remember that merely seeing content on the screen is not an indication of internet connection being intact. The content is normally downloaded to the screen while connected to the internet, and will be shown whether or not the internet is connected.