How do I publish a YouTube video in DatabeatOMNI Digital Signage platform?
With DatabeatOMNI it is simple to publish a YouTube video as part of your Digital Signage content? Here is how to do it, what to consider, and what to look out for.
YOUTUBE WILL BE DEPRECATED JUNE 2022 ON ANDROID (v22.6.10)
WHAT TO CHECK IF THE YOUTUBE VIDEO DOES NOT SHOW ON MY OMNIPLAY DEVICE
If the published Youtube video plays well in your DatabeatOMNI publishing tool web UI, but not on your player, there are two things to check:
Streaming restrictions on the player: To save bandwidth, each OMNIplay device is by default set to deny streaming. Override on each relevant player;
Location -> Player.
Search/select a relevant player.
Edit and "Allow Streaming" (right side icon-button).
Be patient. The updated media plan may take a few minutes to broadcast.
Where to Start
In DatabeatOMNI Pro Main Menu. Select Tab [Media].
Select or create Channel
Select or Create Playblock
Select tab [Publish]

Top Right section, Click on the YouTube icon.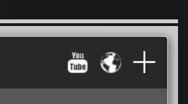 Paste or type in your YouTube URL.
The video will show in the preview and the Title filled in automatically.

Click on the [Publish] button (Bottom right).
The Media plan will be updated and soon after the YouTube video will be streamed directly from the Databeat OMNIplayers that subscribe to that channel.
(if they are online, and Streaming is enabled (see top section).