How to display different content at different dates and times in DatabeatOMNI?
In this article, we describe you can show and hide content based on time and date in DatabeatOMIN.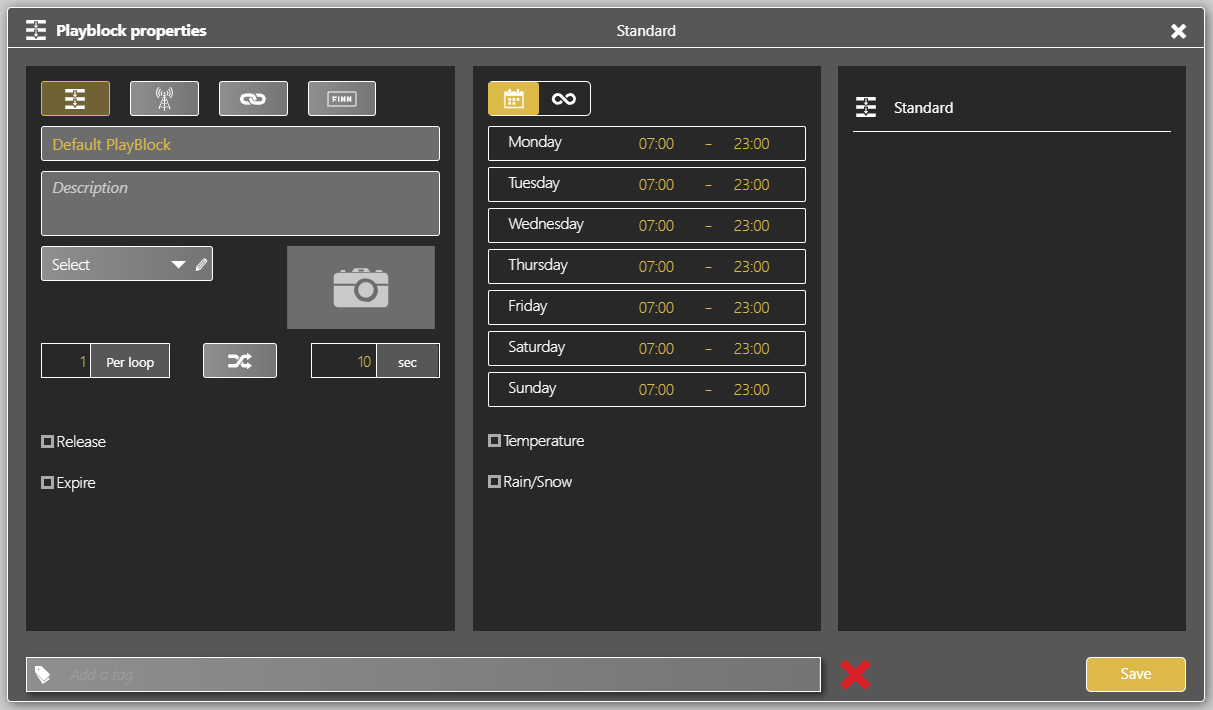 In DatabeatOMNI you can manage and display content in different ways. You can schedule content to show at a file or playblock level.
If you change the time settings on the playblock, all the files in the playblock will follow the settings set.
To make changes:
Click on the Media tab
Select the channel, where the playblock is placed.
Select the General tab.
Select the playblock you want to change.
Enter the values ​​you want to apply.
If you want to make changes to specific files, and not the entire
playblock
, you have to do as described above, but after selecting the
playblock
, press
"Publish"
and select the file you want to change. This is done by double-clicking on the file. Then change settings so that the values ​​match the way you want the content to appear on the screen.
QuickTip: If you change the scheduling on both the playblock and files, then the files will be displayed according to the settings set on the file.