Databeat OMNIcast is an app you can download on your Android mobile phone or tablet from Google Play. You can use OMNIcast to play content and information from channels you have created in DatabeatOMNI.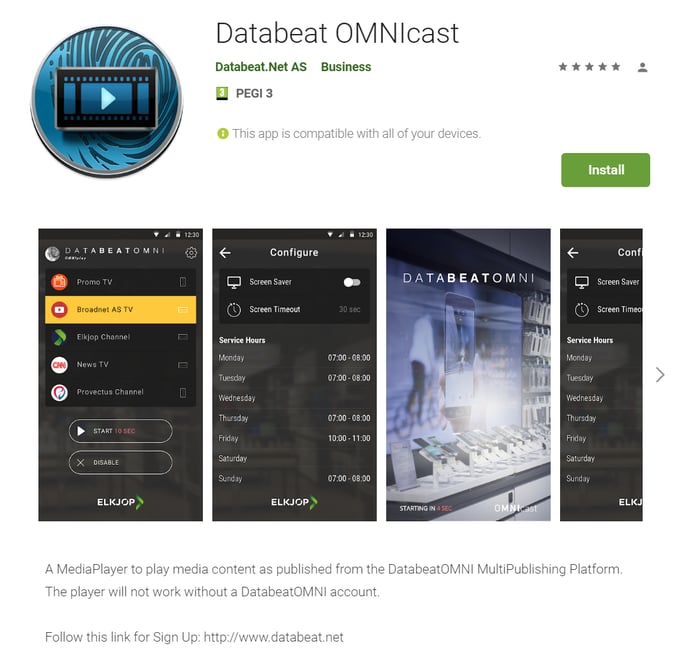 What can OMNIcast be used for?
OMNIcast can be compared to a screensaver and can, therefore, be used for many purposes. For example, OMNIcast can be used to share information internally within a company or in stores that display content about a product for sale. When OMNIcast is set to play, the user or administrator can schedule or override content for when to show and not.
To get started with OMNIcast for Android, you need:
An Android phone or tablet that has installed the OMNIcast app from Google Play
A DatabeatOMNI account where you have published and scheduled content
A license key for OMNIcast, because the app needs a license key to know what to show