This guide explains how you can install Databeat Doorsign for Windows. When you're done, you can create digital door signs that display updated calendar information from your own Office 365 or Exchange account.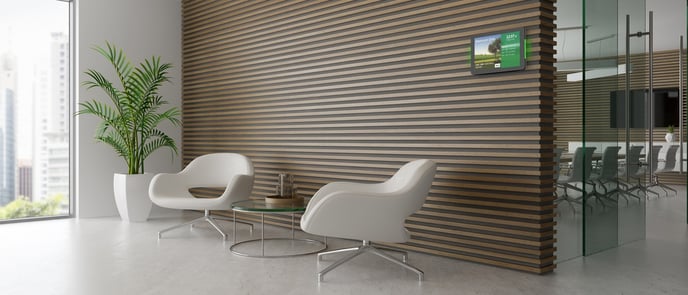 This is what you need:
Display and PC with Windows 10 installed
Internet connection (WiFi or wired network connection)
DatabeatOMNI account and license
Databeat Doorsign works with both touch screens and conventional passive screens. Content is best displayed in 16/9 format.
With Databeat OMNIplay for Windows and a DatabeatOMNI license key, you can quickly view your channel with your content on a PC with the app installed.

Databeat OMNIplay for Windows can be used on tablets, computers, or other devices running Microsoft Windows. The app can launch automatically at startup, and you can remotely control what it shows through DatabeatOMNI.


System requirements:(The unit must meet all the minimum requirements)
OS: Windows 10 version 10240.0 or later
Architecture: x86, x64, ARM
Keyboard: Integrated keyboard
Mouse: Integrated mouse
Touch: Integrated touch
A quick overview
1. Download Databeat Doorsign Windows app

2. Install the Databeat OMNIplay app on your PC

3. Install the Databeat OMNIplay app via a browser

4. Enter the Doorsign license key
1. Download Databeat Doorsign Windows app
When Databeat OMNIplay for Windows is successfully installed, you can choose whether this application should start automatically at Windows startup. This choice is made upon installation.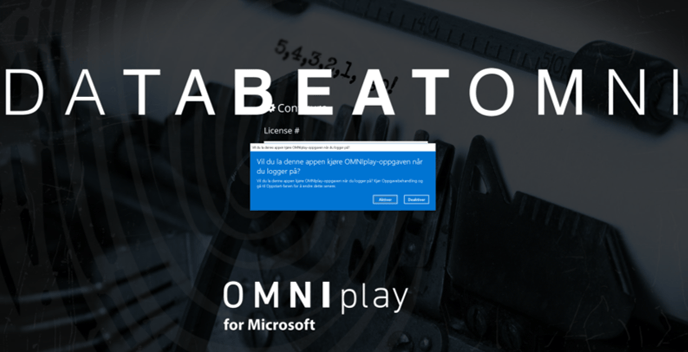 When Databeat OMNIplay is completed, a license number must be entered. The license number can be found in DatabeatOMNI.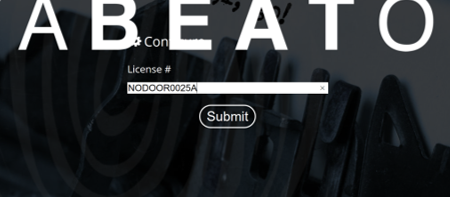 Then click on Submit, and then you are done.