Read more about Databeat OMNIcast for Windows. OMNIcast has other features than the OMNIplay app on other platforms.
When you first install Databeat OMNIcast for Windows, the application will ask for the permissions it needs and whether you want the app to start automatically when the device is turned on. When OMNIcast gets the necessary permissions, you can start OMNIcast for Windows, enter the license key, and then the app retrieves everything it wants to display of content and settings.
Why OMNIcast and not OMNIplay?
OMNIcast is a "lite" version of the OMNIplay app. With OMNIcast, you do not get as profound control of the device as you do with OMNIplay. The big difference is that you can't send a message to your PC to restart it. OMNIcast, on the other hand, has some viewing features that OMNIplay does not have.

Pressing the S, L, P, or D key on the keyboard while OMNIcast is running will allow you to preview how the screen looks with a background you upload yourself to [license key]@databeat.online.

S stands for Samsung, and you can see an example of the image below. L for LG, P for Philips, and D for Doorsign.


Tip: If you press D for Doorsign, the preview will also show with a light on the page, depending on whether the Doorsign OMNIplayer is busy or free.
Keyboard shortcuts and features
There are several keyboard shortcuts hidden in the application that allow you to control locally and not just from DatabeatOMNI in your browser.
"H" for help. Here you get a quick overview of useful keyboard shortcuts.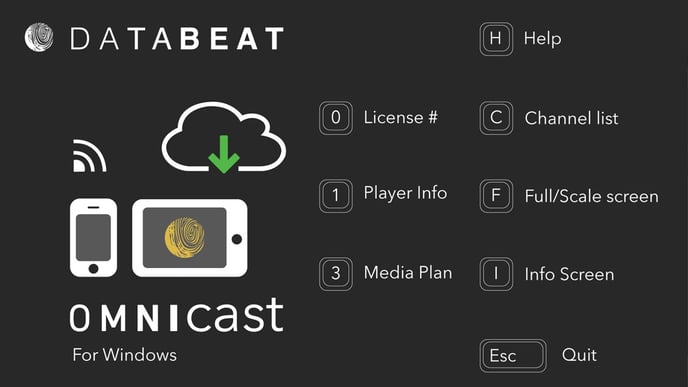 "C" for channels. You can switch the channel being displayed. You select with the arrow keys and Enter.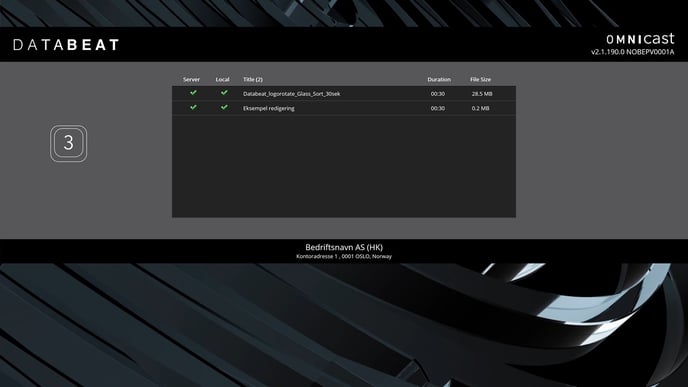 "I" for information. Gives you operational information and details about OMNIplay as an IP-address.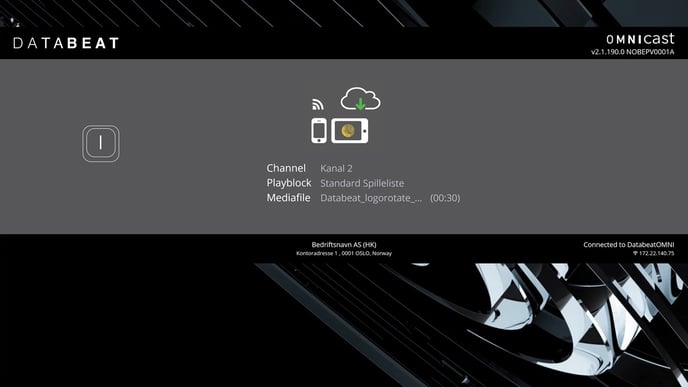 "1" for location information and license key. Perfect for documenting your device.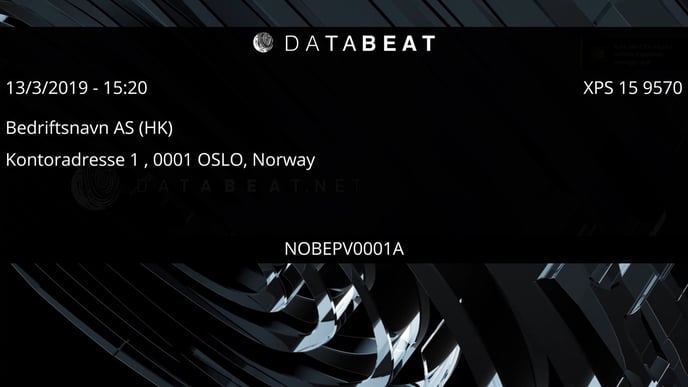 "3" for the media plan. You will then see a "broadcast schedule" of which files to display in the channel.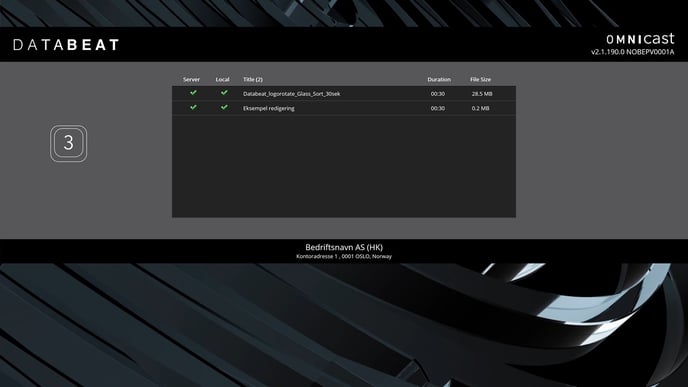 "0" to change the license key. Reset license key and enter new then press "Enter" to save.