Here is how to use Goalive.TV. How to Sign up, Sign in, Access Chromecast and general use. How to buy membership and content, manage your account, subscription and your linked Digital IDs.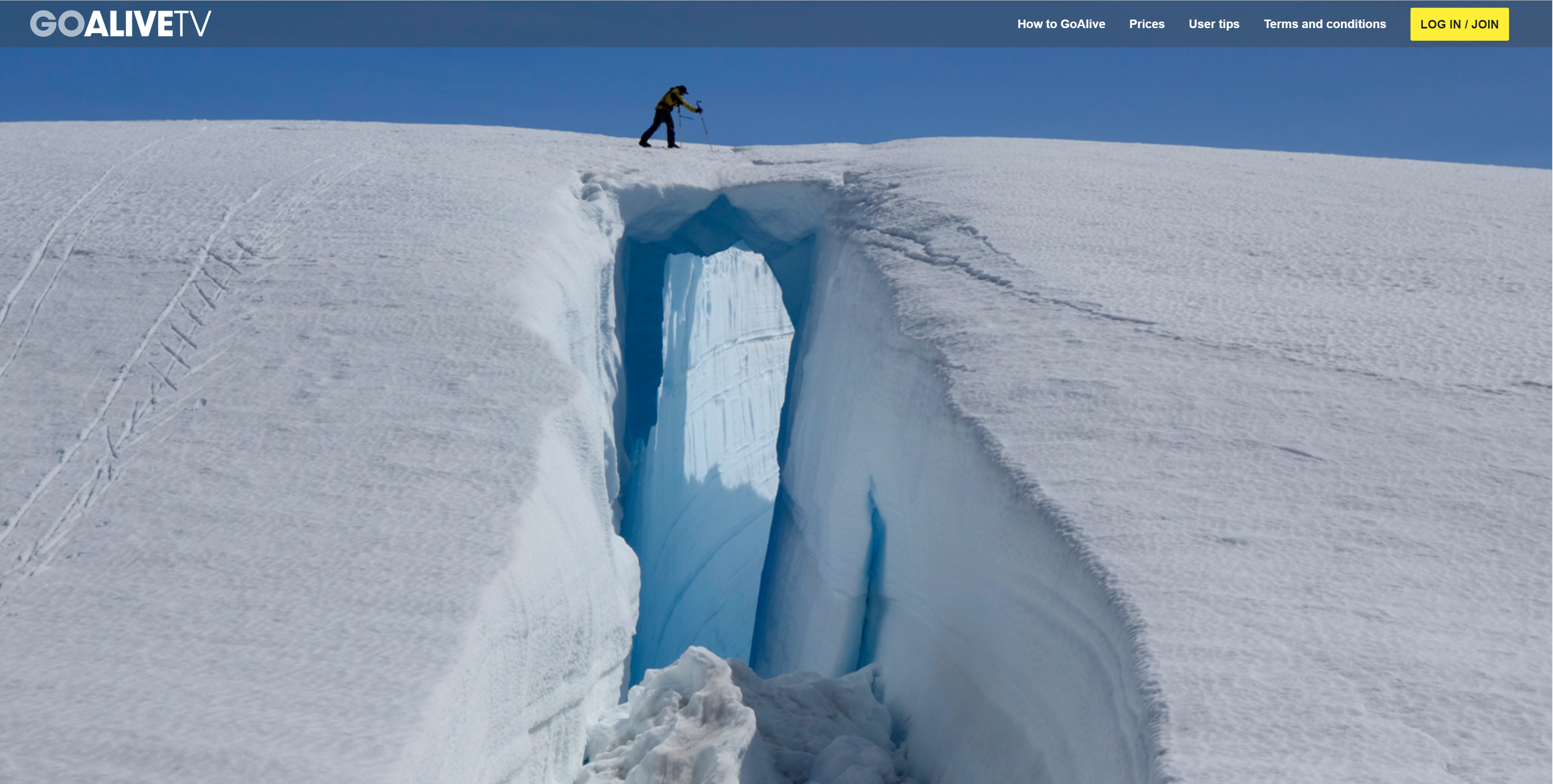 How to :
How to Sign In
You will need to Sign In to browse and view content on GoaliveTV, but you do not need to create or maintain - yet another - password to do so. You probably have quite many passwords around already. Instead, choose any of your favourites from any of the six available Digital ID providers; Apple, Microsoft, Google, Facebook, Amazon or Twitter to access.
This is for your security.
You will be directed to your chosen Digital ID provider's login site (ie Google or Microsoft) where you are instructed to sign in with them - if you aren't already. When you have been authenticated, they send us the authentication token required to let you in. We do not see nor store your password.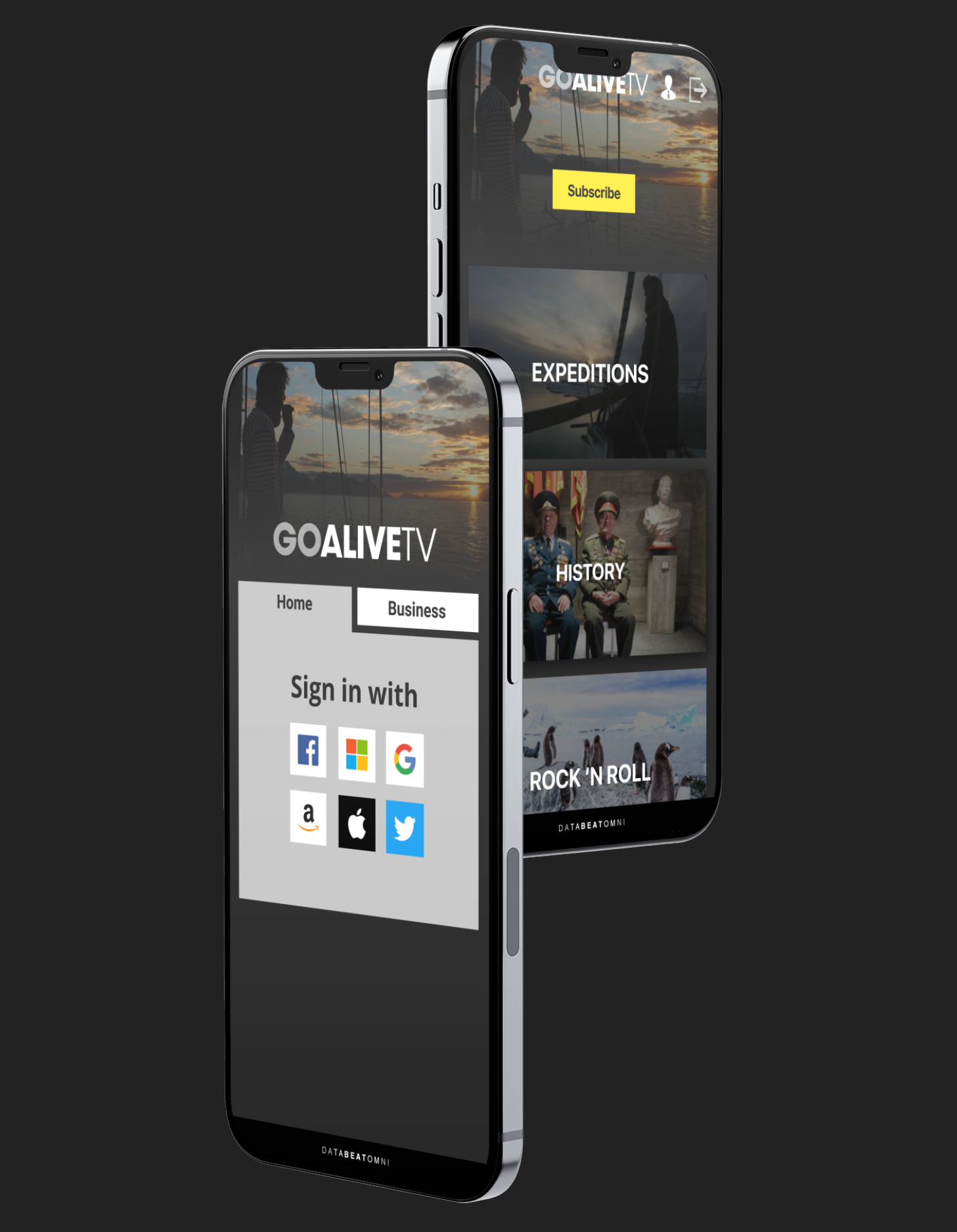 I lost access to my subscription/bought content
Some users forget which Digital ID they have used previously. They Sign In and cannot watch their content, because it was bought with another digital ID. Here is how to fix this issue.
Using Chromecast
Good news ! Goalive.TV now supports Chromecast. The updated feature is available on Google Play and Apple Store apps but currently not on the web version. The Chromecast feature has improved from previous releases. In this release, the app will direct your Chromecast device to stream directly from the Goalive streaming servers, not from your device. This improves stability and quality. You will still be able to control the streaming from your device.
When content is played on your device, A Chromecast icon is displayed at the bottom right of the play UI. Click on it to connect/select to your Chromecast device and wait a few seconds for streaming to begin directly to your Chromecast device.
How to Buy a membership/subscription
GoaliveTV requires a subscription. With a subscription, you may view our free content, and you can buy series or episodes or series that you will have the right to see while being a member. Content that you may buy will have a shopping cart on it. If you are already a member, you will be taken directly to the checkout.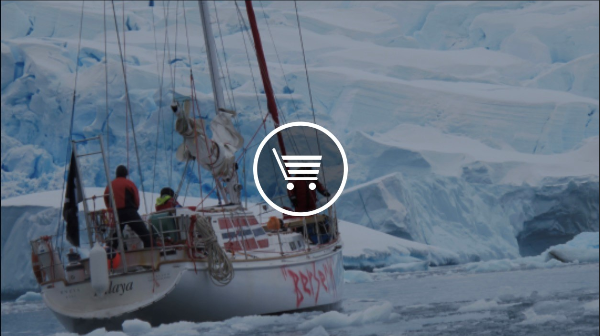 If you are not already a member, you will be prompted with a message, and you will have to add membership to your shopping cart.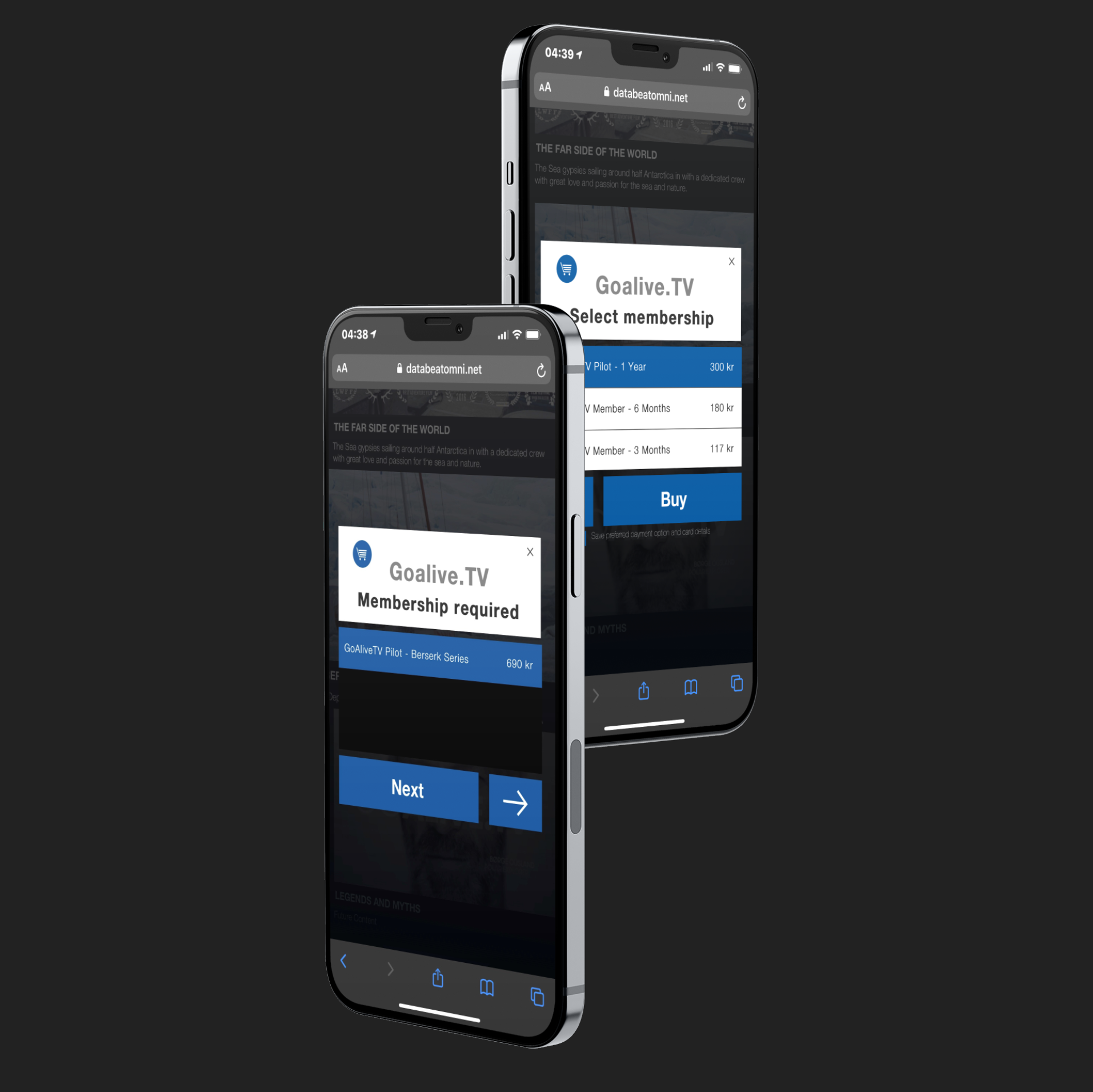 Choose your subscription option and click "Buy"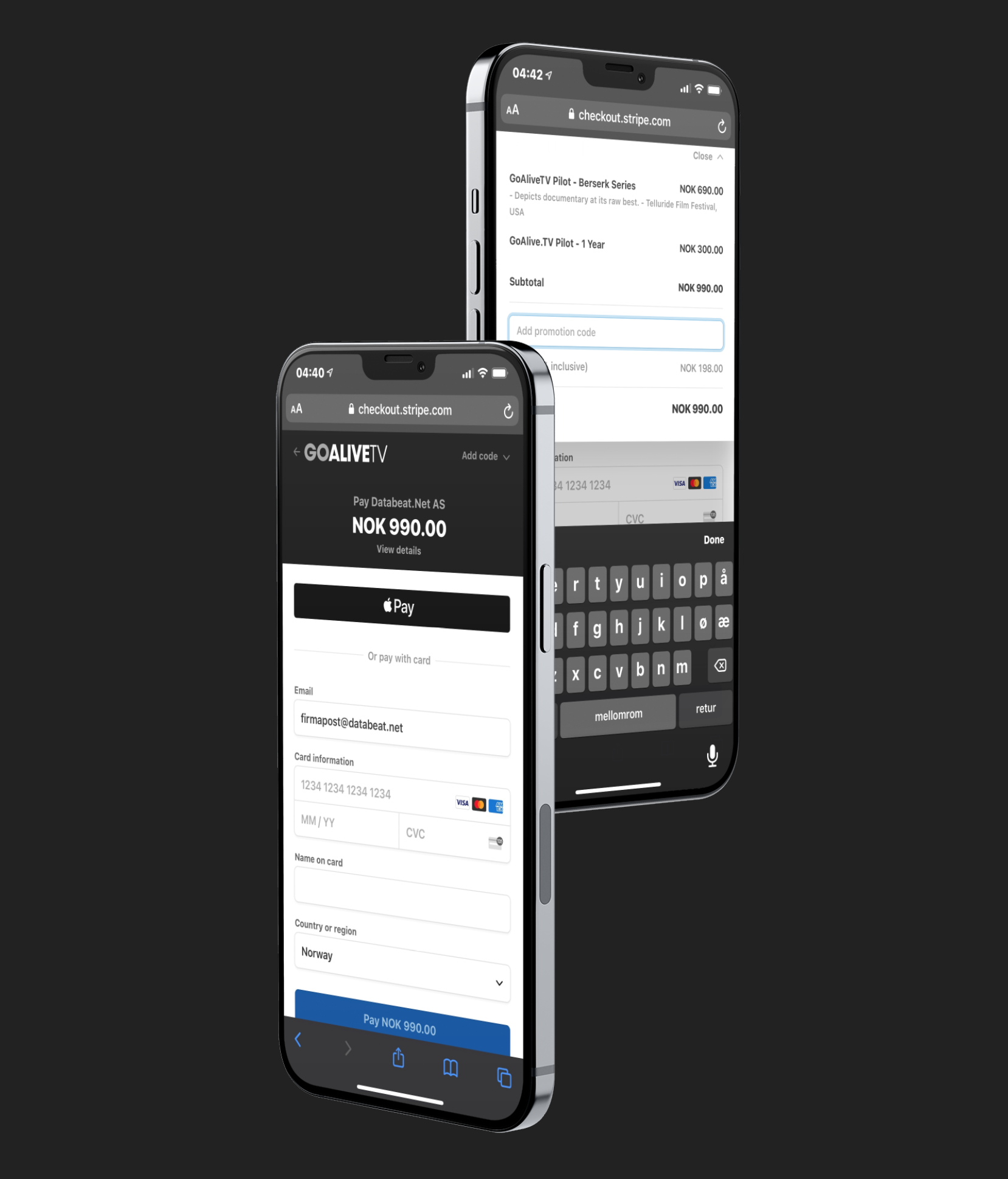 How to add a Promotional Code
In the checkout page top right section, there is an "Add Code" option.
NB! You may scroll down with your finger to see the Add Code option, depending on your device.
Click on it to add your promotional code

Locate the

section "Add promotion code"
Type in your code.
Account Settings
NB! Account setting is not available on Google Play or Apple Store Apps. You must go to the Goalive.TV website and log in from there for the web version. (You may use your phone). To the right, you will see three menu options. The "person" icon in the Account settings.

Fullscreen option (not working on Phones)
Account Settings (seem to add and edit account details)
Sign Out (Log out of GoaliveTV)
Subscriptions, payment history and cancellations
In Account Settings, you can manage your account details, view, change or cancel your GoAliveTV subscription and check your payment history.
Manage your Digital IDs
You may use multiple Digital IDs to sign in, which may or may not be linked to your account. This matters if you are a member, and it was bought with a different ID than you currently are signed in with. You will then be treated as a new and unknown user with no membership and no rights to the content.
You may add more Digital IDs to your account. In Account Settings, go to "Signed in with". Click on the + to add any of the other Digital IDs to add. It follows the same process as when you Sign In, it takes you to the Digital ID providers site, where you will authenticate. When that has been done, your account is updated with yet another Digital ID, and you may use them both.

Here you will see your various Digital ID providers connected to your GoaliveTV account. Press + to add any of the other six. You will be taken through the Digital ID provided login page and asked to log in/verify your account.
Where to download the GoaliveTV apps
We recommend web application for managing your account, but the dedicated apps for viewing browsing and viewing content. (Unfortunately, you cannot buy content in the App due to app store policies and fees).
If you are an Apple user, download your content from Apple Store, and if you are an Android user, download the app on Google Play. They are made for Smartphones/iPhone and Tablets/iPad.