With PowerPoint Publisher, you can publish content directly to your public display without DatabeatOMNI. Here's how you can install Databeat PowerPoint Publisher Plugin for Microsoft PowerPoint version 2010 or newer.
This article is outdated. Please use the new install guide:
Do not use this method, unless specifically told to by the Databeat Support team.
Installation of PowerPoint Publisher
NB! This add-in only works for Microsoft PowerPoint version 2010 or newer. For Windows, not Mac.
How to install
1. Add Databeat as a trusted site in Internet Explorer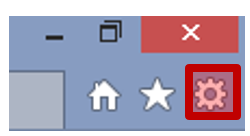 Open Internet Explorer
Select Settings and Internet Options
Select Security - Trusted Sites - Sites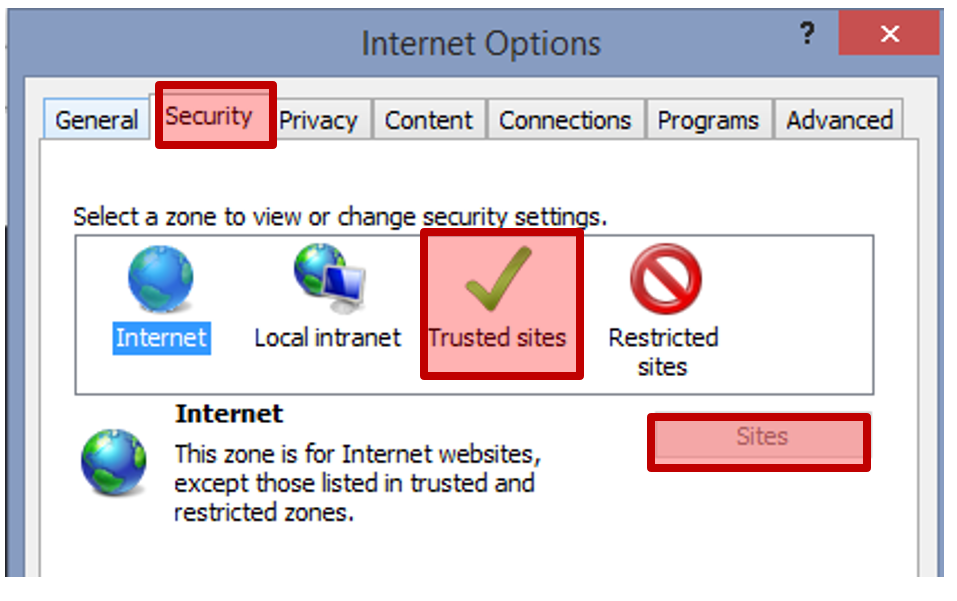 Remove the checkbox for Require server verification (https:) for all sites in this zone
Add https://www.databeatomni.net/ as a trusted site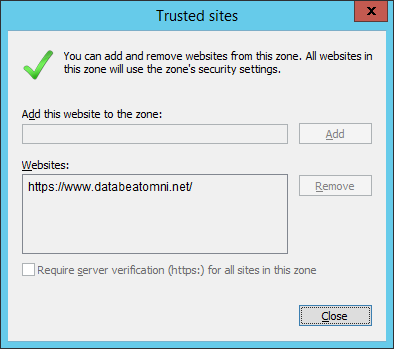 2. Install Microsoft Visual Studio Tools
NB! Choose the same language as selected in your Office Pack
Select Download and save the file vstor_redist.exe
Right-click on vstor_redist.exe and select Run as administrator
Accept License Agreement and select Install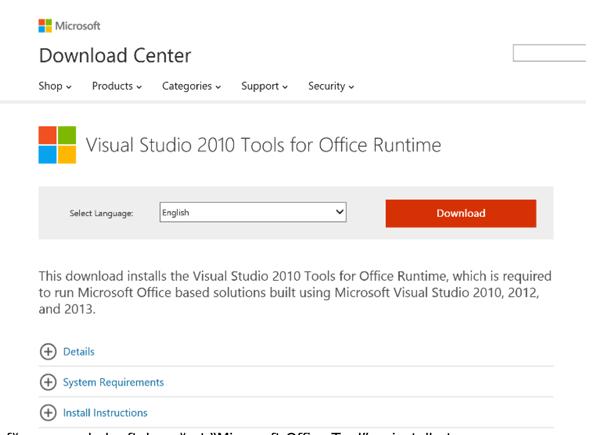 When the installation is complete, select Finish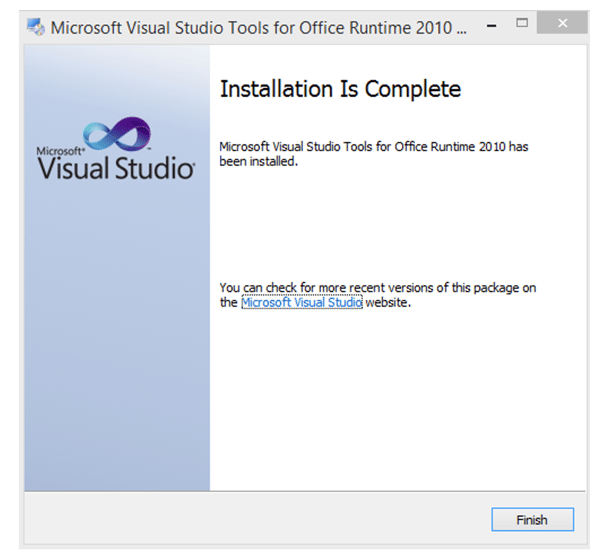 3. Install Databeat PowerPoint Publisher for PowerPoint
Exit PowerPoint if the program is running
Copy https://www.databeatomni.net/dbpp and paste in Internet Explorer
Select Install

Run PowerPoint. DatabeatOMNI will now be available in the tooltip bar.

Databeat PowerPoint Publisher installation is complete and ready for use.