Here is how to get access to documentation related to Security, GDPR (General Data Protection Regulation), DPA (Data Processing Agreement), and more. Access will require a digitally signed NDA (Non-disclosure agreement).
Table of contents
1. Where to locate documents and agreements in DatabeatOMNI
Documents and agreements are only available from the Locations tab in DatabeatOMNI.
Head to Locations in DatabeatOMNI.

Select Edit Location for your main location.

Select Documents and Agreements.

A non-disclosure agreement is required to download and read sensitive documents.
Digitally signing the NDA will require your account to be registered with a Norwegian Organizational Number. Please contact support@databeat.net if any questions.
2. How to digitally sign the non-disclosure agreement (NDA)
Locate Enkel konfidensialitetsavtale Databeat by scrolling down.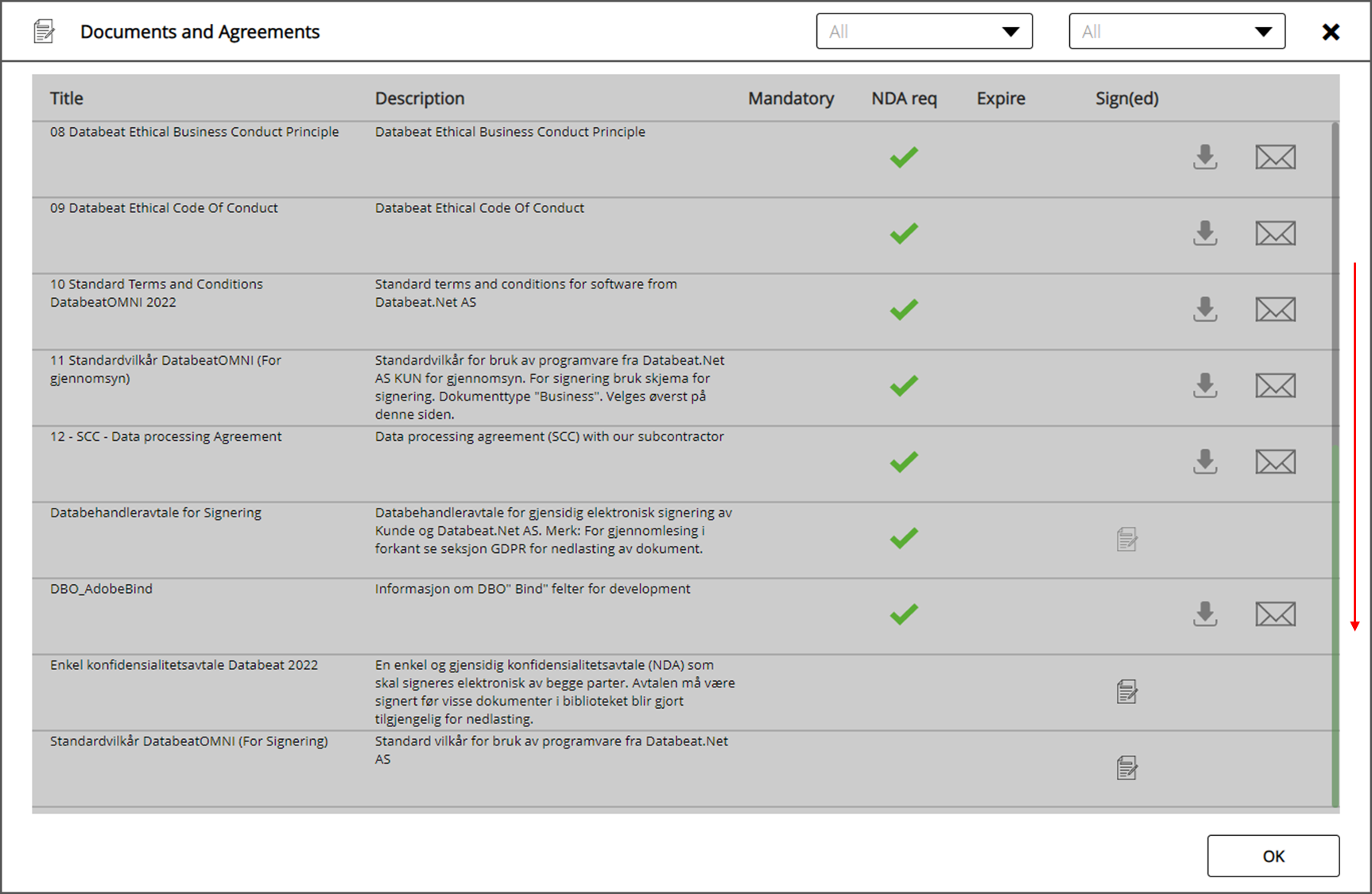 Click on the icon to open, view and sign the document.

The signed document will be manually reviewed and approved by Databeat.

A countersignature will be pending, and you will not be able to download other documents before the document has been processed by Databeat.
The pending countersignature will normally be viewed and returned within one business day. Contact support@databeat.net if you have any concerns.
A confirmation e-mail will be sent when Databeat has approved and co-signed.
3. How to download and view documents
Click Download this document to view and read the document.

Click Send this document on Email. The e-mail will be sent to the logged-in user's e-mail.