How to restrict access for a user
An admin can limit the access for a user in DatabeatOMNI to only see a spesific location or channel by tagging. Learn how to tag users in this article.
This feature requires OMNIplay Pro.
Tags
Our way of restricting access are defined as "tags". A tag can be described as a group. If a user is put into a group, it will only have access to other elements put into the same group.
You can tag the following elements in DatabeatOMNI:
A user with the role "SuperUser" cannot be tagged.
How to tag
TL;DR Scribe Step-by-Step
Step 1: Go to Users.

Step 2: Select user and click edit.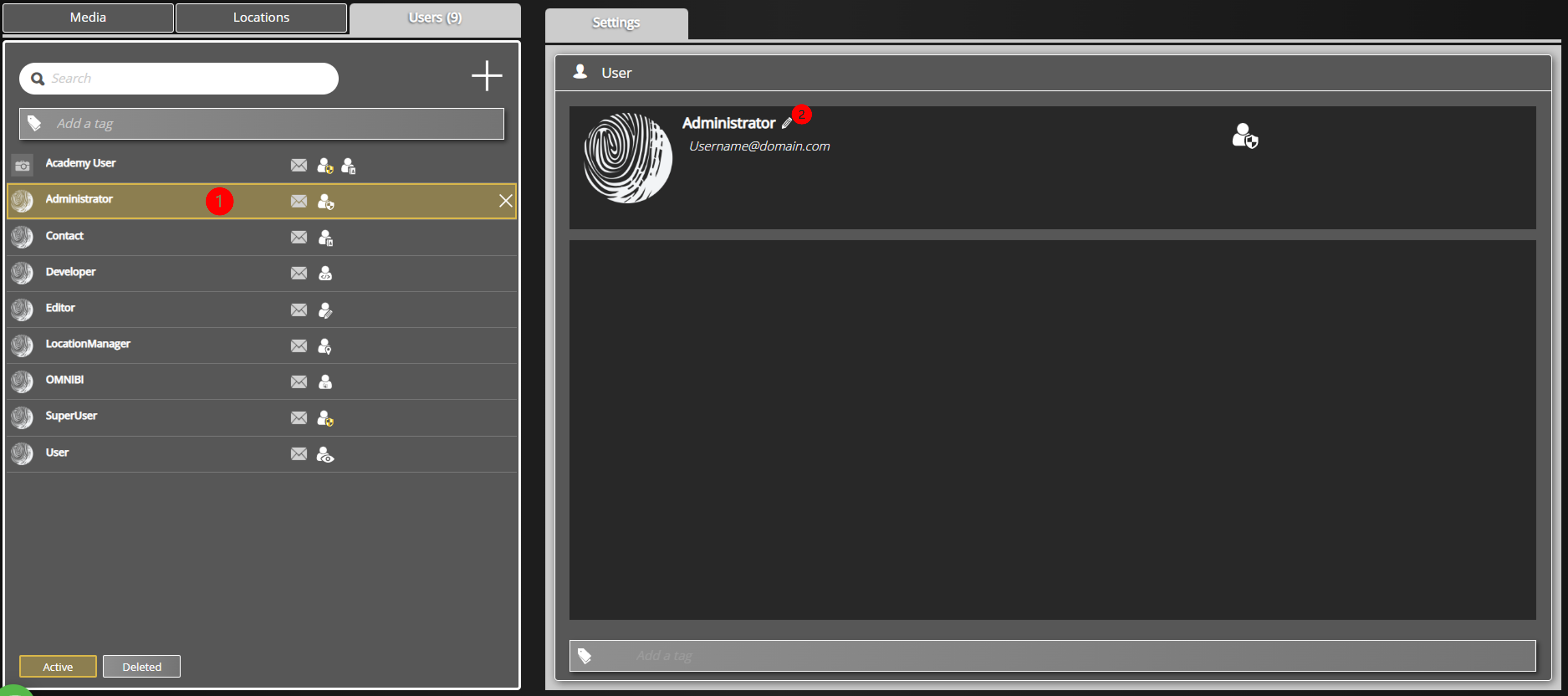 Step 3: Add tag.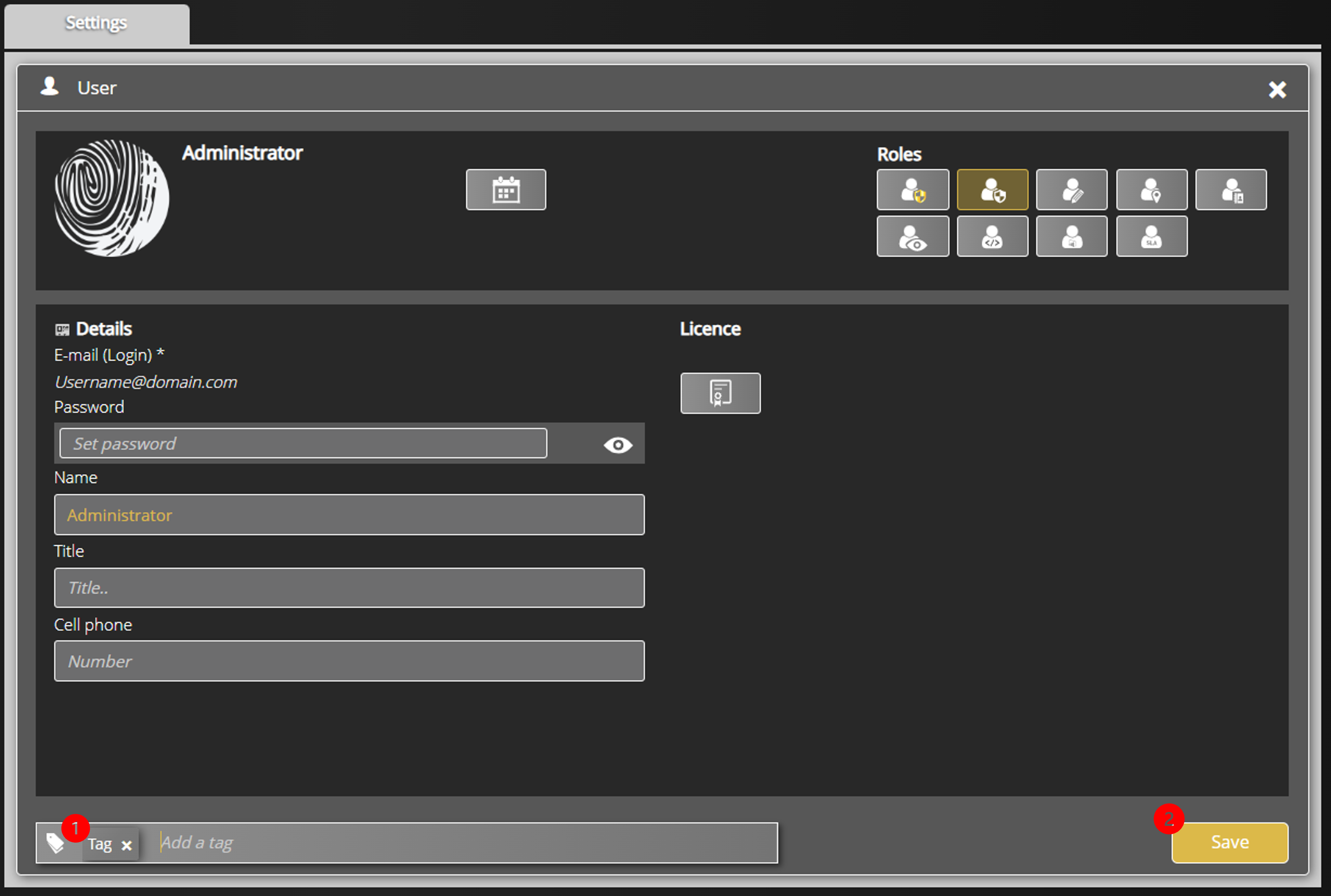 Step 4: Add same tag for channel or location.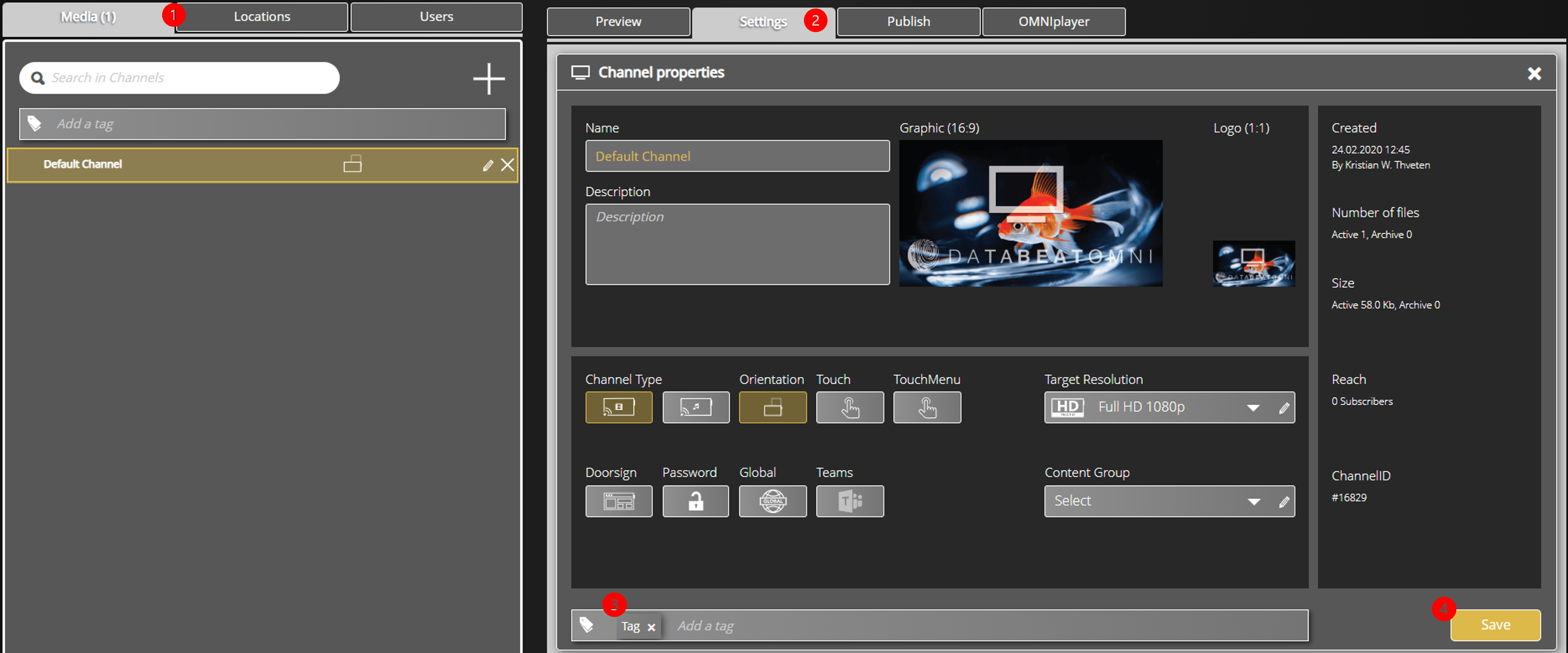 Once a user and another element (channel or locatoin) has been put into the same group, the next time the user logs in to DatabeatOMNI, it will not be able to view other channels and locations.