This article describes how to prepare Google G-Suite to integrate with DatabeatOMNI. You may work with calendar and user features. More features are planned.
Advantages
By managing users from your company's Google G-suite account, you will not have to do so in DatabeatOMNI.
Prerequisites
You must have Google G-Suite Account and "Super Admin" rights.
Note
Newly assigned "Super Admin" right can take up to 24 hours to 2 weeks to come into effect, as per mentioned by Google.
URL: https://support.google.com/a/answer/2405986?hl=en
DatabeatOMNI only supports HTTPS.

You will have to add DatabeatOMNI as a trusted application (Google certifies it) and add the required API scope. For that, you will
See also Google documentation
Here is what to do
Log In to your Google G-Suite Account as an admin user and select Admin console
Select Security from the list of controls.
(If you don't see Security listed, select More controls from the gray bar at the bottom of the page, then select Security from the list of controls.
If you can't see the controls, make sure you are an administrator for the domain.
Select Access and data control then API Controls.
In the Domain wide delegation pane, select Manage Domain Wide Delegation.
Click Add new.
Copy & Paste the DatabeatOMNI AppID and the required API scopes from above.
Press Authorise.
Step 1 – Click the Google Apps icon from the Calendar Properties window.
Open the calendar link option at the bottom of the page in OMNI.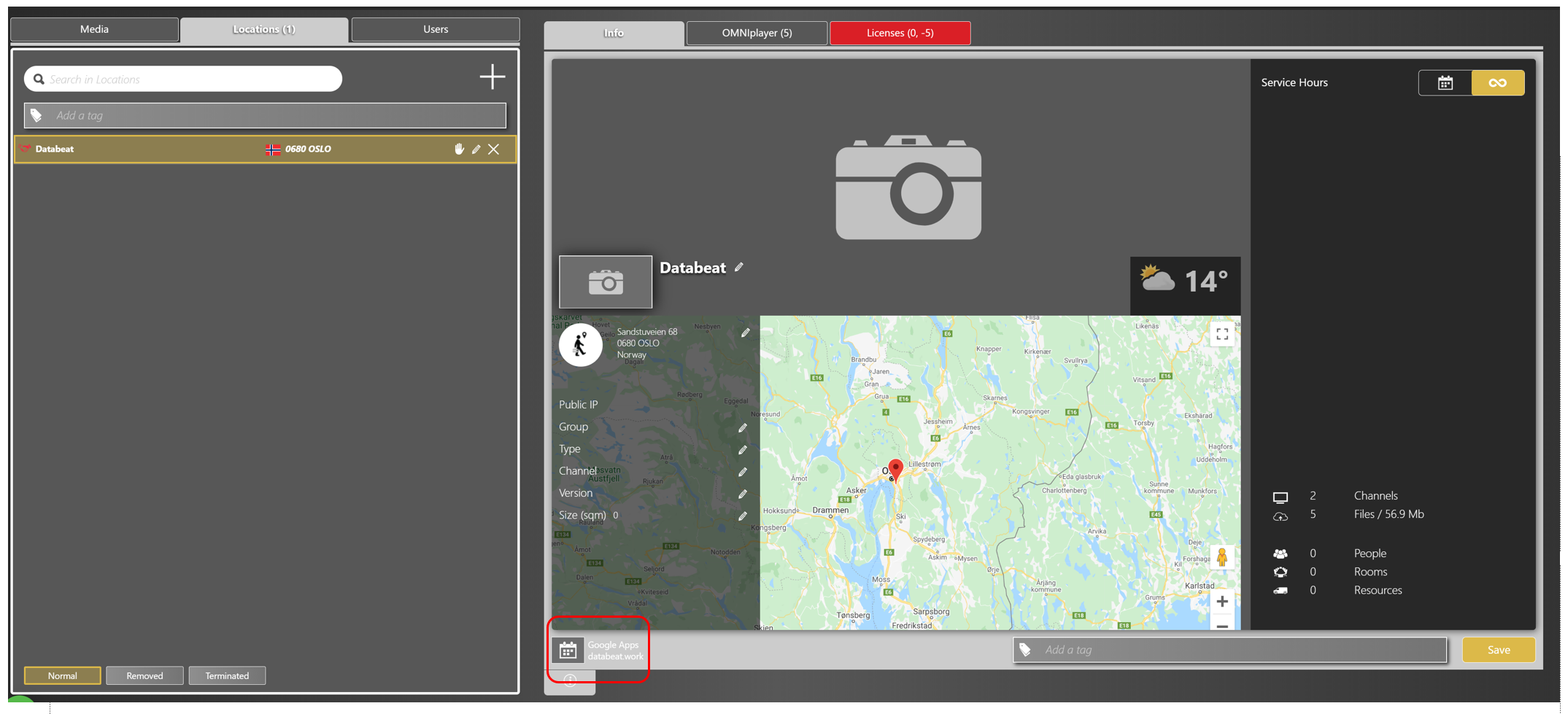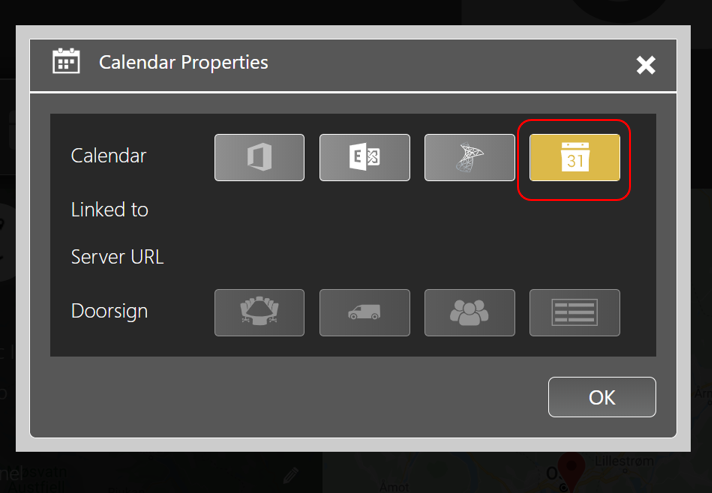 Step 2 – Enter your "Super Admin" EmailID and click on the "Link" button to authorize.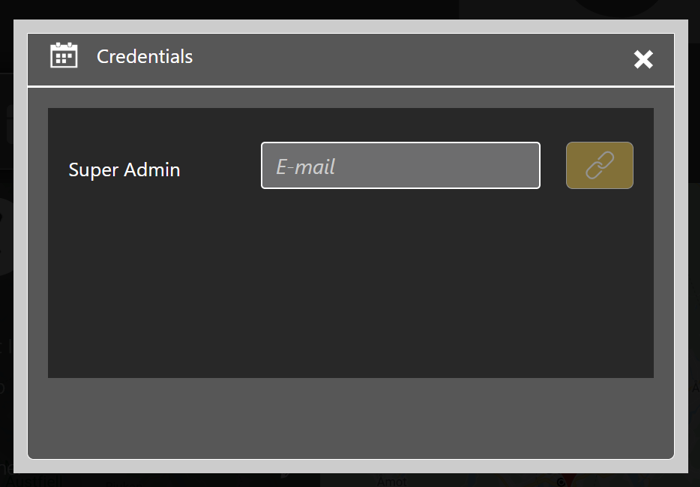 Choose doorsign types:
Meeting rooms
Equipment
People
Overview
Press OK

New tabs is now present.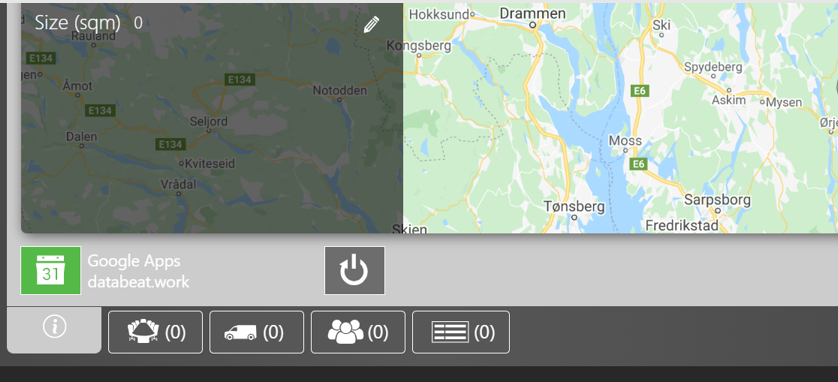 Step 3 – Connect meeting rooms to OMNI
Press the meeting room tab
Press + symbol to add meeting rooms.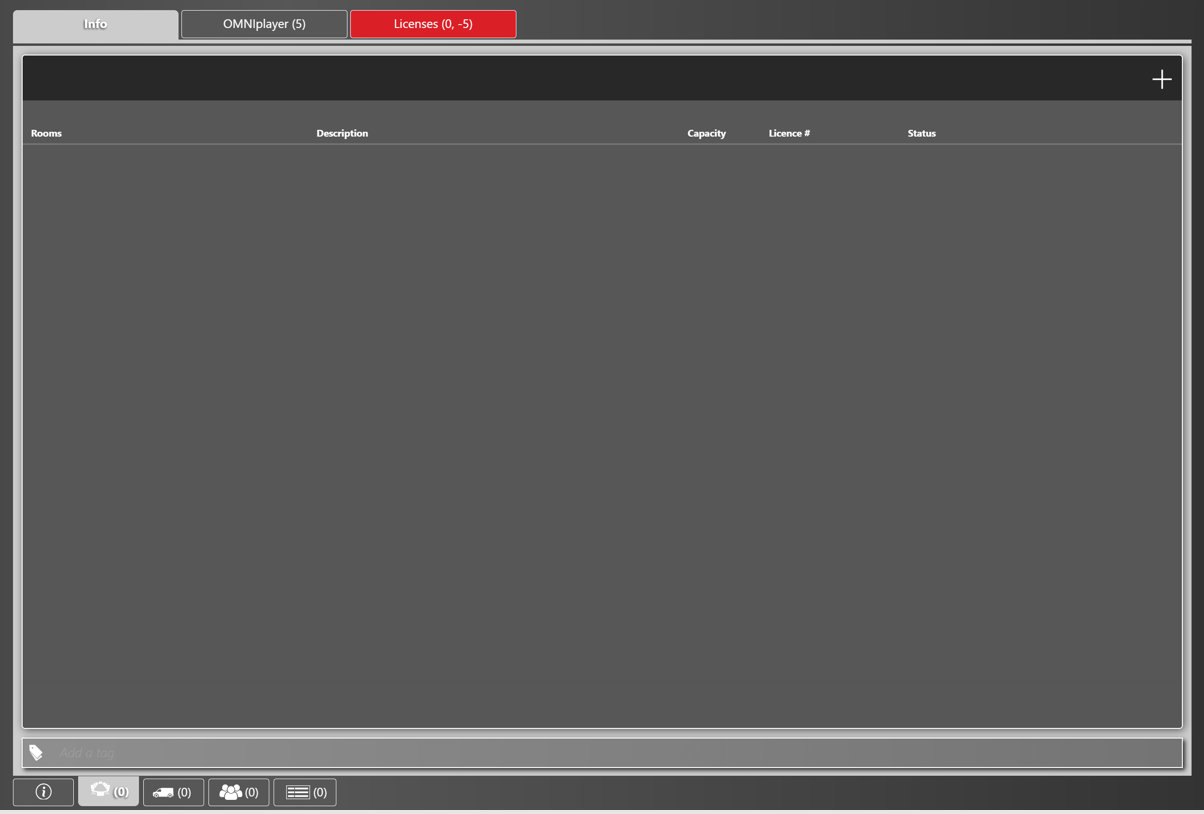 Search for meeting rooms.
The search is a prefix search, so start typing the name from the first letter. (Case sensitive)
Select room and press add.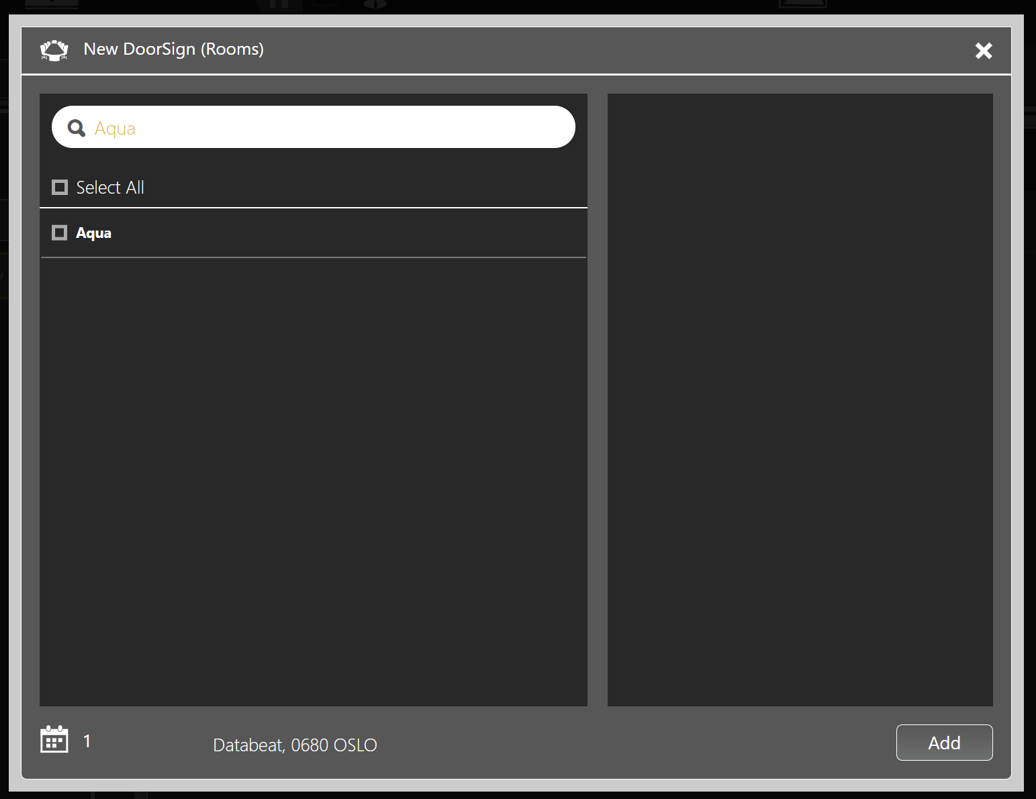 Meeting room is now ready to be configured.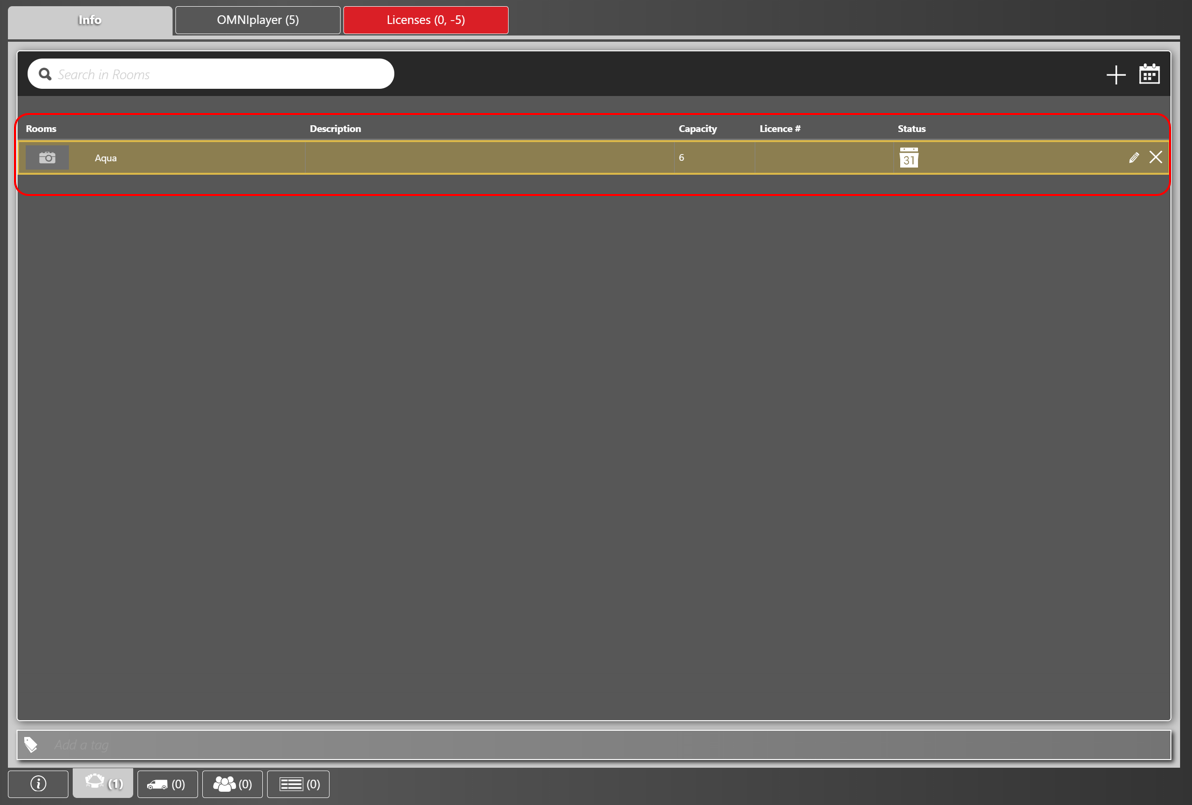 Congratulations!
You are all set and done with preparing your Google Calendar for Databeat Doorsign. You should now be able to Connect Databeat Doorsign to your Google Apps. Log in to DatabeatOMNI to configure your doorsigns and let the fun begin - Enjoy!