Show the same content on two or more screens simultaneously with DatabeatOMNI. This article describes the requirements and how to enable synchronized content with SyncPlay.

Table of contents
Prerequisites
To use SyncPlay with DatabeatOMNI all public displays has to be connected to the same internet, assigned to the same channel, and have the same SyncPlay ID. Furthermore, there are some limitations to successfully synchronize content.
Databeat Signage Standard License
SyncPlay is only available on Samsung, OMNIplay3 (Android), and LG WebOS.
SyncPlay does not support cross-platform.
SyncPlay only works with MP4 video files.
SyncPlay does not support widgets.
SyncPlay only supports one playblock.
How to enable Sync Group
Go to Locations.
Select OMNIplayer.
Edit OMNIplayer.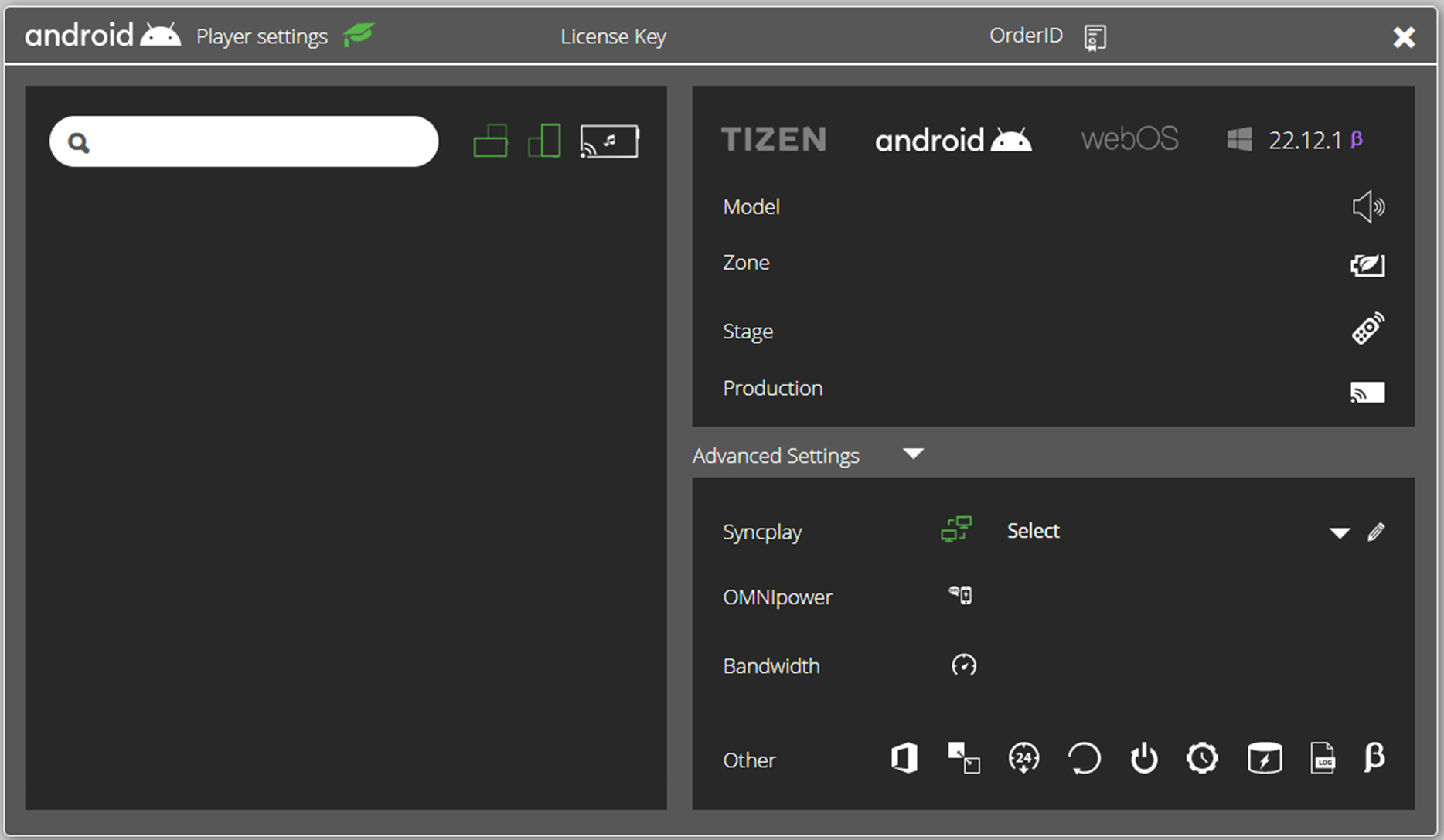 Create a Sync Group ID, or choose from an existing.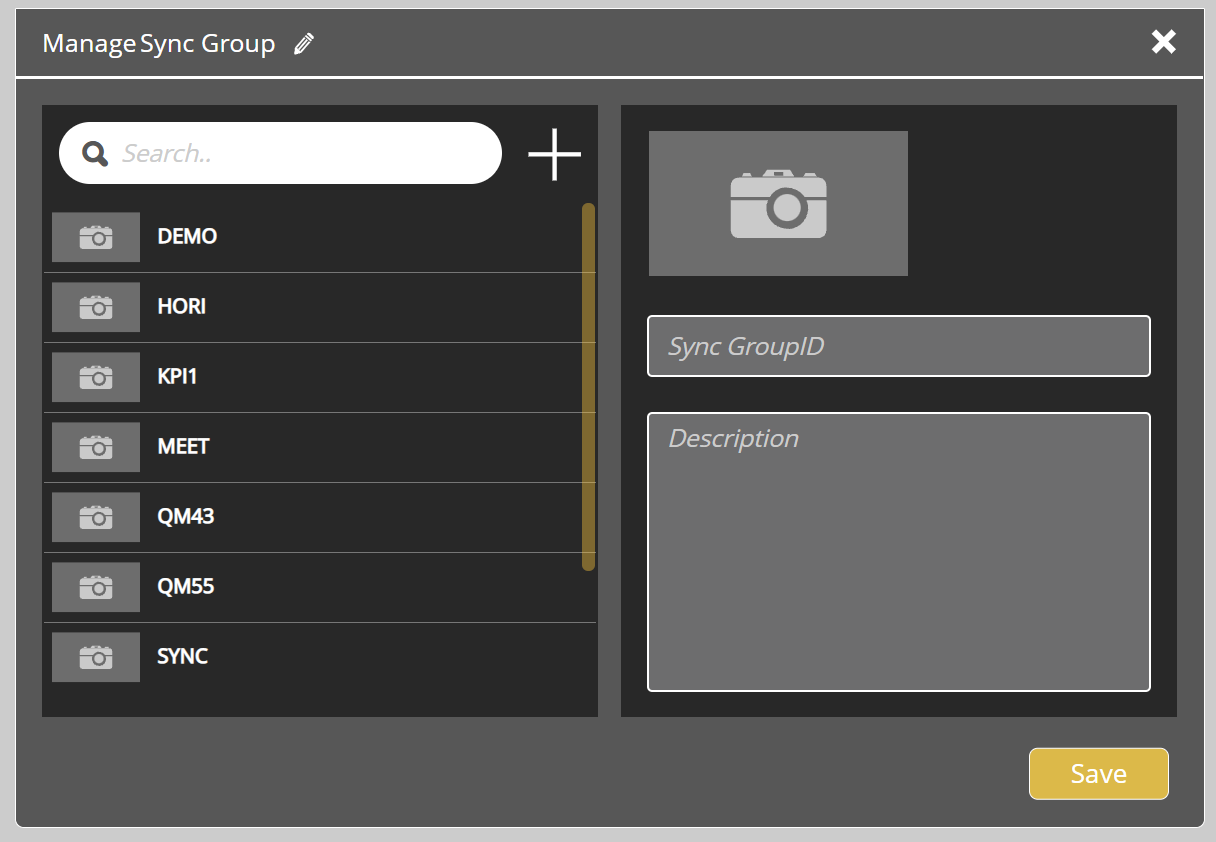 Click Save from ManageSync Group. Finalize with Save again in Player settings to save.
Connect the same Sync GroupID to the other screens you want to sync with. Thereafter restart the apps on every affected public display to start synchronizing the content.

How to disconnect a screen from SyncPlay?
Disconnect a device from SyncPlay by deactivating SyncPlay in Player settings - Advanced settings.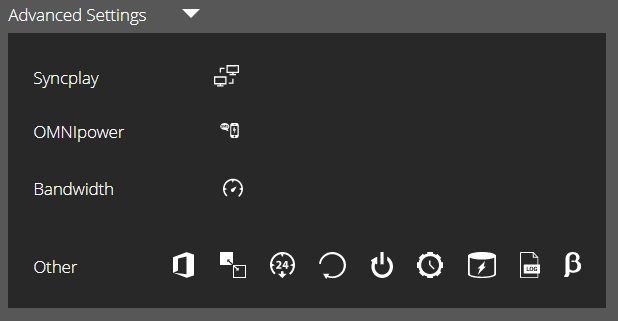 Waiting for sync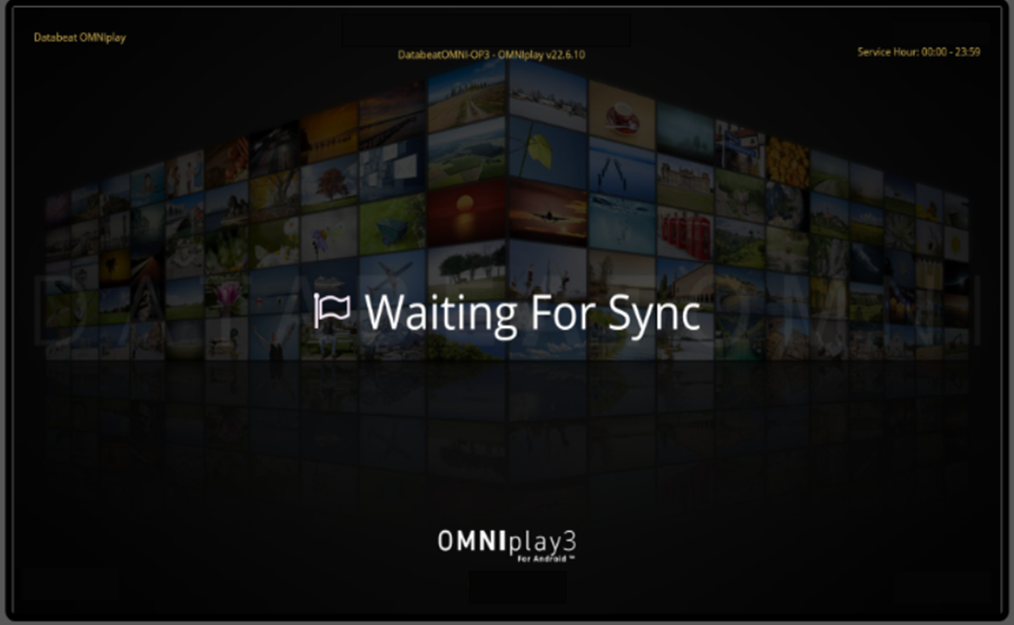 Please check the following settings for your OMNIplayer in DatabeatOMNI:
Trying to sync content?

SyncPlay is activated on your OMNIplayer, and is waiting for another player with the same SyncPlay GroupID to syncronize their content. Ensure that both players are on the same GroupID, same network, and same channel from DatabeatOMNI player settings.

Not trying to sync content?

Ensure that SyncPlay is deactivated for Player settings.
A file in the selected channel has a name or property that's causing issues. Waiting on sync can be caused if a file name contains "master" or "slave". Edit the file name to remove these particular terms to fix the issue.