Informational displays, digital displays or Digital Signage can also be used to display ads from Finn.no. Here we will show you how to easy and flexible this can be done in DatabeatOMNI. Especially useful for car dealers and real estate agents.
Pre-requisites
Access to DatabeatOMNI
It is free to use, register for access here.
PS: License is needed to display information on screens (demo license is possible for testing).
Agreement with Finn.no (you will receive one or more Finn ID(s) with key(s)).
PS: Finn ID is what gives you access and selection of data from Finn.no, not DatabeatOMNI.
Developed especially for real estate agents and car dealers.
If this function is of interest to other industries, let us know.
How?
1. Register a Finn ID and Finn key
There are two ways to register for this in DatabeatOMNI.
Location
If you wish to display different ads over different locations, and you have more Finn IDs/keys, we recommend registering this to each location.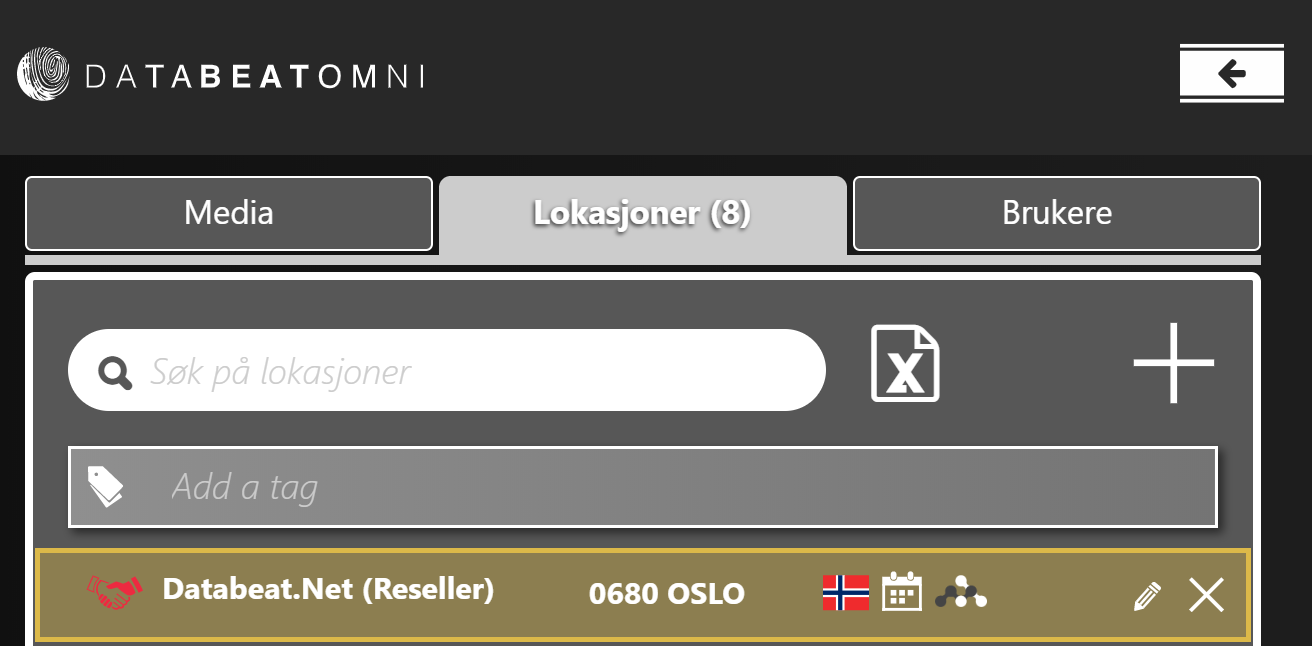 In the main tab Locations - choose the location that is desired so that it is highlighted.
(Eventually, make this location by clicking the + icon, more information here)
Double click the location or select the white edit-pencil to go into edit mode.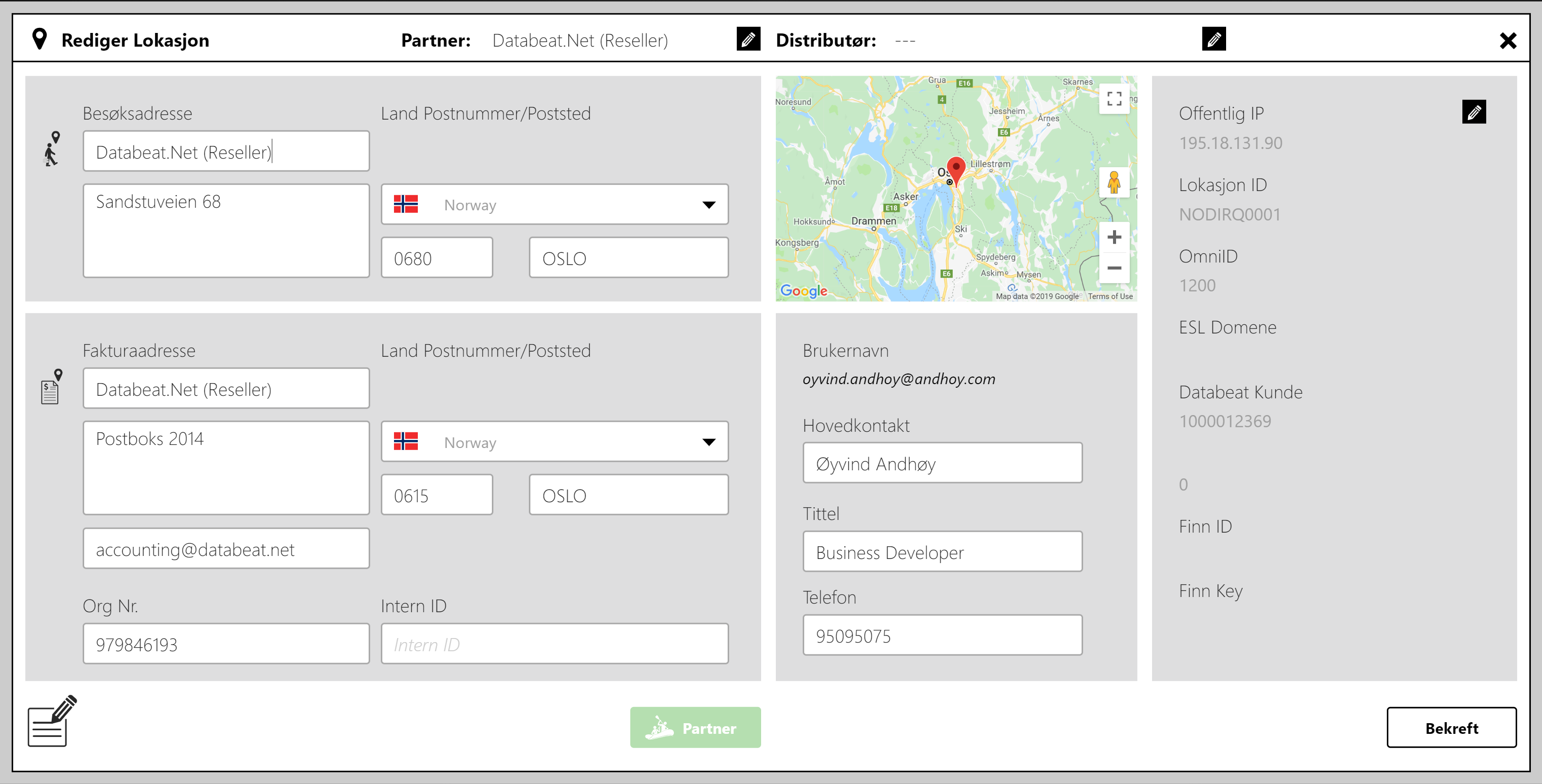 To the right, you will see different IDs that is bound to the location which is used for different purposes. On the top right, you can see a black edit-pencil. Click on this.
All the way to the bottom, you will see a field for Finn ID and for Finn Key. This is where the ID(s)/key(s) you have received from Finn.no is to be inserted. After, you can click "OK" to store that information, you can confirm this by viewing it in the edit window.
You can change this whenever you wish.
Click "Confirm" (or "Bekreft" in Norwegian) to go back to DatabeatOMNI.
Playblock
Here we will show you how to set up a playblock for showing content from Finn.No in DatabeatOMNI. You can also insert your Finn ID/key here. You are required to insert this here if you wish to see the ads displayed in the preview. If a Finn ID is inserted into the location, this Finn ID will be the one that is prioritised (check out the "Locations" section above).
In the primary Media tab - Choose the channel that you wish to display your Finn content on. (You can also create a channel by clicking +, more information here).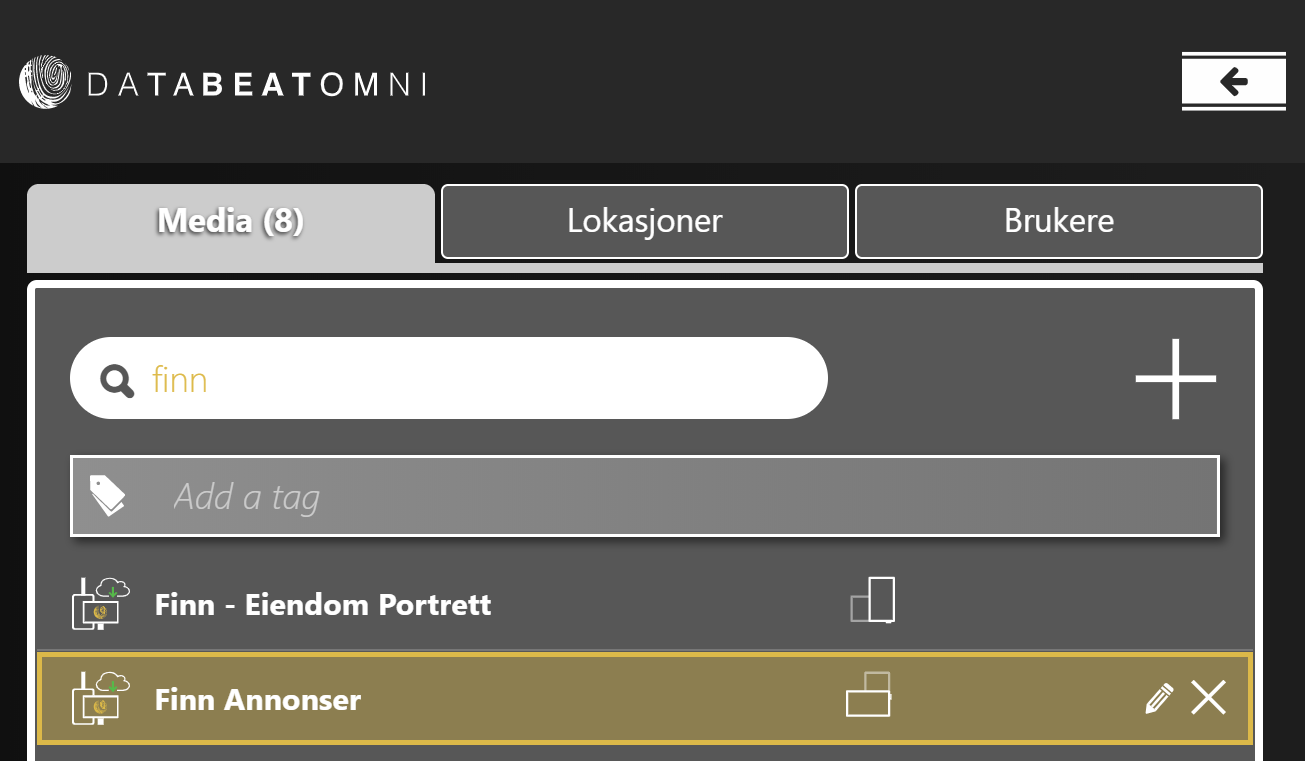 In the display window to the right, you can view the channel properties. Choose the General tab. In order to display Finn.no ads, you will need a playblock that is especially assigned for this purpose. If you have not made it, click the + icon on the bottom right to create a new playblock.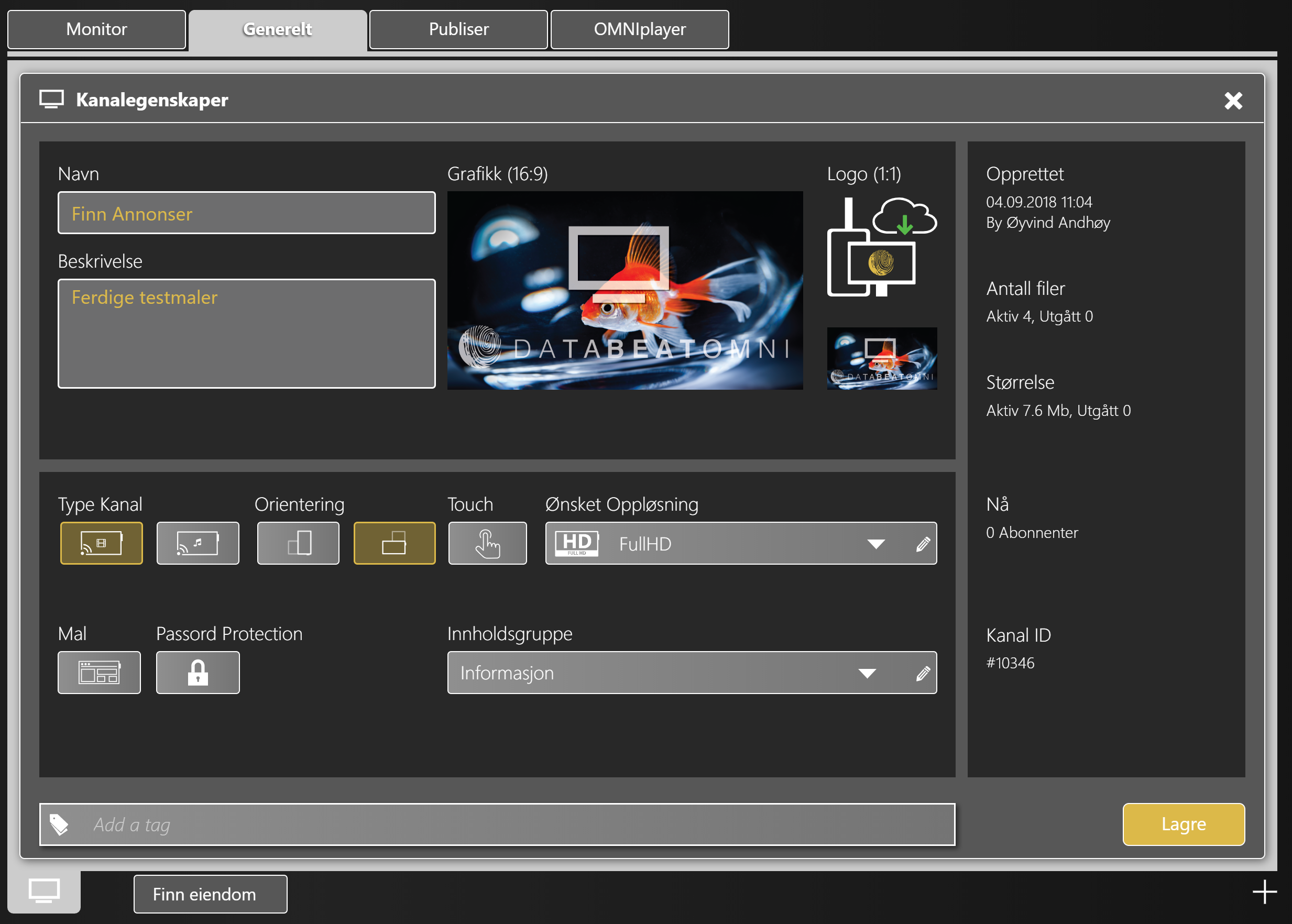 Choose Finn as the playblock type. You will then see the ID and Key fields to the right. Add the information you have received from Finn.no here.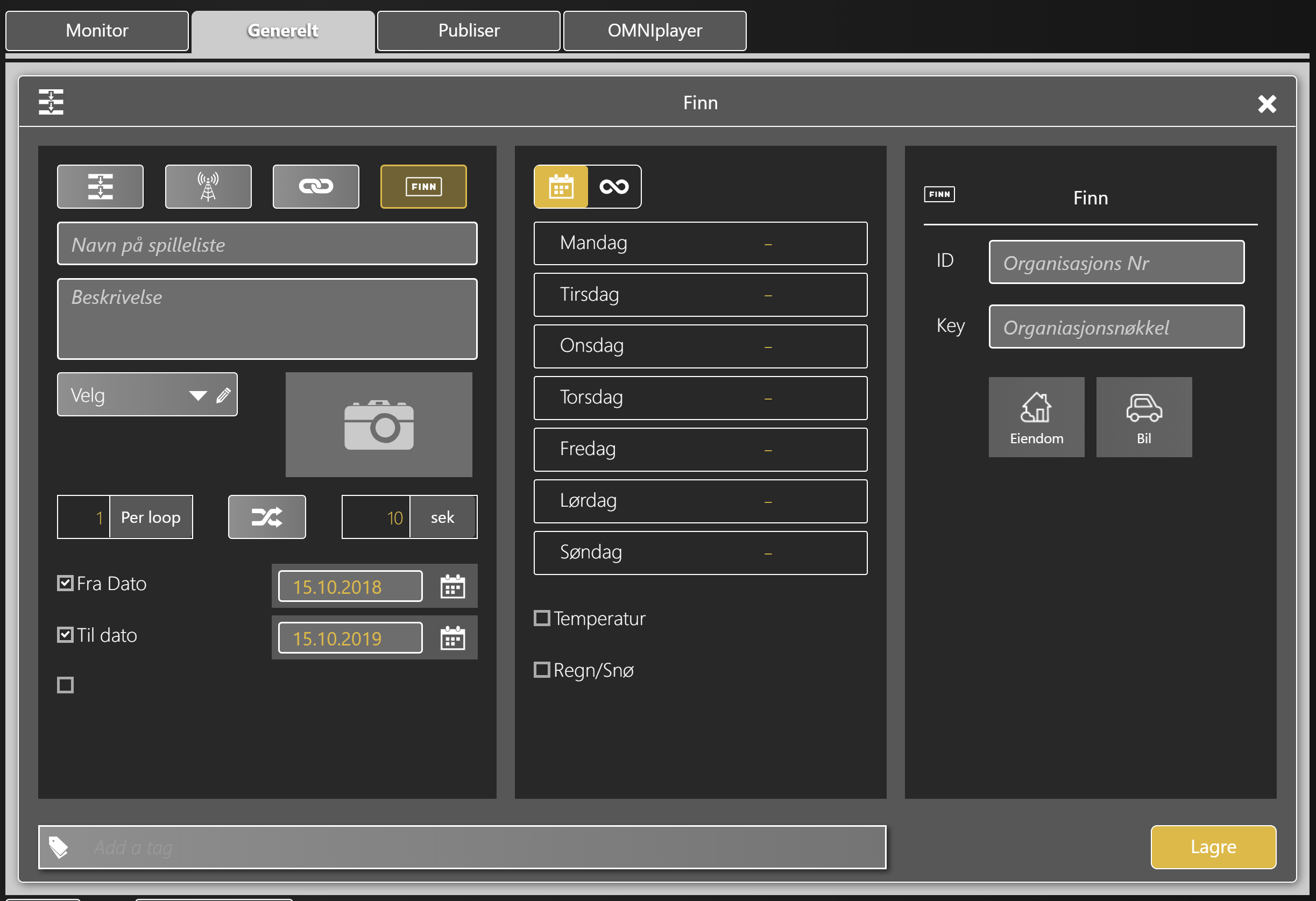 You can also add in when you wish to display this content, limiting to what days and what time range in those given days.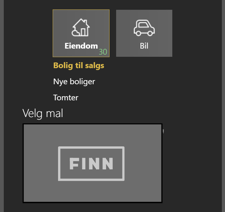 Once done with the previous steps (not including what days and time you wish to display the content), you can then see what is available on Finn.No for you.
DatabeatOMNI does not select what ads to display, the FinnID represents what ad is to be on display.
Select Template/Mal (icon with Finn.no in the screen), which will show you a standard template that can be freely used. Click the drop down menu to choose between different templates, then choose the template you wish to use.
You can create your own templates, go further down this article for a guide on how to do so.
Click OK and Save playblock/Lagre spilleblokken.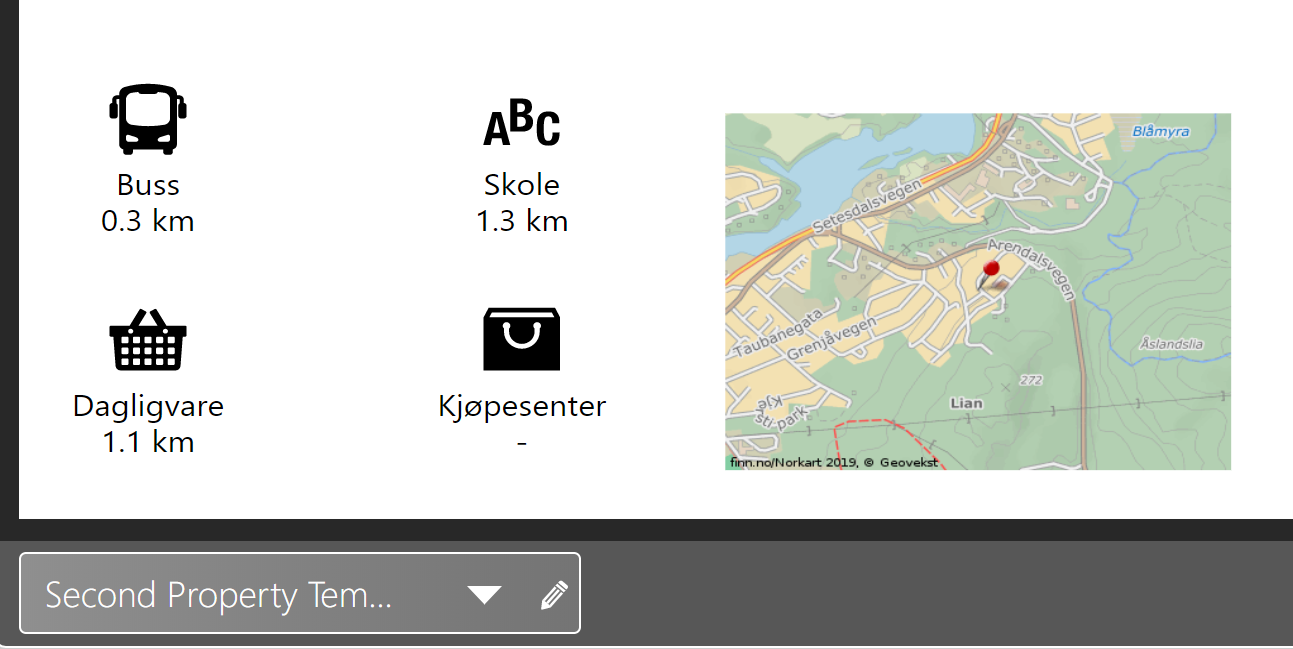 User-defined templates
To the right in the drop down menu where you select templates, there is an edit-pencil. Here, experienced developers can insert their own code in order to design your own templates to match up with the your design.
You can not edit the standard template, so if you wish to edit it, you will have to create your own.
It is possible to order consultation from Databeat where our developers will do the development of your template for you.
How long it takes and the pricing of the consultation depends on how much has to be done.
Contact us here or order it in the OMNIstore if you wish to make use of this offer.
Here is an example of how designing your own template would look like: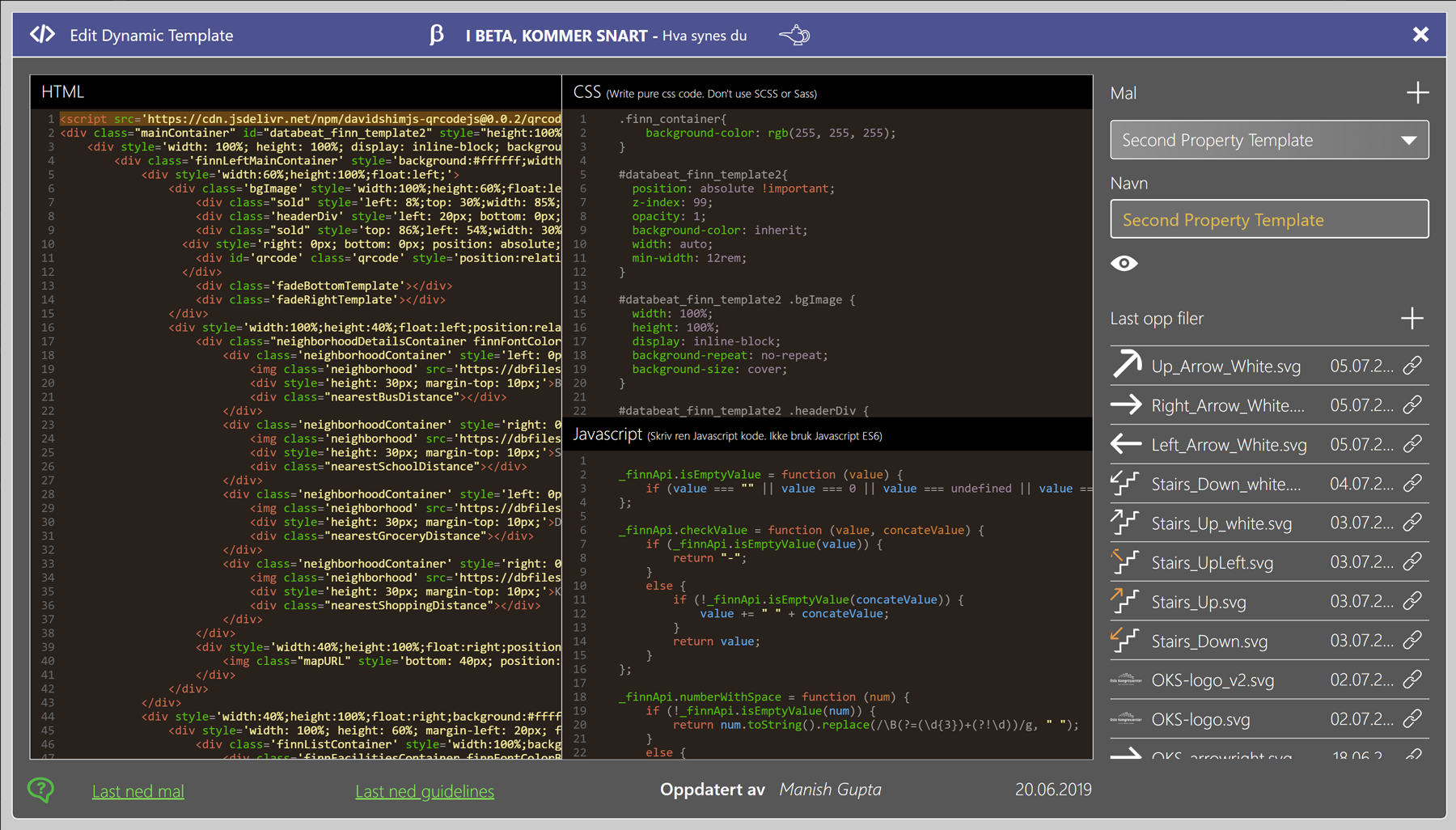 Good luck!