To change a channel on OMNIplay3 you can use the supplied remote or from within DatabeatOMNI
To be able to change a channel on OMNIplay3, the device has to be connected to a network. Read more on how you can verify if the device is connected to a network here.
Change channel with OMNIplay3 remote control

Verify that the remote control has batteries
Press the button for channel list
Navigate through the list with the arrows
Press [OK] to confirm the selected channel
Content from the new channel will start to download and display when ready
Change channel with DatabeatOMNI
To have access to DatabeatOMNI, a user has to be registered. One user will automatically be registered when creating a new location. Login information will be sent to the users' registered e-mail. A SuperUser can create new users if anyone else needs access.
Find the license key for the device
Click [Edit] or double-click on the player
Select your desired channel from the channel list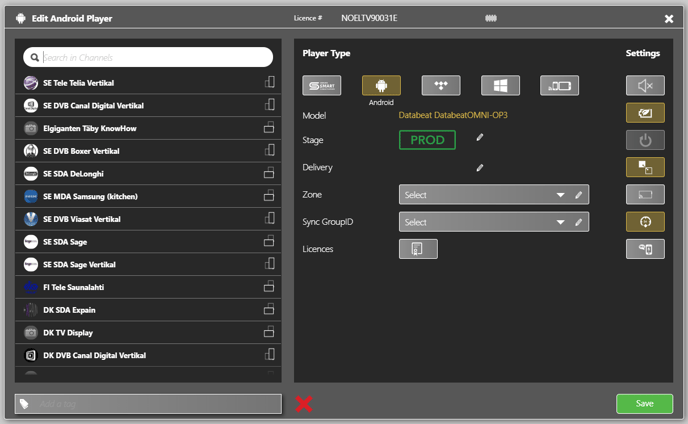 Now you have learned how to change a channel on an OMNIplay3.