I forgot my password. What do I do?
This article explains how to reset your password for your DatabeatOMNI user in few steps. Select a new password with a one time password to verify it is you in a safe way.
The mountain of passwords to remember is ever-growing, and it's easy to forget one occasionally.
To change/reset your password, follow these steps:
Go to DatabeatOMNI as usual.
Click Login.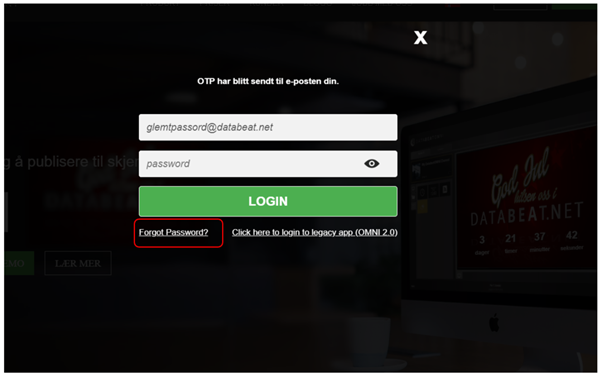 Type in the username (e-mail) for which you wish to change the password.
Underneath the login button, you will find the "Forgot Password." Click this to reset your password.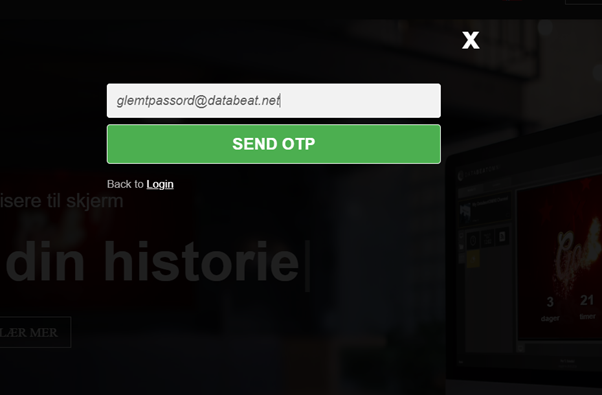 Type in your username (e-mail) and click "Send OPT" (One Time Password).
You will be sent an e-mail with a one time password to use for login.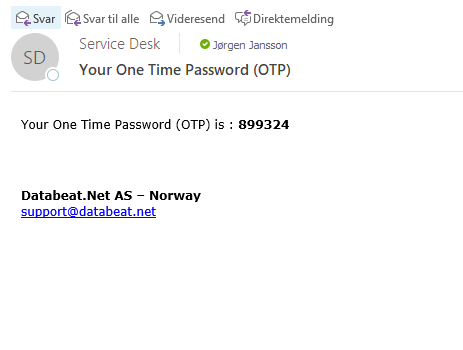 Type in the OTP and type your new password below.
Finish by clicking CHANGE. Your password is now changed.