How to create a new user in DatabeatOMNI - simplified viewing
This is the procedure for creating new users in DatabeatOMNI.
For the procedure in advanced version see here
This is what you do:

1. Go to the Users tab in the left window. (Number of users in parentheses).

2. On the Users tab, press +.

Create new user (Register user info on the right side).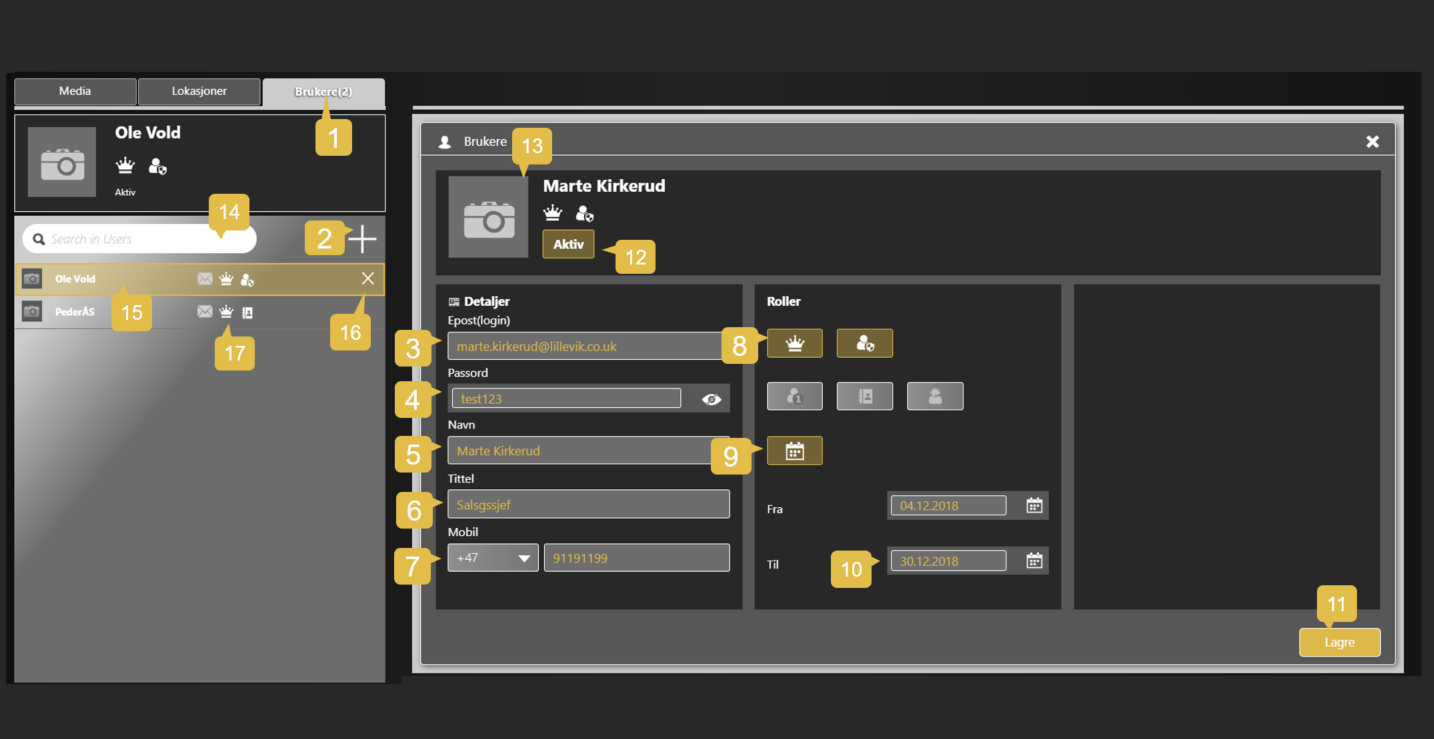 3. Register the user's email (The email address is the user name of the user).

4. Select the password for the user. This can be changed later.

5. Register the name of the user.

6. Register title for user (optional).

7. Register the telephone number of the user (optional, but useful to have).

8. Select the role of the user.
The King icon gives access to everything, like a superuser. If a user has been given the person icon, the user will not see the Users tab and can be limited to specific channels, playlists, locations using "Tagging".
9. Options to give the user a time-limited access.

10. The time period for time-limited access is selected here.

11. The creation of a new user is saved.

New user is saved and ready for use.

Other options available on the user page.


12. Options to make a user active / inactive.

13. Image for a user can be entered here.

14. Search field for users.

15. Selected user marked (We recommend using the names of the users for a good overview).

16. X deletes the user and the information stored about the user.

17. Icons that indicate the role of the individual user.