How to Factory Reset LG WebOS 4.0?
Description on how to reset a LG screen using WebOS 4.0 and above.
Factory Reset
To Factory Reset a LG screen with WebOS 4.0 you need to enter the setup menu.

Press the settings button on the remote. (Settings or a gear symbol)
Enter the admin menu
Activate the admin menu option on top of the screen.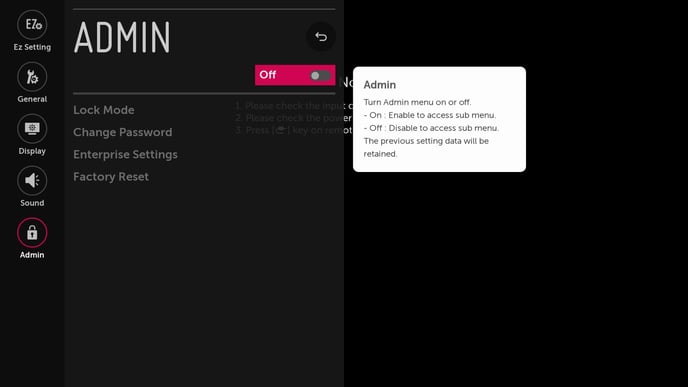 Enter the password 000000 and OK.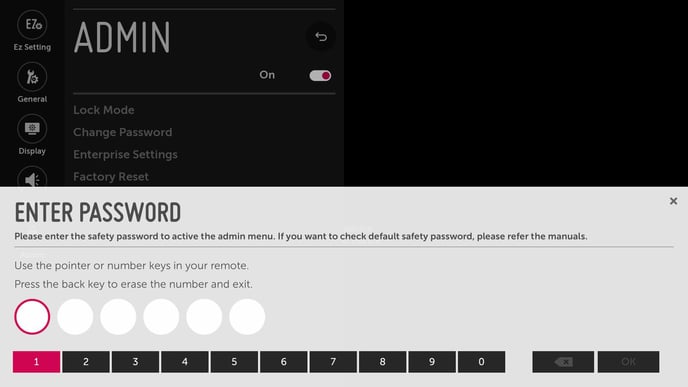 Then press the Factory reset button, and confirm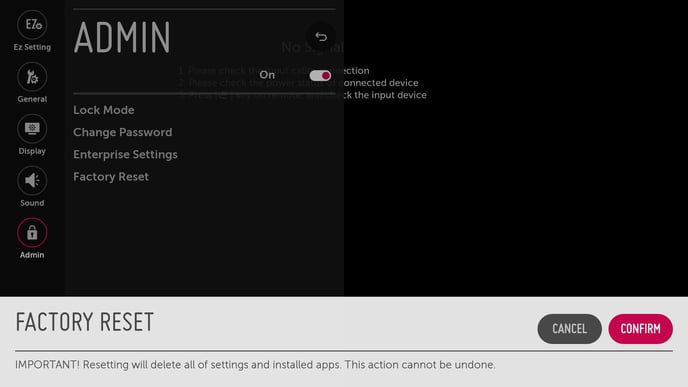 The screen reboots and all settings are reset.
Related articles