How to I record steps for troubleshooting
When troubleshooting complex issues, it is sometimes necessary for our support team to know more about what is happening. Our customer support may request you to record steps for replicating an issue .
What is a Steps Recorder Utility?
Steps Recorder is a troubleshooting and assistance tool used to record actions taken by a user on a Windows computer. Once recorded, the information can be sent to the support team who is assisting in the troubleshooting.
Without Steps Recorder, a user would have to explain in detail each step they're taking to replicate the issue they're having. The best way to do this would be to manually write out what they're doing and take screenshots of every single window they see.
However, with Steps Recorder, all of this is done automatically while the user is on their computer, which means they don't have to worry about anything but starting and stopping Steps Recorder and then sending the result.
Here is how to do it:
1. On the Start menu, type psr.exe (or Steps Recorder), and then click on it.
2. When the Steps Recording Tool is launched, click ▼ on the far right, and then click Settings from the menu that appears.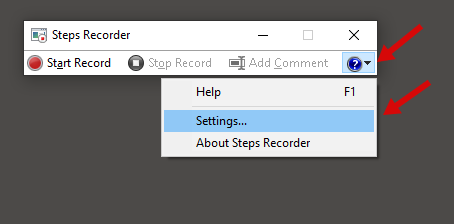 3. Change the number of most recent images you want to save from 25 to 500 and click OK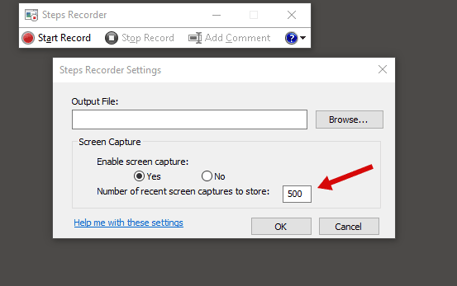 4. Click Start Recording
5. Perform operations from accessing the target URL until the error event occurs
6. Click Stop Recording
7. The Save As dialog appears, specify where the file is stored, the file name, and then click Save.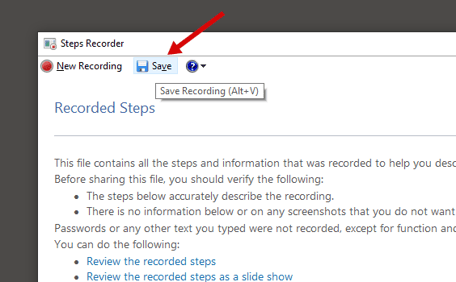 8. Please send the created ZIP file to us.
Thanks!