How do I add Entur Widget in DatabeatOMNI?
With Screen Designer, you are able to design your content with widgets. Here's how you can add Entur widget, a real-time timetable widget for public transport, in DatabeatOMNI.
Video: How to add Entur Widget in DatabeatOMNI.
1. Select the Entur Widget on the left side of the interface.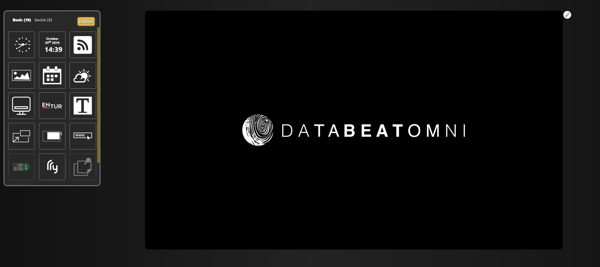 2. Drag-and-drop the widget, and search for your desired local area.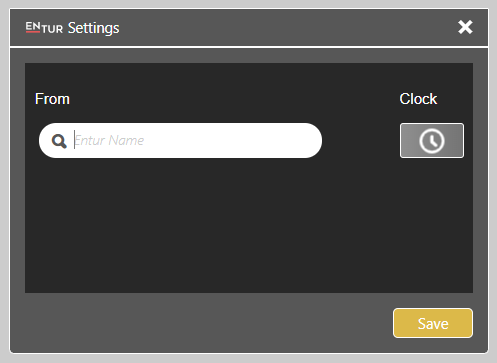 3. Select a location from the drop-down menu, and click Save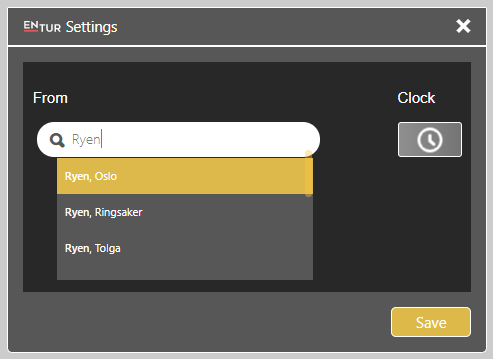 4. Adjust the size and placement by pulling the corners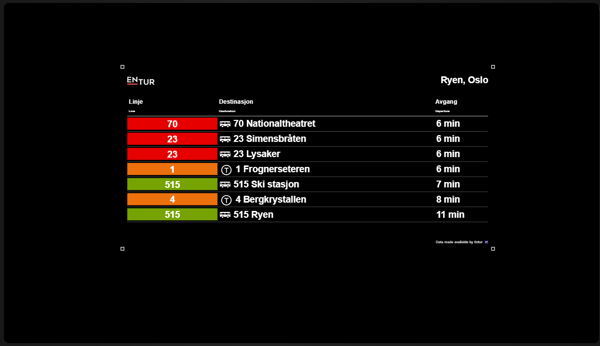 5. Click on Publish to save the screen design. Once published, you will be notified when the screen design has been saved.