How to order licenses in DatabeatOMNI
Here is how you can add new licenses directly from within DatabeatOMNI. You may also order hardware and services.
1 - Add OMNIplayer(s)
In Main Menu, select "Locations" and "OMNIplayers," and you will see a list of OMNIplayers.
To add a new location in DatabeatOMNI, press + in the Location section.
If the Location already exists, select the location, and ensure it is highlighted.
In the Player section (to the right), press +

to add more OMNIplayers.

2 - Confirm/Edit Location and organization details
Ensure that the information about the location, including contact info and invoice data, is correct. Please add Public ID and Internal ID (your organization's internal ID).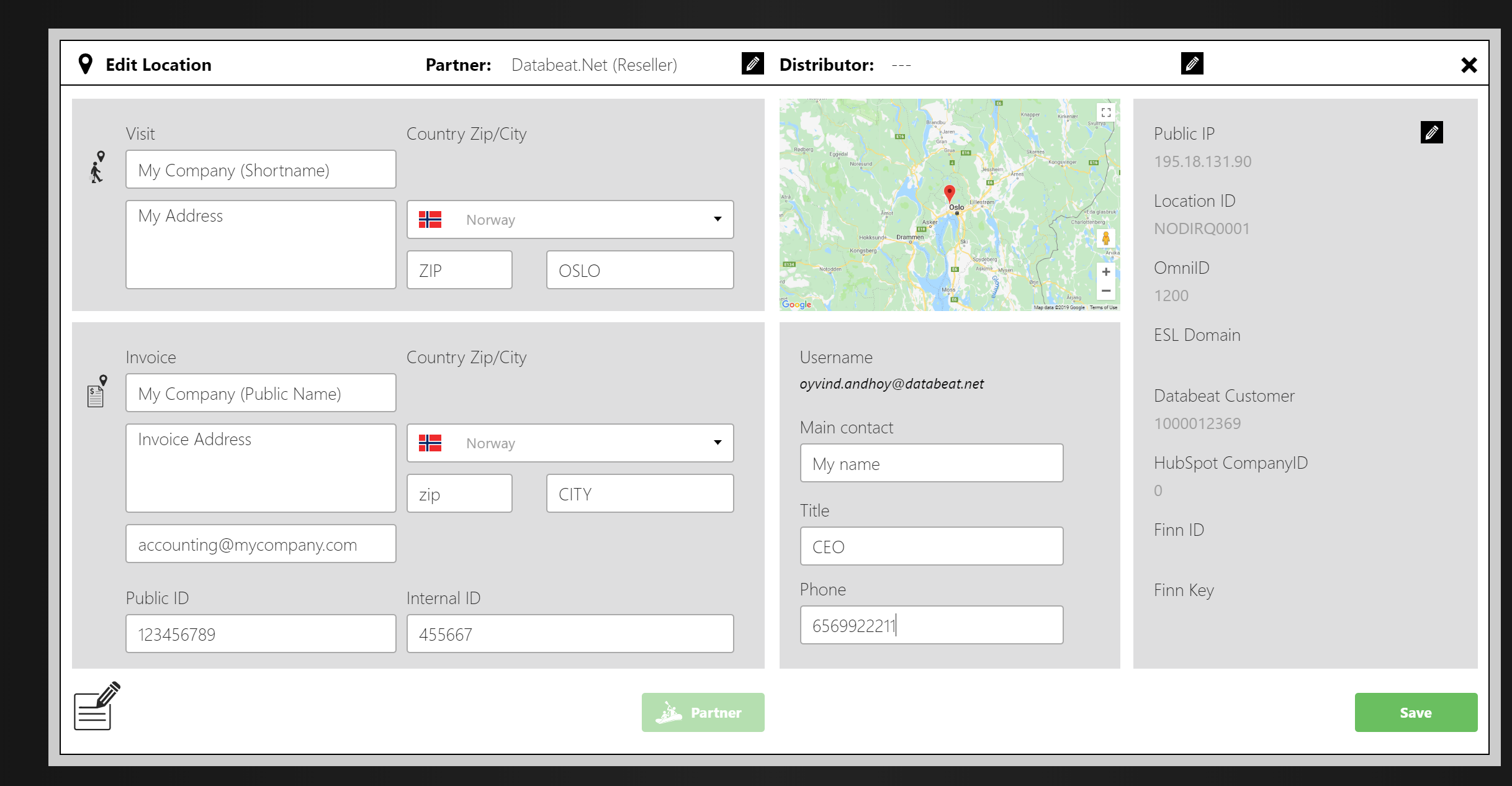 3 - Select license to order
Select license, duration, and number of licenses
Note licenses cannot be mixed; if your company, i.e., are using Pro license, only that will be available to select.
Press the Shopping basket icon to add licenses to basket
You may also order screens and Databeat OMNIplay 3 (with the Android Icon).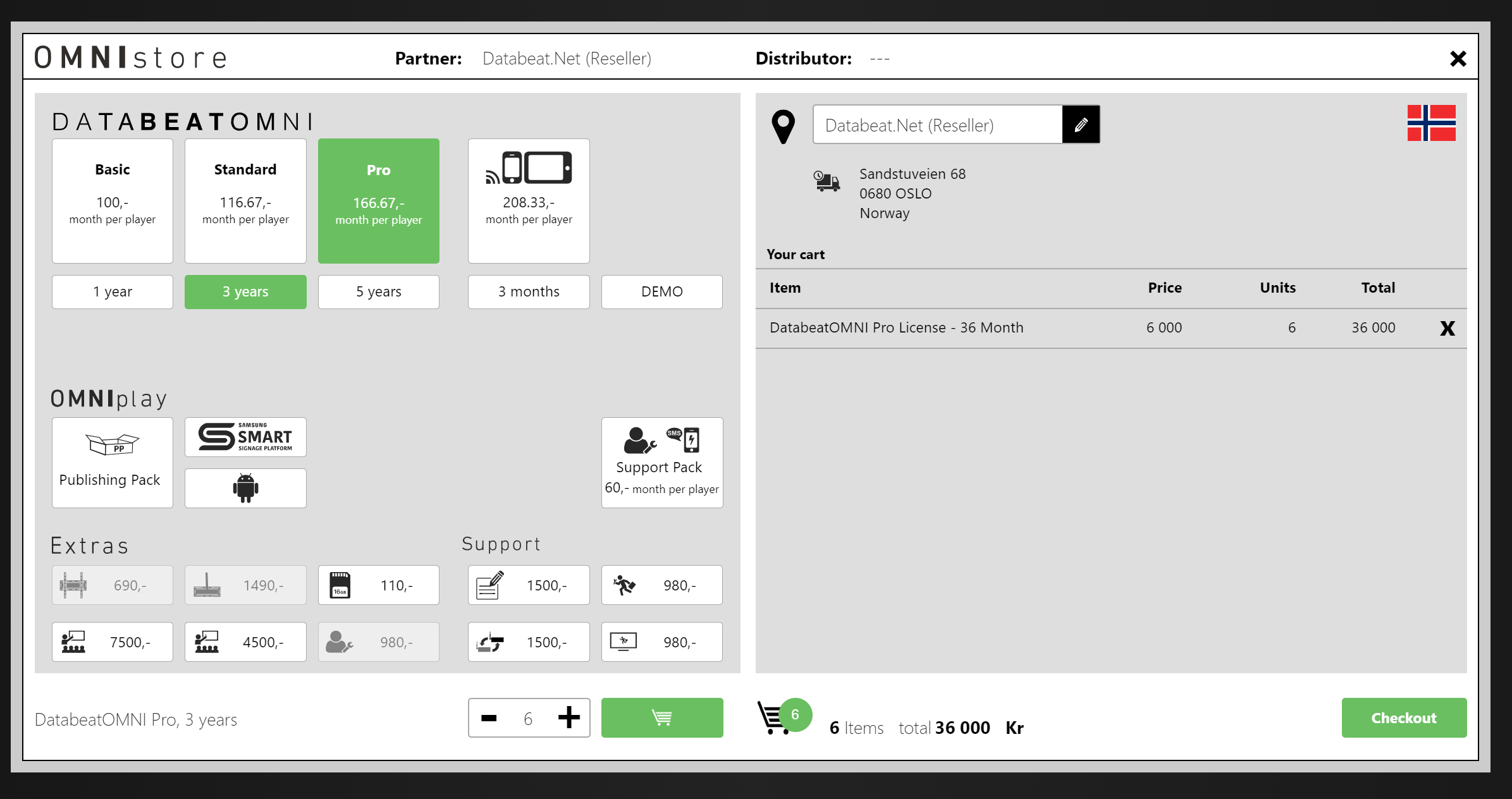 4- Confirm Order
Verify that the shopping basket is correct
To request a specific delivery date (i.e., license start date), click the Calendar icon.
Add Order Reference and a Note to Reseller, should you wish to
Click to Confirm the order
The ordered licenses will be generated immediately, and you can start using them as per your delivery date settings.