Databeat OMNIcast enables businesses to link Databeat channels to Microsoft Teams. This process creates a SharePoint Media Library in your own Microsoft tenant - one per team - to store, protect and distribute media, metadata and statistics.

The benefit of integrating
The integration with Microsoft Teams enables organizations to maintain and use their organizational structure for corporate communication, instead of defining and setting up a dedicated proprietary structure. Rather, Databeat OMNIcast integrates content channels with Microsoft Teams for cross-functional individualized content.
An important highlight with OMNIcast is the enablement of sharing critical data and information to relevant and limited organizational clients or devices while being able to leverage the safety and power of well-known Office 365 tools, security and policies.
How to setup Databeat OMNIcast with Microsoft Teams
You must be logged into DatabeatOMNI with Microsoft 365 for this to work. To access Microsoft 365 resources, for example a list of Teams, you must have permissions to do so in your organizations account.
Create a channel in DatabeatOMNI. Don't know how? Check it out here!

Enable Teams channel property.
A DatabeatOMNI Signage channel cannot be merged with a Microsoft Teams channel. Therefore the link to Microsoft Teams must be setup upon channel creation.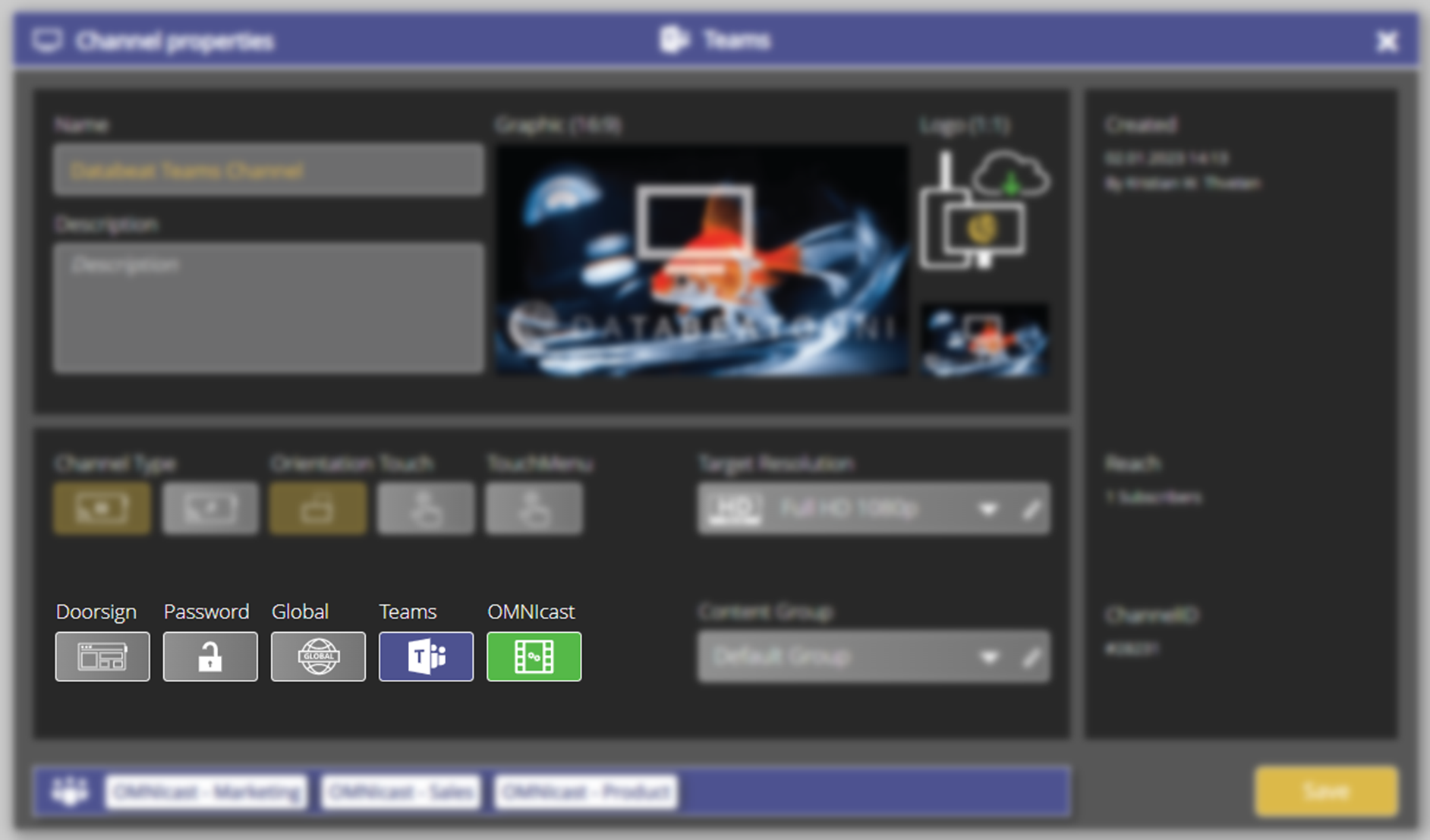 Add new playblocks, or Teams to the Teams channel.

Only a Team Owner can link a Team.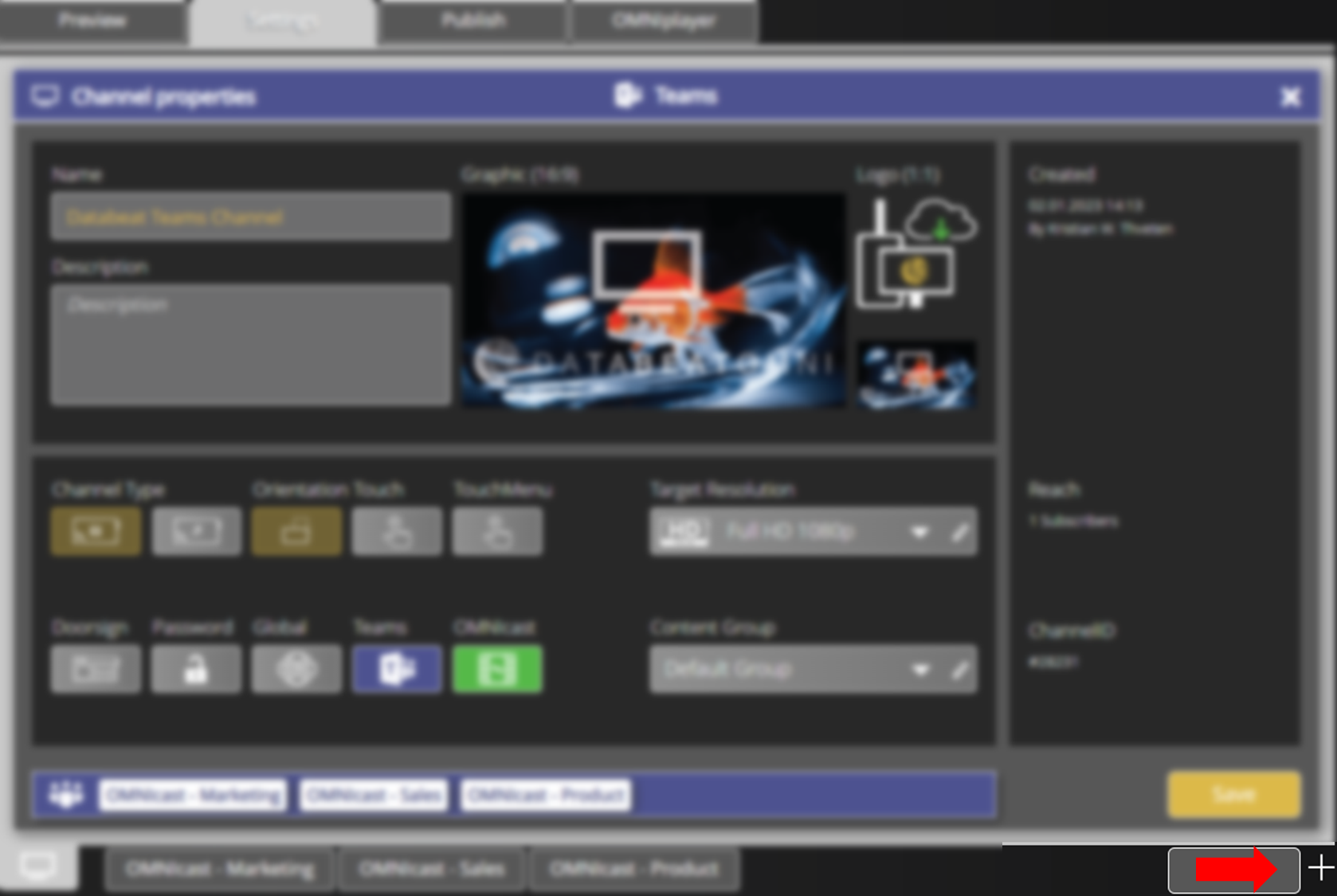 Select which team to add.

A team can only be linked to one channel at a time.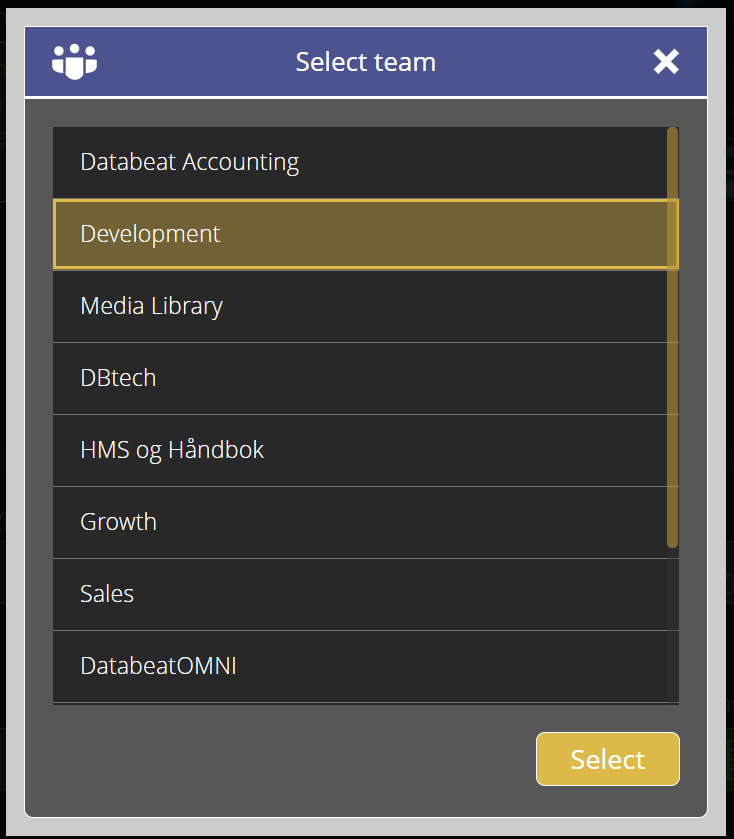 A new Media Library in SharePoint
For each linked playblock, a DatabeatOMNI Media Library is created for your SharePoint site (on your organizations Microsoft 365 tenant) to store media files.

Media files published with DatabeatOMNI's Microsoft Teams feature are by default not stored on Databeat servers, but stored, protected and distributed from the organizations own Microsoft 365 account. In Microsoft 365, each Team has its own site (a directory) where files are stored, and access to this site is by Microsoft 365 Security.
Related articles
To view these files on a OMNIplayer, Windows PC or smartphone, each user must be authenticated by Microsoft 365 and only then will the user be able to access the content, based on Teams membership.
Learn how to access protected information on a client using Microsoft authentication.