How to set up Touch in DatabeatOMNI
The Touch feature in DatabeatOMNI enables a user to display a webpage with a screensaver when inactive. Learn how to create a Touch channel to display engaging and interactive content in this article.
Touch is commonly referred to as simplified touch in Databeat. This feature enables a user to display webpage when interacted with, and to display a screensaver, that triggers after the display has been inactive or not used by a user.
If you want to learn more about advanced touch, TouchMenu, you can check out this article.
Requirements
Touchscreen(s) with built-in (SoC) or externally connected media player (Tizen or Android).
One Databeat license per OMNIplayer.
Enabling Touch
Touch is enabled as a channel property.
Select channel.
Select settings.
Enable Touch.

Touch will automatically create two playblocks:
TouchContent. Upload the webpage that you want to display when the device is interacted with. Interaction with the device will activate the TouchContent playblock instantly.
ShowReel. Upload content that you want to display when the device is not interacted with. Set the timer for when the screensaver should be triggered from OMNIplayer settings.
Locations - OMNIplayer - Edit Media Player - Advanced settings - Screensaver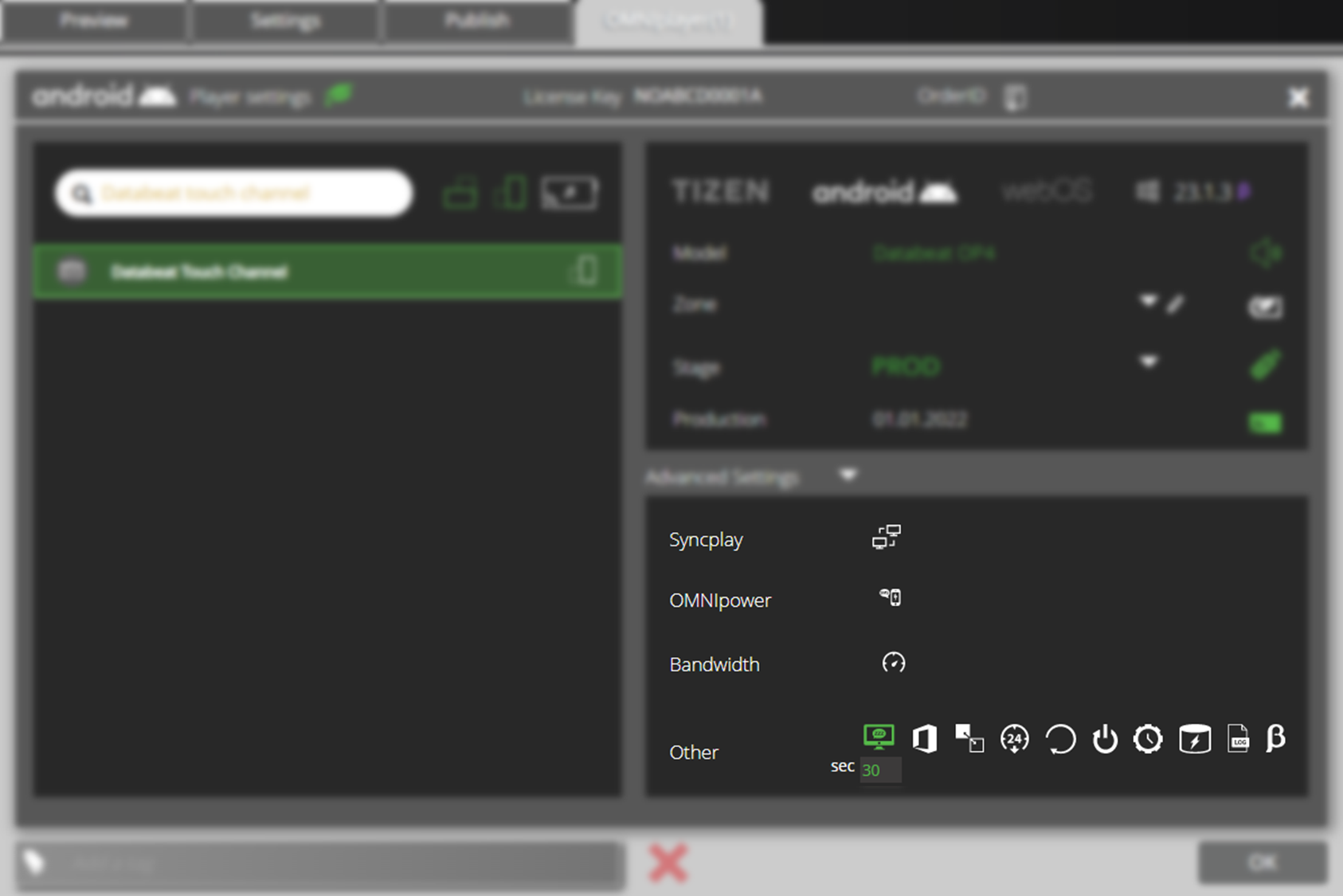 Related articles
The screensaver time settings will be available once the channel has been assigned to a player. Click here to view how to change the channel on a OMNIplayer.