The TouchMenu feature in DatabeatOMNI enables a user to set up and personalize content for interactive touchscreens. Learn how to create your own TouchMenu channel that allows users to select content to view in this article.

Requirements
Touchscreen(s) with built-in (SoC) or externally connected media player (Tizen or Android).
One Databeat OMNIpro license per OMNIplayer.
TouchMenu is only supported in landscape.
Enabling Touch
TouchMenu is enabled as a channel property.
Select channel.
Select settings.
Enable TouchMenu.

TouchMenu will automatically create two playblocks:
TouchMenu. This playblock is used to personalize content with widgets to select, preview and play videos, image or graphics uploaded in the selected playblock. Use TouchMenu-widgets from Screen Designer to personalize the design. Interaction will activate the TouchMenu playblock instantly.
ShowReel. Upload content that you want to display when the device is not interacted with. Set the timer for when the screensaver should be triggered from OMNIplayer settings.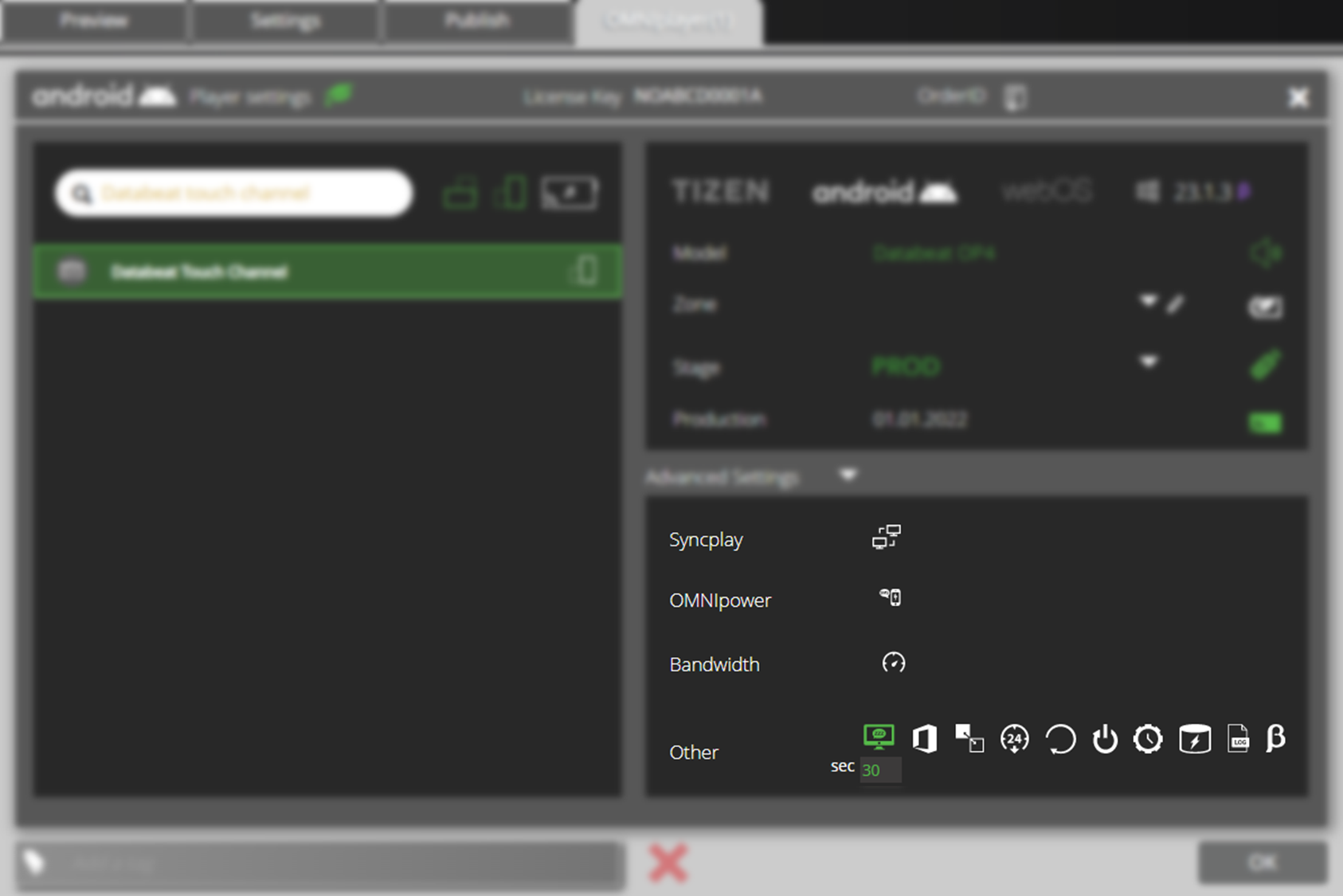 Add more playblocks to the channel. Content uploaded in these playblocks can be viewed by clicking on the thumbnail by a user.
Playblock. Create a new playblock from the settings tab.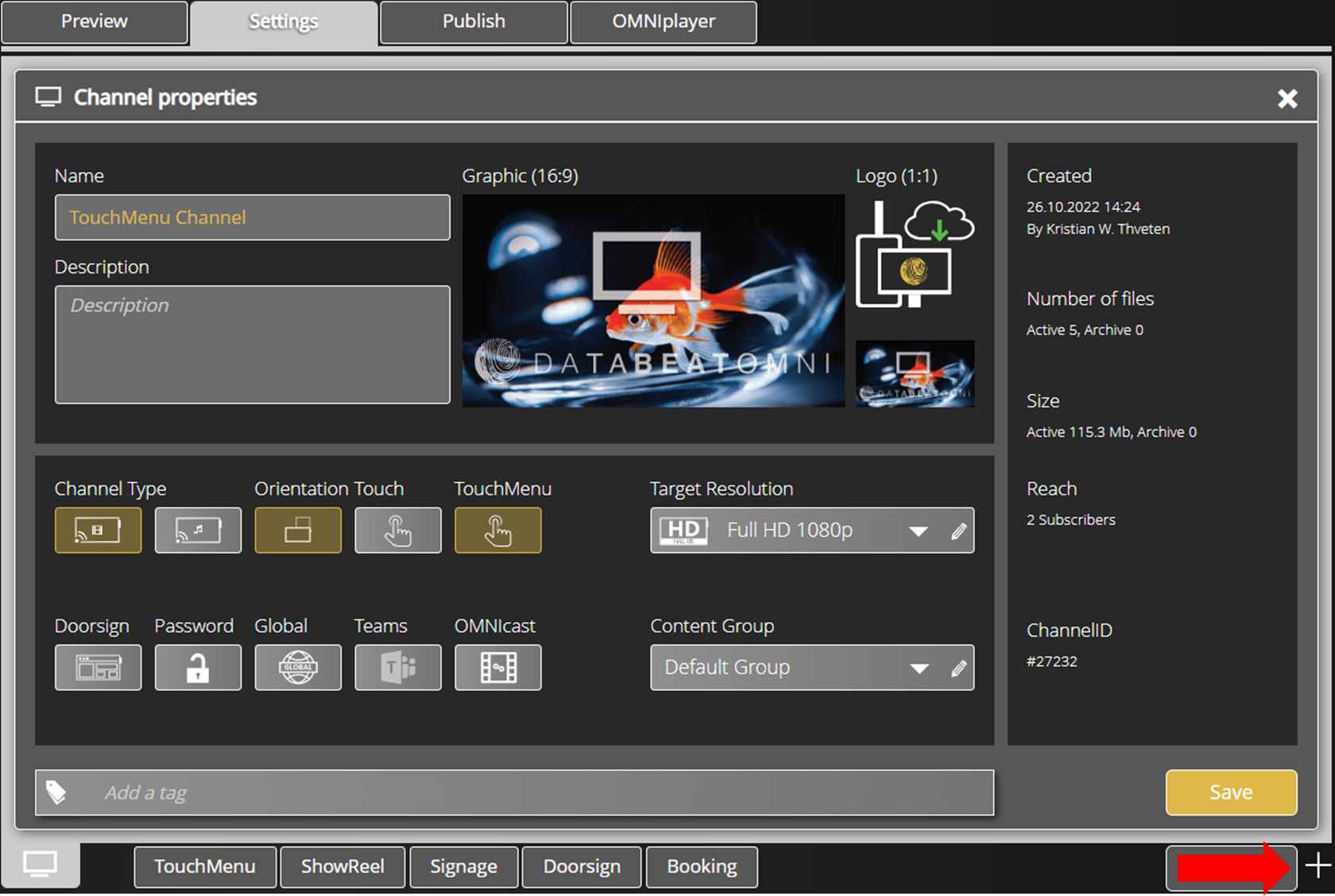 Thumbnail. Add graphics to be viewed as the thumbnail for the created playblock.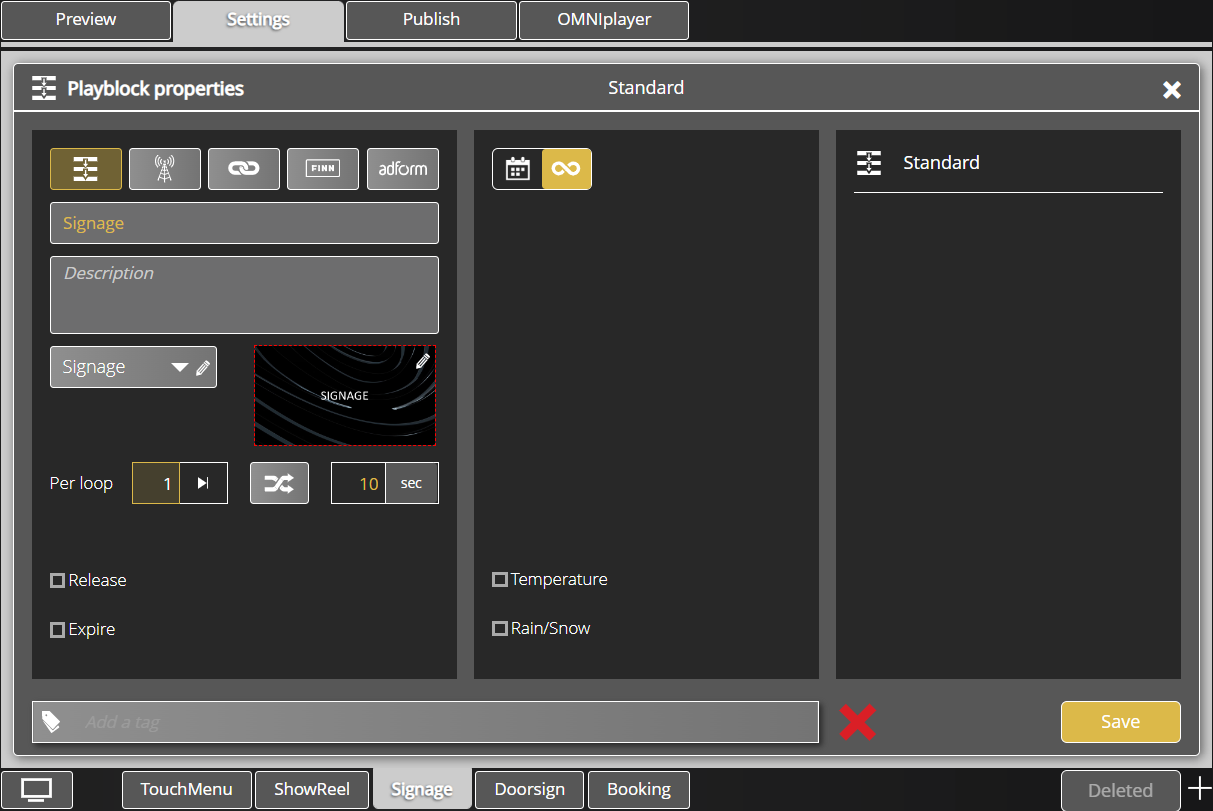 Publish. Upload content in the playblock.
Learn more about publishing content here.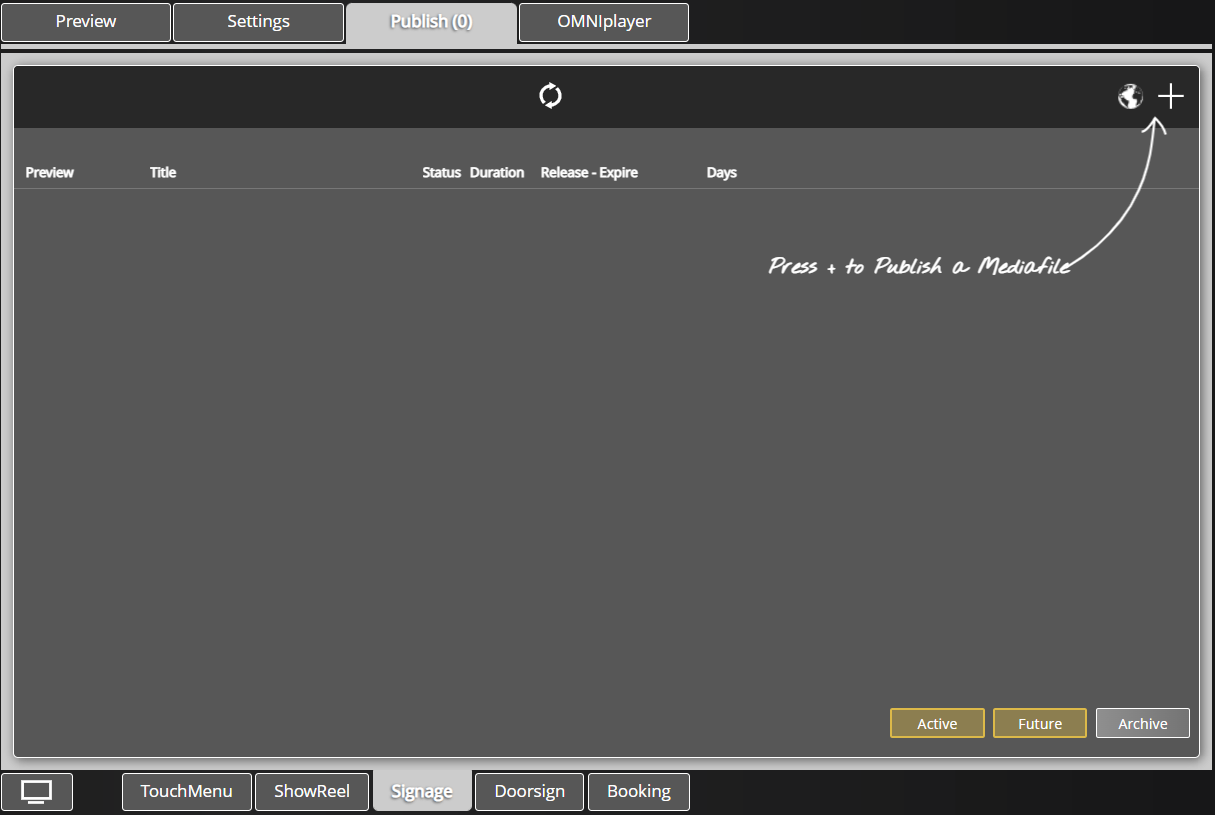 Design the layout
Use Screen Designer to design your screen layout. Access it by clicking on the Screen-designer icon in the header of the user interface menu.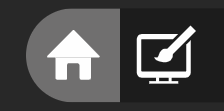 Info. Name and text to be displayed on screen for each item that users can select
Preview. Preview window of the selected content. Touch play to activate fullscreen.
List View. Content selector. Touch thumbnails to play content in the preview window.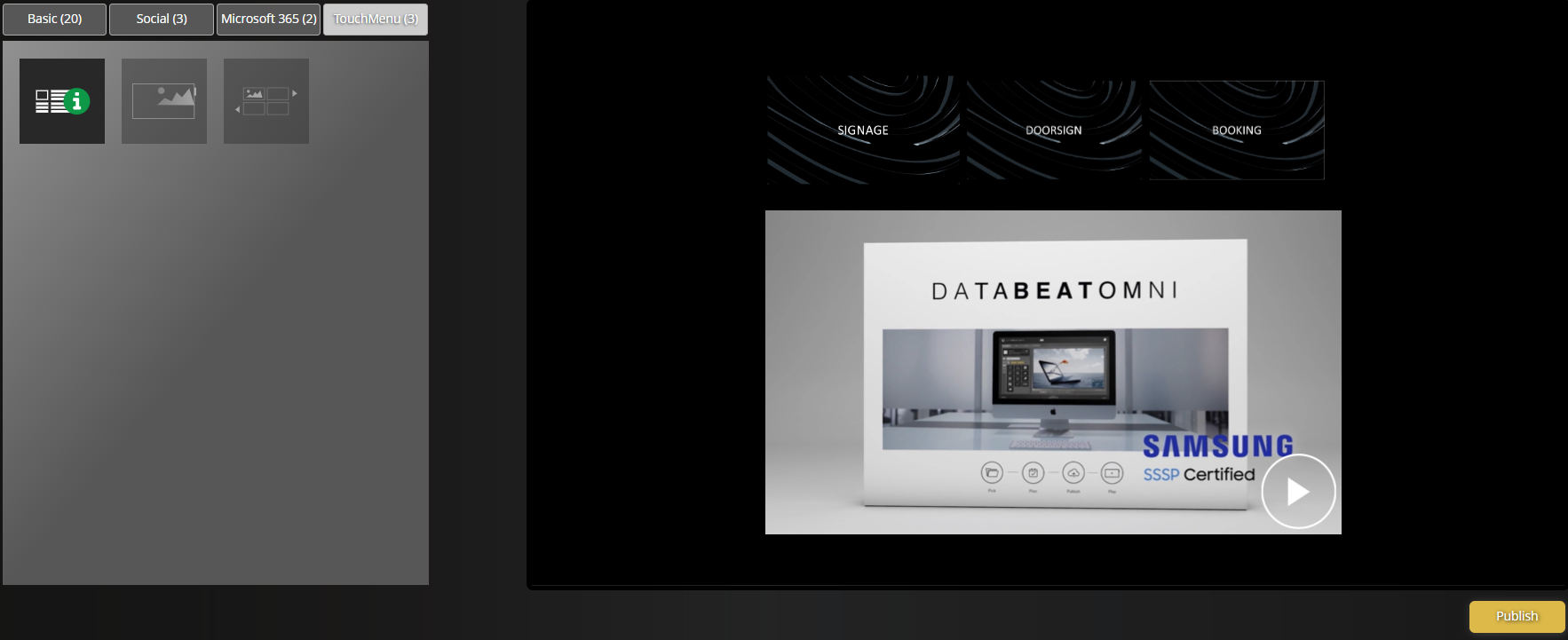 Drag-and-drop widgets to design and preview your TouchMenu channel.
Press Publish to finalize the Screen Design.