One of the key features for OMNIcast includes encoding and streaming video content. This article describes in-depth how encoding and streaming with OMNIcast work, and how to setup a DatabeatOMNI channel with OMNIcast properties for sharing.
Encoding and streaming with OMNIcast
One of the key features of OMNIcast is enabling businesses to optimize their video content for the best possible playback quality, while also reducing the file size to minimize network bandwidth usage. This makes it easy for businesses to deliver engaging and dynamic corporate communication to their audiences, while also ensuring that their clients are always up-to-date and relevant.
The encoding and streaming process is using the built-in public cloud service, Microsoft Azure Media Services. The advanced encoding and streaming benefits include:
How does it work?
The Databeat encoder service detects the new uploaded file instantly. The video file is added to an encoding queue.
The encoder reads the media file directly from the customer's SharePoint and starts the encoding process.
When completed, the encoded HD (1920x1080) video file is selected and sent to the customers SharePoint Media Library. If the original file has less than 1920x1080 resolution, the original media file resolution will be selected.
The original uploaded file is completely deleted.
Optionally, Multi DRM is applied for extra protection.
How to enable OMNIcast as a channel property in DatabeatOMNI
A DatabeatOMNI media channel.
An available OMNIcast license to enable OMNIcast as a channel property.
Purchase a license from OMNIstore, or contact sales@databeat.net for more info.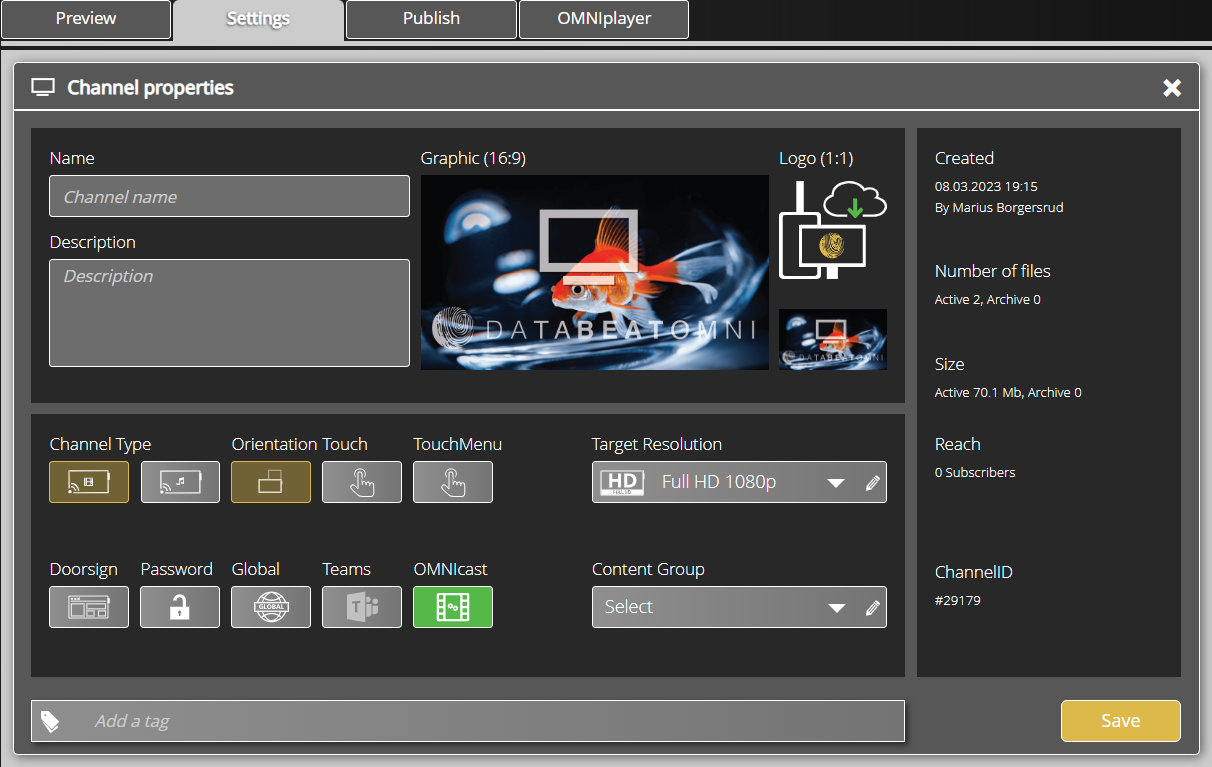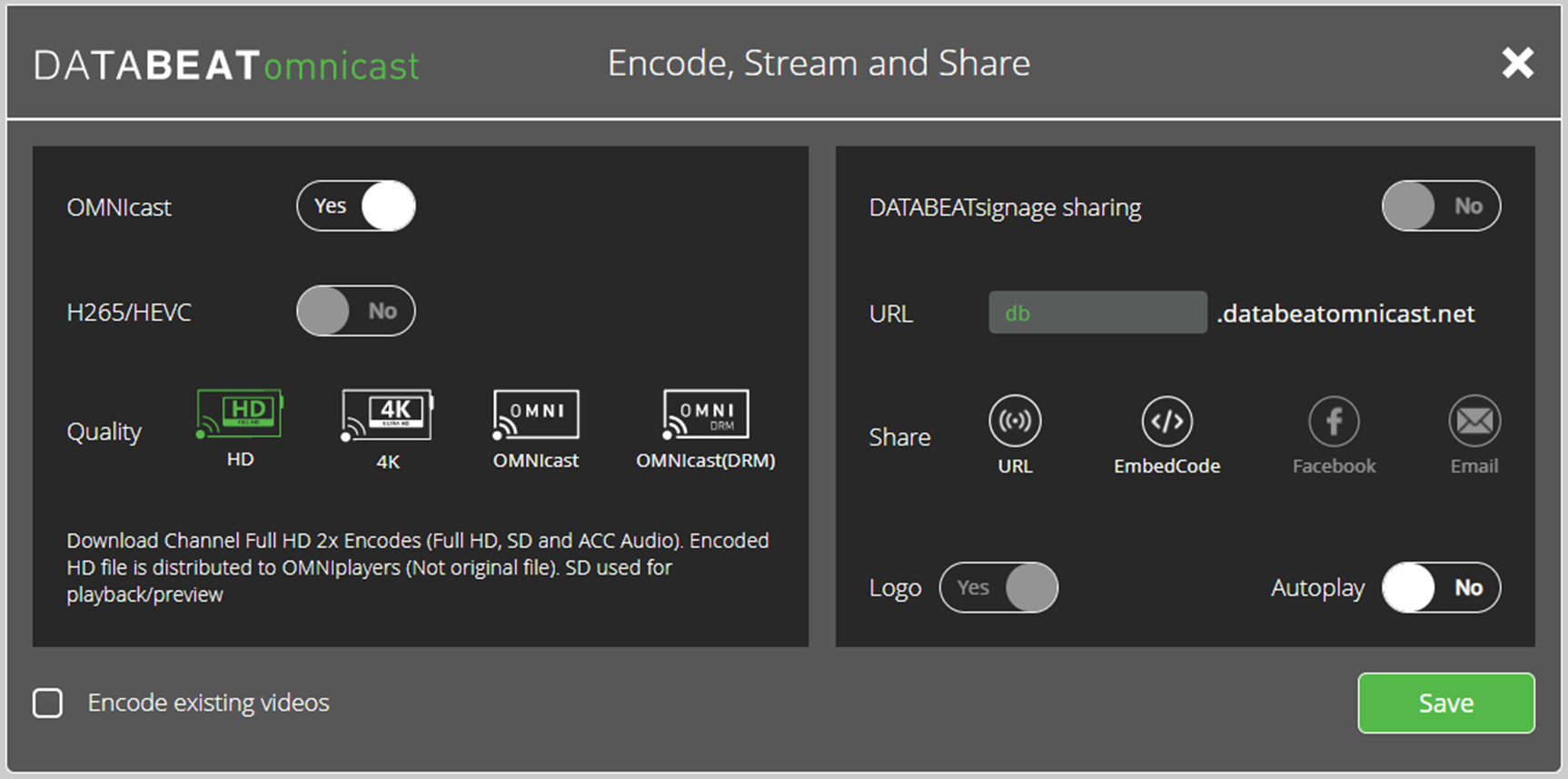 Be mindful on what you want to achieve when selecting the settings for your Databeat OMNIcast channel, as some settings cannot be revoked. You can always upgrade the encoding settings, but unable to reduce the settings.
A user can choose from four different versions when encoding their video content:
Full HD Streaming.
4k Streaming.
Broadcast streaming
Broadcast streaming with DRM
Related articles
Now that you've configured the settings for OMNIcast, you're ready to share the video content to internal or external webpages and OMNIplayers through Teams integration. Read more about sharing content by following these links: