One of OMNIcasts key features enables users to share digital signage content to internal and external websites. This articles describes the prerequisites to sharing content with OMNIcast, and how to distribute information through URL and iFrame.
Your organization require a valid Databeat OMNIcast license to be able to share and distribute digital signage content from DatabeatOMNI, and we recommend that you get a better understanding of the prerequisites and setup of OMNIcast by reading the related article "How does encoding and streaming work with Databeat OMNIcast?" first.
What is Databeat OMNIcast sharing?
OMNIcast sharing enables businesses to share channels, playblocks and single media files (pictures, videoes and webpages) uploaded in DatabeatOMNI to be used with your internal or external webpages for streaming to various devices, desktops, smartphones or tablets.
One of the key features of OMNIcast enables the embedded web player to maintain your scheduling plans, such as release and expire date, day(s) of week and time of day.
Sharing - URL or iFrame
Databeat OMNIcast provides two different ways of sharing web content; URL or iFrame.
URL
Example: Click here to play video in browser.
OMNIcast enables simple sharing through URL to paste directly in web browser or link to text. Choose to copy the link to clipboard from a channel, playblock or media file.
Channel: Select yourchannel - Settings - OMNIcast - Share URL.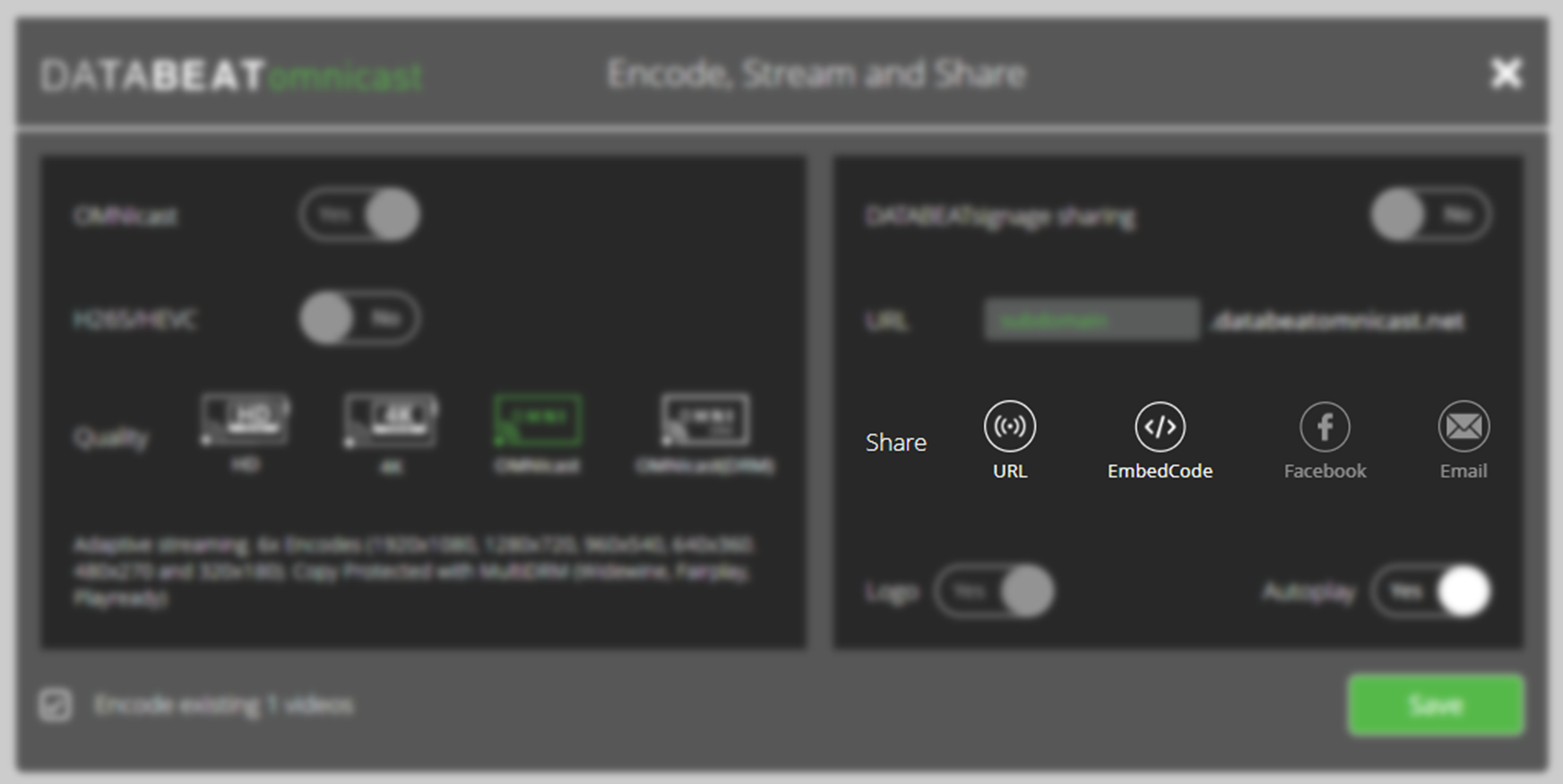 Playblock: Upcoming - currently in development.
Media file: Select yourchannel - Publish - Select file - Copy streaming URL.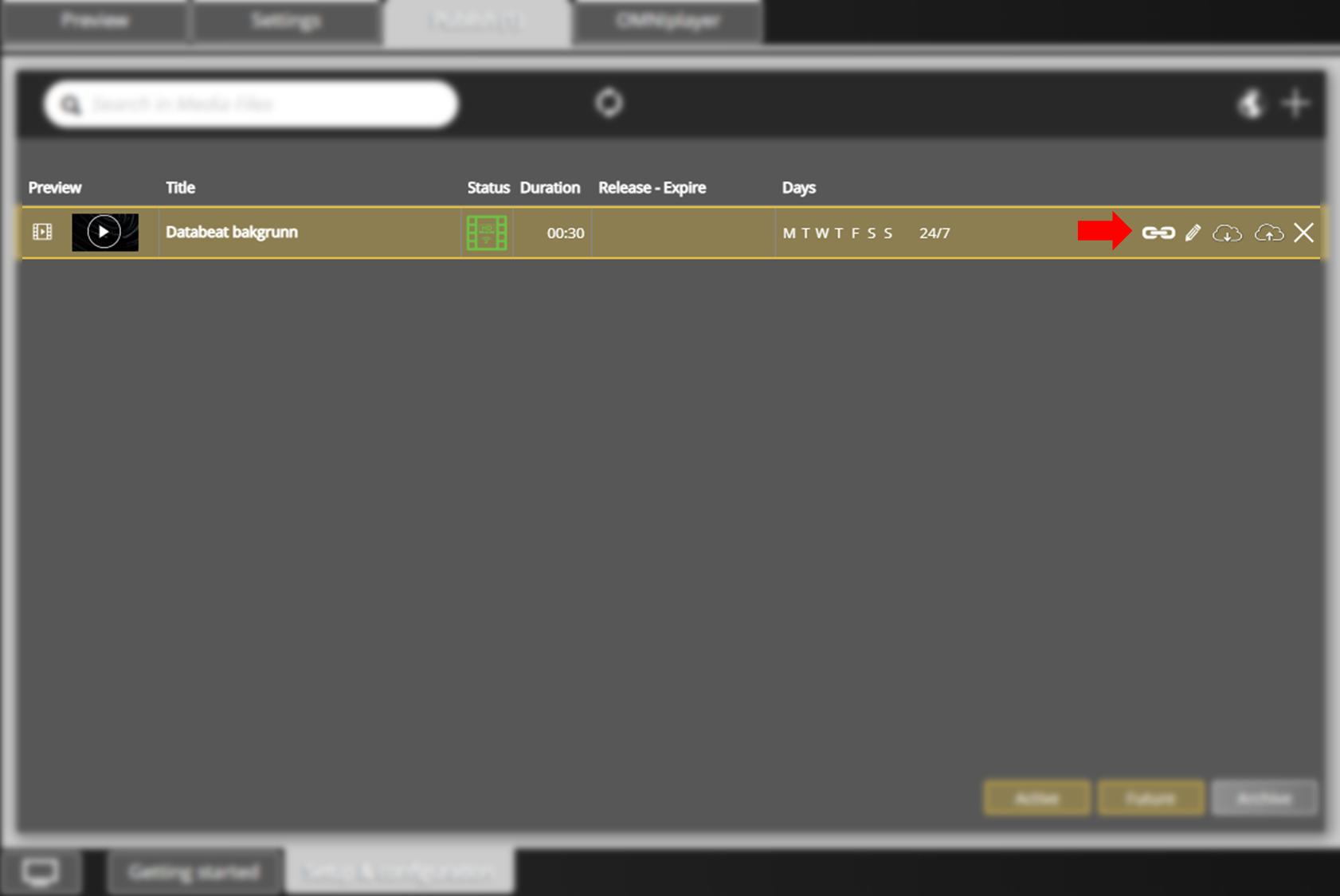 iFrame
An inline frame (iFrame) is an element that loads another HTML element (like Databeat Signage content) within the document or webpage. You can acquire the iFrame link from OMNIcast properties in DatabeatOMNI.
Select yourchannel - Settings - OMNIcast - Share EmbedCode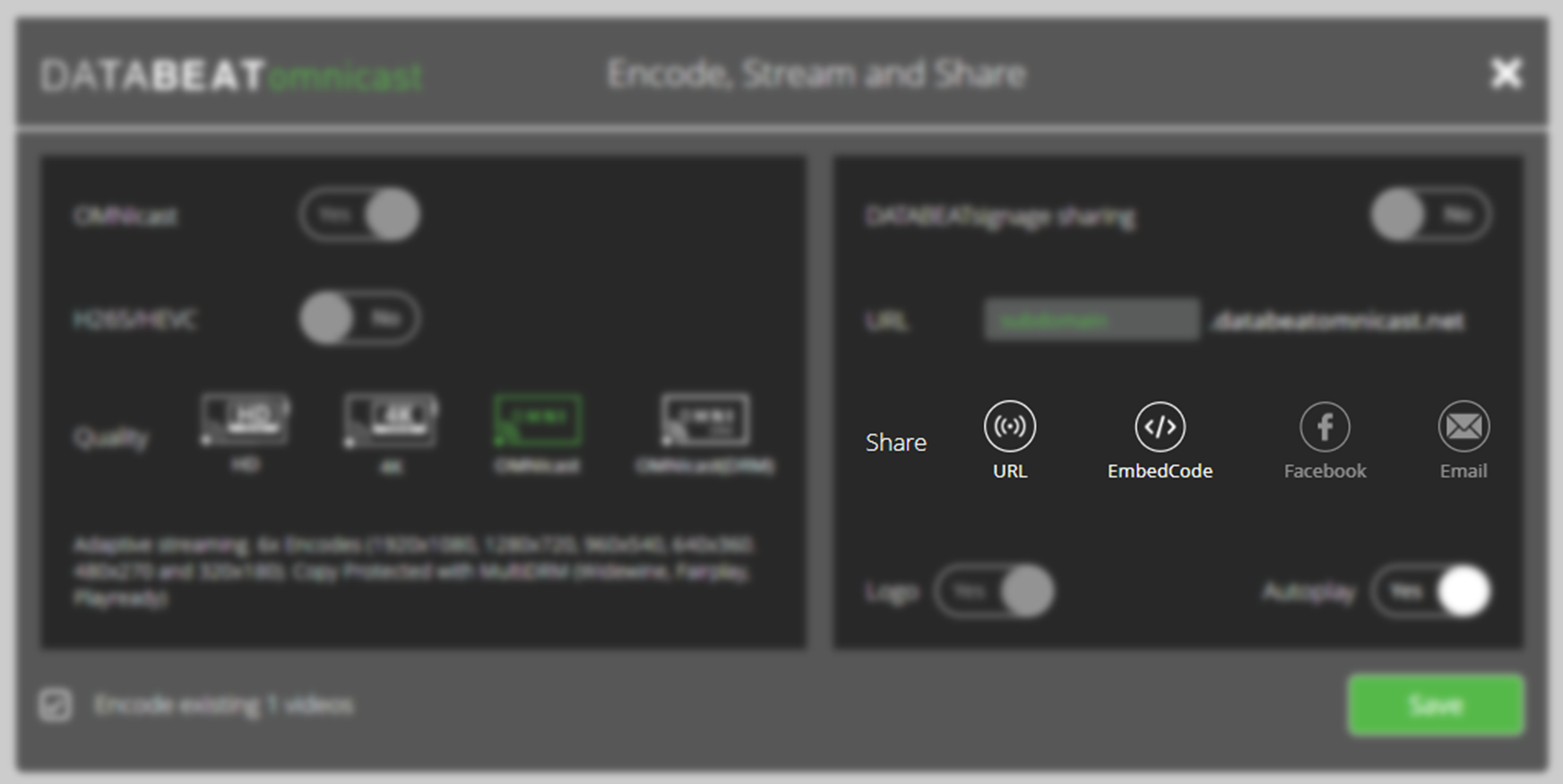 By copying embed code to the clipboard, a user can paste the iFrame into another parent page. Find an example on how content from Databeat can be embedded into SharePoint below.
Related articles
OMNIcast also enables other features, such as integration with Microsoft Teams and displaying protected content on OMNIplayers and other clients using tokens from a service-user.
Check out how to integrate with Microsoft Teams and SharePoint using OMNIcast!