This article describes how to prepare and configure the LG monitor with WeobOS 4.0 and how to install the software DatabeatOMNI. This setup har been done on a LG 32'' (32SM5KE-B)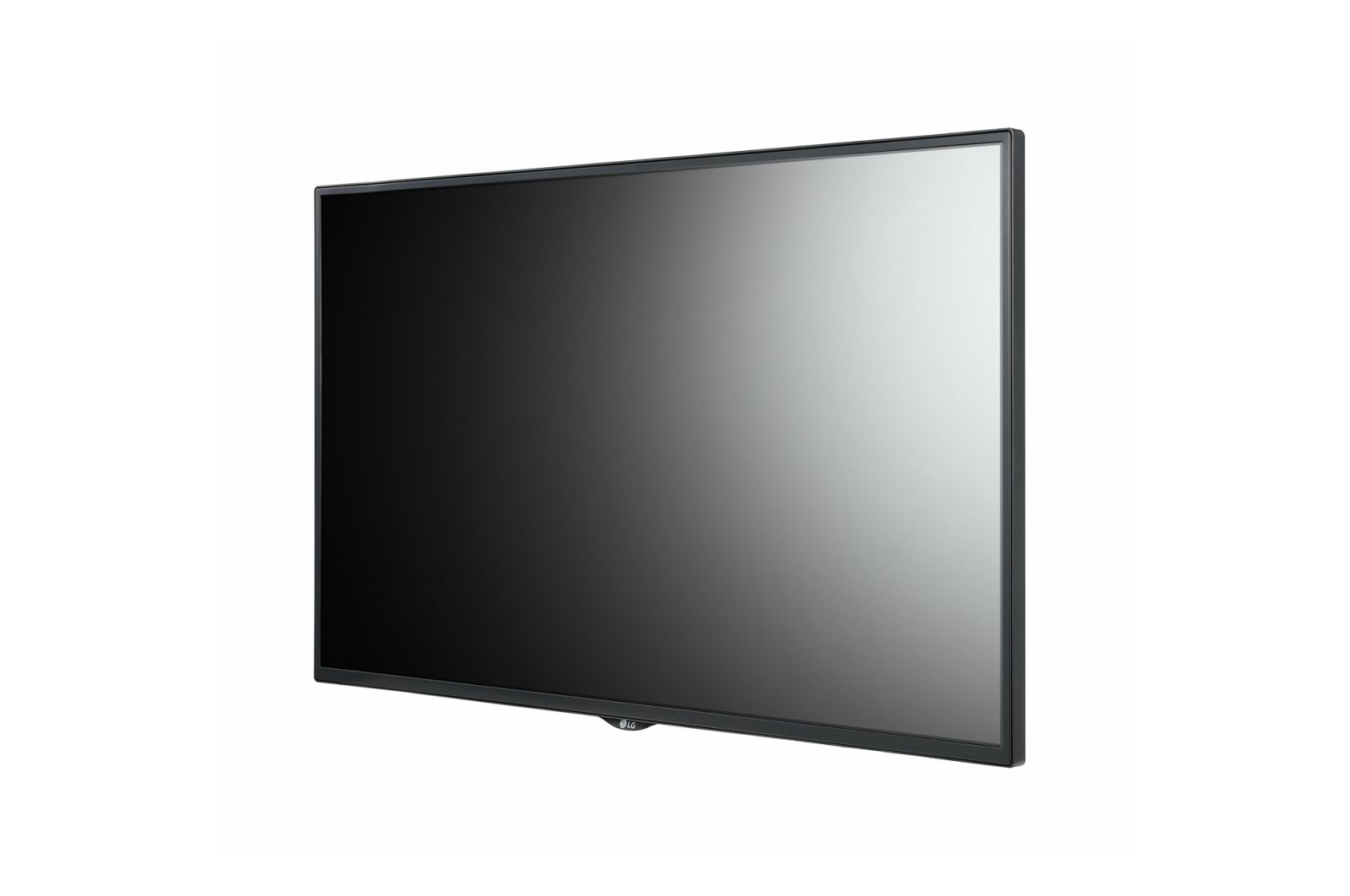 You need to follow the steps below to configure the LG WebOS 4.0 monitor and to install the DatabeatOMNI software.
Fist you will be presented with a Rady to use screen.
Choose Quick start
Step 1: Set Quick start options
Language: English Language is default
Rotation: Sreen roration Off is default - Do not set this On
Input: HDMI1 is default
Time & Date: Keep this settings - Will turn on autoadjust in settings.
Auto Power Off: Off
Go to Settings
Go To settings - Full Settings for Advanced use.
Press start
1. On left side choose General
Time & Date
Set Automatically - ON
Time Zone
Set continent to Europe
Set Country to Norway
Set City to Oslo
Press back on the remote to go back to the General Settings.
Network
If wired connection - skip next section
Wi-Fi Connection
Wi-Fi Network will scann available wireless networks.
Choose the network you want to connect to.
Enter Password and press enter
3. On left side choose EZ Settings
SI Server Settings
SI Server Settings
Set Fully Qualified Domain Name - ON
Enter the full URL address for WebOS: https://www.databeatomni.net/lg/omniplay-169.ipk
Application launch mode - Local
Application type - IPK
Auto Set - ON
Local Applicaion Upgrade - Remote
Application Upgrade - Confirm
Upgrade Complete
Press home at remote control
Contents Management - OMNIplay
OMNIplay is starting up.
Insert LicenseID and press OK
Monitor is rebooting and OMNIplayer is starting up for the firs time.
Enjoy!
2. On left side choose G
Step 2: Connect to network
Press settings on Remote
Choose advanced settings
Choose Network in the menu
If wired connection is used, this setup is not necessarily.
LG Monitor connects automatically to wired network
IF Wi-fi Connection is used
Wi-fi Connection -> set Wifi- password
Step 3: Auto Power off setting
Press settings on remote
Choose Advanced -> OK
Choose General
Choose Timers
Auto Power off set to: "Off"
Step 4: Accessing Server settings
Hold down "Settings" on remote, 5-8 sec.
Message box in upper right will appear
Press "8080" and "OK" and to access server settings
Step 5: Application Launch Mode
Set to "On"
Step 6: Fully Qualified Domain Name
Set to "Local"
Step 7: Enter OMNI URL in the text box
Enter the full URL address for WebOS: https://www.databeatomni.net/lg/omniplay-119.ipk
Step 8: Application type
Set to IPK.
Press "OK" om the remote
IPK is the LG WebOS extension like androids APK
Step 9: Local Application Upgrade
Set to "REMOTE"
Press "OK" on remote
After this setting, the system will ask to upgrade/download the application from the server.
Step 10: Upgrade complete
Press "OK" in the dialog box
The system will reboot, and download/upgrade the application.
Step 11: License Key
URL Launcher
Enter License Key
"Submit" -> OK
Press [0] if Databeat OMNI is not displayed.
License Key must be correct (Check PO/order)
Example: NOABCD0001A
License Key = PlayerID = Player Name
Step 12: Verify the last steps before completion
Network Standby enabled
Eco Solution disabled
Auto starts Databeat application
Content downloaded and playing
Label both display and packaging
Use the LG Remote:
Settings/Advanced/Picture/Energy Saving=Off
Settings/Advanced/Picture/Smart Energy Saving=Off
Reboot to verify automatic start of OMNI play
Press [3] for mediaplan and download status
Label info: Player Name and Customer
Now, your LG32" is ready configured and DatabeatOMNI i snow installed.
ENJOY