In this article, we will explain what the DatabeatOMNI licenses costs and how it´s priced.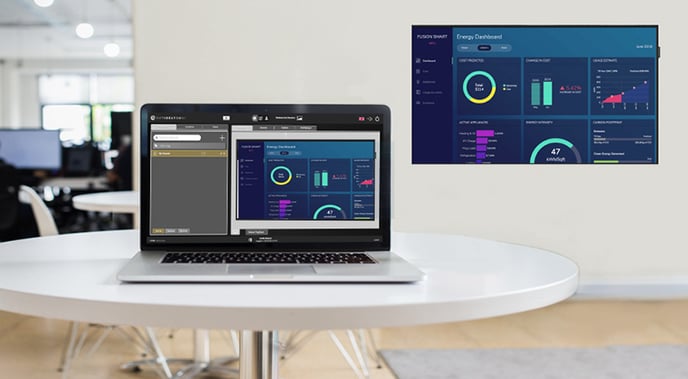 Our digital signage software is cost-effective and simple, helping you to tell the story of your brand, its people, and its history in a matter of clicks. DatabeatOMNI is suitable for a variety of businesses across multiple industries, from small businesses to large corporations — and everything in between.
All DatabeatOMNI licenses are priced as following: One license per screen. So as an example, if your company is going to use ten public display screens for your digital signage, you will then need ten licenses in total.
DatabeatOMNI is a complete, unlimited screen publishing platform. It's completely free to sign up, and you can create digital sign at your own pace. You only pay when you're ready to publish to your first screen.
We offer a 30-day free trial for each OMNIplay license to ensure your digital signage solution is working well operationally and to make sure your content displays correctly.
We have three licenses that you can choose from.
The OMNI Licence
OMNI is a great place to start if you are new to digital signage software. It contains a simple interface and the essential functions you need to publish content onto a screen.
The price for a three-year subscription is €15 per month.
Included features are:
One user
Simplified user interface
Publish pictures and video
Preview content
Schedule content
PowerPoint Publisher
Easy screen management
Analog clock widget
Digital clock widget
RSS widget
Weather widget
The OMNI+ Licence
OMNI+ is great if you need multiple users and have many locations to manage. This is also a good option if you want more control, flexibility, and functionality.
The price for a three-year subscription is €17 per month.
Included features are:
Everything included in OMNI license
Entur timetables
Multiple users
Publish websites (URL)
Create playblocks
Schedule content based on weather
Automatic power/screensaver
Advanced screen management
Text widget
Picture & graphics widget
Countdown and Count up widget
The OMNIpro Licence
OMNIpro is our most popular license; with OMNIpro, you will get the whole package with access to all features. If you are looking for an enterprise solution, or you need help with monitoring and proactive support.
The price for a three-year subscription is €25 per month.
Included features are:
Everything included in OMNI+
OMNIcontrol
Screen designer
Advanced user interface
Share and follow playblocks
Control user access with tags
Create touch channels
Finn.no integration
Calendar overview
Power BI
Website
Embed code
Click here if you are interested in talking to a product specialist or check out our pricing page.